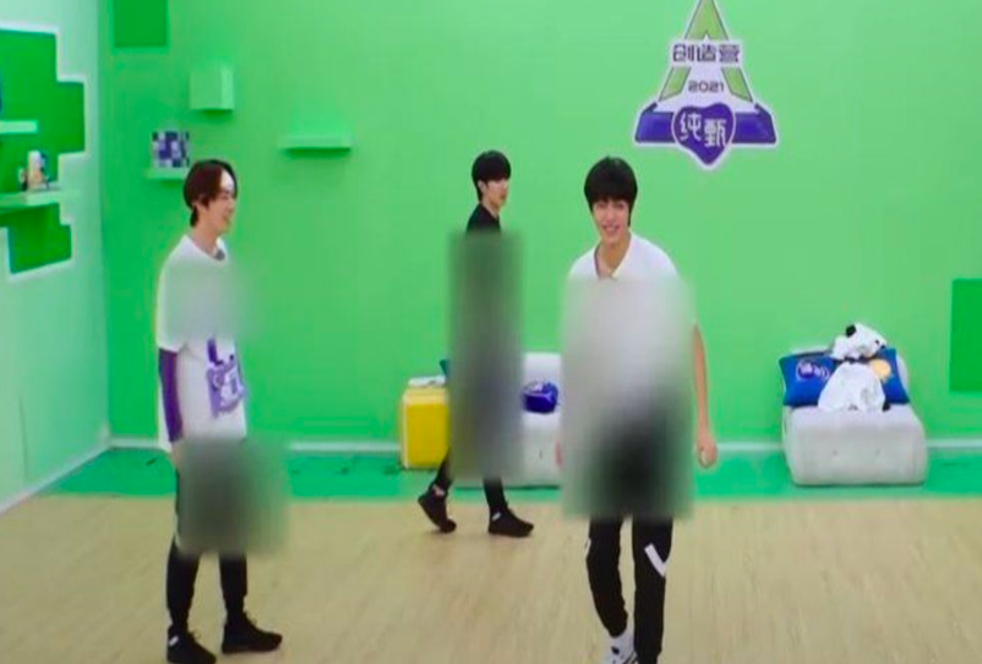 China likes blurring: Brands like Adidas, Nike and H&M blurred on Chinese TV to support Xinjiang's 'Uyghur forced labour' in cotton production
In a bid to support the controversial way of cotton production in Xinjiang province, Chinese TV channels have started blurring out logos of Western brands in their programmes.
It often comes in our conversations and even more often in TV news channel debates about where really China is heading – towards emerging as a great global force via Chinese Nationalism. We witness small clues of what such nationalism looks like on social media, mostly when China comes in defence regarding issues and claims surrounding their region. But this time, China is showcasing some unintentionally funny nationalism support expressed over the alleged use of minority Uyghur forced labour in cotton production.
Western retailers are facing a backlash in China since the time they have accused China of committing serious human rights violations against the Uyghur Muslim minority in the Xinjiang autonomous region. Brands like Adidas, Nike, and H&M are facing massive backlash in the country and now Chinese TV stations have found a new way to show their support towards the controversial way of cotton production in Xinjiang.
In a bid to support their country, Chinese TV channels have started blurring out logos of Western brands in their programmes. Broadcasters in China reportedly are scrubbing Western clothing brands' logos (Adidas, Nike, and other companies) from their shows. The television channels are blurring the shoes and tees of the actors and singers featuring in the shows making them look like they are floating on the clouds. This move of TV channels and shows to show support to their government over the boycott of Western brands has resulted in a lot of unintentional hilarity on social media platforms.
Xinjiang cotton campaign:
In order to understand this whole blurring effect on Chinese Television, it is important to gain knowledge about how it all started. The Xinjiang cotton campaign was started soon after the US and other Western countries started putting pressure on the Chinese government to stop alleged human rights violations on Uyghur Muslims in the country's Xinjiang region. With all these claims, some multinational retail giants like H&M and Nike released statements expressing concerns over the forced labour reports in the Xinjiang province.
In regards to the statements given by these retail giants and sanctions imposed by the Western countries; Western clothing brands started witnessing online outrage from Chinese users. H&M was the first brand to face the backlash and now brands like Adidas, Nike and Puma have also joined it.
According to various reports, these brands are also members of the Better Cotton Initiative, a non-profit group promoting sustainable cotton production, and therefore are outspoken about the use of forced Uyghur labour in cotton production in China. Apart from television channels showing support, there is a massive outrage online and also many celebrities in China have publicly expressed their support by cutting ties with Western brands.
Brands blurred on Chinese TV:
The initiative of TV channels blurring out Western brands' logos gained attention when in the episodes of the popular TV show 'Sisters Who Make Waves', people noticed the blurred-out footwears of actors and singers. Another singing competition show 'Youth With You' also gained a lot of attention as the viewers had to watch the blurred contestants performing as they were wearing Adidas from head to toe.
This is not the first time that Chinese TV is blurring out things to minimise the Western impact on Chinese pop culture. In 2018, the Chinese TV channels banned featuring actors with tattoos. While in 2019, an actor's ears were blurred to hide the earrings he was wearing in his reality show called 'I, Actor'.
Brutal Assault on the Brazilian Government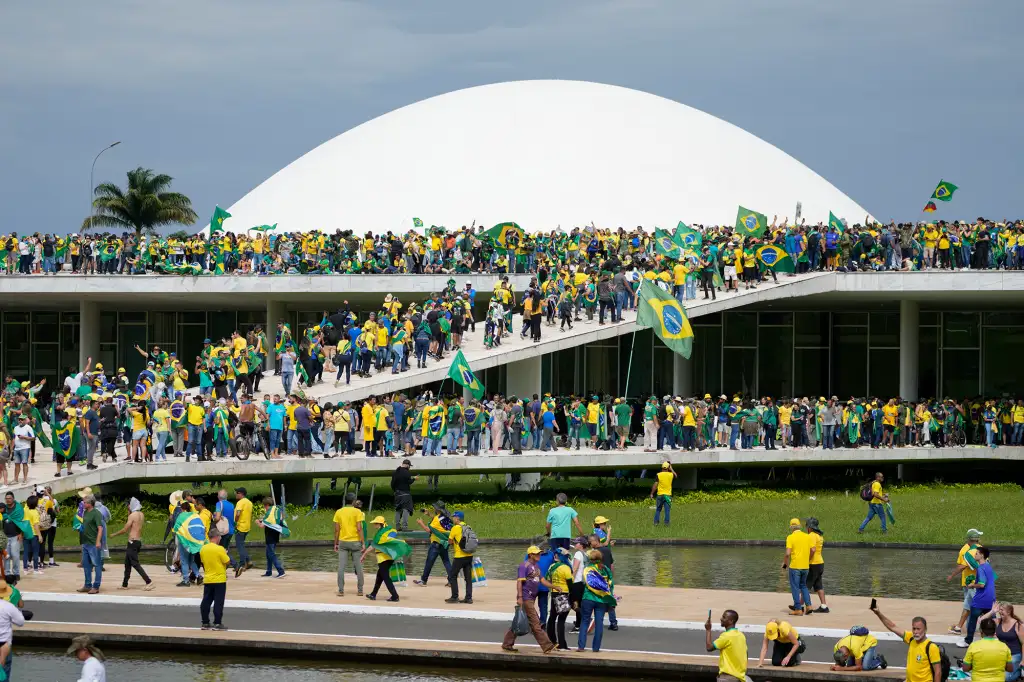 Many believed that thousands of Jair Bolsonaro's followers assaulted Congress, the presidential mansion, and the highest court in Brasilia on Sunday to start a military coup. Since President LuizInácio Lula da Silva triumphed in a closely fought runoff election on October 30, many Bolsonaro supporters have pleaded with the military to intervene. After a divisive campaign highlighting the country's bitter divisions, it was the most significant attack on Brazil's key institutions since the end of a military dictatorship and the return to democracy in the 1980s. Here is what you need to know about brutal assault on the Brazilian government.
Why was the election such a spectacular event:
This election was so dramatic because it depicted two enormous characters representing opposites in politics. Leftist Lula, a former labor union leader, is admired by those who credit him with putting policies in place that lifted millions out of poverty during his two terms in power from 2003 to 2011, but despised by those who see him as a symbol of corruption. In 2017, he was found guilty of corruption and money laundering and was given a nearly 10-year prison term. He was a 77-year-old cancer survivor who was released in 2019 following the adoption of a new detention policy by the Supreme Court. The Court later overturned his conviction on procedural grounds in 2021. Former army captain Bolsonaro, 67, has been hospitalized several times since being stabbed while campaigning in 2018. His supporters view him as a defender of traditional family values and a campaigner against corruption, which are crucial campaign issues in a predominantly conservative country. The president's opponents have referred to him as a far-right authoritarian and said he has promoted sexism, racism, and homophobia.
How did the vote count turn out:
Lula won the runoff election by a razor-thin margin of 51% to 49% over Bolsonaro. He entered office on January 1 with the promise of uniting a nation whose divides had, if anything, grown worse throughout the campaign. On the day Lula was validated, Bolsonaro supporters set fire to vehicles in the city's downtown area, and in late December, a device was discovered in a fuel truck close to the airport.
Why were Bolsonaro's followers calling for military action
Bolsonaro's supporters want the military to intervene because, during the election campaign last year, Bolsonaro and his allies spread a significant amount of false information and made snide remarks about the political process. When the country's long-established electronic voting system was attacked with unsubstantiated accusations by the then-president, his supporters began to question the validity of the results. Conflicts with the country's courts arose as a result. Even though his followers organized sizable rallies and spread conspiracies, Bolsonaro waited two days after the runoff to make an unclear speech and has never publicly admitted defeat.
After the election, What did his followers do:
In the days following the election, trucks were used to block roadways all around the nation before being removed on a court order. Then, in anticipation of a military intervention they believed Bolsonaro, who frequently talked favorably of Brazil's previous dictatorship, had hinted at in his rallies, crowds of supporters started to amass outside army headquarters across the nation. Even when Lula assumed power, hundreds still camped outside the bases.
What transpired in Brazil:
In Brasilia, On January 8, tens of thousands of rioters assaulted Congress, the presidential palace, and the Supreme Court, leaving a path of devastation with many clad in Brazilian flags or sporting the yellow and green national jersey. Historic structures were defaced, while journalists and police officers came under attack. The palaces' windows were broken by furniture being hurled through them. The doors to the closet where Judge Moraes' robes were stored were pulled off, and the justice's chairs in the highest court were thrown around. Videos online showed the vandals carrying the piece of wood bearing the justice's name as if it were a trophy. Several works of art were torn or scratched, including the well-known 20th-century painter Di Cavalcanti's painting Asmulatas.
What were people's responses to the attack:
Members of the military police began removing the rioters from the buildings after they had been free to wander for around three hours. It took another four hours for the attackers to leave the area. While in Sao Paulo to assess the effects of the recent torrential rains, Lula delivered an enraged address in which he demanded immediate intervention in the Federal District government. He accused Bolsanaro of being the reason for the disturbance and pledged to punish anyone who took part or helped finance it. After clearing the premises of the rioters, Bolsonaro denounced the "depredations and invasions of public facilities, but claimed that the incident was comparable to acts done by the left in 2013 and 2017. Both of those years saw sizable but significantly less violent public demonstrations. Bolsonaro denied Lula's accusation that he was complicit. Moraes also ordered the removal of the encampments in front of the army headquarters, which resulted in around 1,500 arrests, and suspended the Bolsonaro-supporting governor of the Federal District for 90 days at the same time.
Numerous inquiries started practically right away, and more are currently being explored. The Federal District's civil police kept track of the several people detained following the riot. The federal police and the federal highway police are looking into who may have helped Bolsonaro's supporters set up camp in front of the army headquarters for such a long time, as well as the funding of the buses that transported rioters from other states to Brasilia. To receive information about people accountable for the turmoil on January 8, the Ministry of Justice set up a dedicated email account. The municipal and federal governments are conducting internal investigations to look into potential collusion between the security officers and the vandals. It's being discussed to launch a congressional investigation in February.