Twitter will make Joe Biden's @POTUS account as well as @WhiteHouse account to start afresh with zero followers once he has sworn in as America's next president on January 20.
The US 2020 Presidential elections in recent times garnered massive interest from Indians with viewers hooked onto the Trump vs Biden campaign in the United States that went on for months. Twitter, no doubt, has played a very important role in the US elections. President Donald Trump often used Twitter to announce policies, move markets, attack the press, dispute reports, insult enemies, and energise his base.
Trump during his presidential term often used his @POTUS account on Twitter to vocalise his thoughts and opinions. Twitter has been a primary means by which Trump used to set his agenda. This lands us on a question: How many followers does the US president's official Twitter account have?
Right now, the @POTUS account has over 33.2 million followers.  When President Donald Trump was sworn in the office in 2017, he inherited almost 14 million followers from President Barack Obama. And, that count of followers quickly increased after Inauguration Day. But the situation is quite different in 2020. Obviously, 2020 is a different year.
Twitter has told President-elect Joe Biden's team that it would be "wiping followers" from the official POTUS (President of the United States) and White House Twitter accounts before transferring them to the new administration. The number of followers will be dropped to zero after Biden takes over the official @POTUS account on Inauguration Day.
Biden's team was informed that President Donald Trump's followers will not carry over to the official accounts assigned to the new president and White House in January, a reversal from the last transition. This means that the Biden administration's accounts will start with zero followers on Twitter, cutting off a way for Biden to instantly reach millions of people who currently follow the official accounts used by Trump.
Biden team's reaction:
Biden's team is pushing back against Twitter's decision of starting the @POTUS account for Biden with zero followers, which is a reversal from the last presidential transition. While Biden's digital director Rob Flaherty also tweeted that Former President Barack Obama's 13 million followers were moved to the new @POTUS account after President Trump took over.
The micro-blogging platform will not be transferring existing @POTUS and @WhiteHouse followers to the new administration. Also, the Twitter accounts of @VP, @FLOTUS, @PressSec, @Cabinet, and @LaCasaBlanca will also have their followers gone and will have to start afresh.
But there's a catch:
The transition of the @POTUS Twitter account from Donald Trump to Joe Biden next month will definitely be a complicated one, but not as hard-hearted as many people are believing it to be. It is absolutely true that Biden is going to inherit new versions of the @POTUS and @WhiteHouse accounts with zero followers, but there's a catch!
A Twitter spokesperson outlined the fact that on January 20, when Biden will officially enter the office, Twitter users who follow the @POTUS account under Trump will be sent a notification, asking if they'd like to follow Biden's accounts moving forward.
The spokesperson in his statement also revealed that this time during the process of transition, the accounts will not automatically retain their existing followers. The previous content on the platform will be archived and followers of the account will now be notified and will be provided with the choice of whether they want to follow the Biden administration's new accounts or not.
Trump to lose his Twitter privileges:
In less than a month away, Donald Trump is set to lose all his executive privileges and special treatment that he has enjoyed over the past four years. When Biden will be sworn in as the President of the United States on January 20, as the 46th president of the United States, Donald Trump and his administration will lose access to Twitter's official White House accounts, including @POTUS and @WhiteHouse.
But there's one thing that Trump might be relieved of: The Biden's team will have to rebuild the followers of its administration's accounts from the scratch. The existing posts from the Trump administration will be archived on new accounts (e.g., @POTUS45 and @WhiteHouse45) and will be maintained by the National Archives and Records Administration (NARA).
It is also reported that in the past two months, Twitter has flagged hundreds of Trump's tweets and retweets related to the election as disputed or misleading. This was done after December 14, when the Electoral College's votes confirmed that Biden will be the next US president.
G20 Summit & All That You Need To Know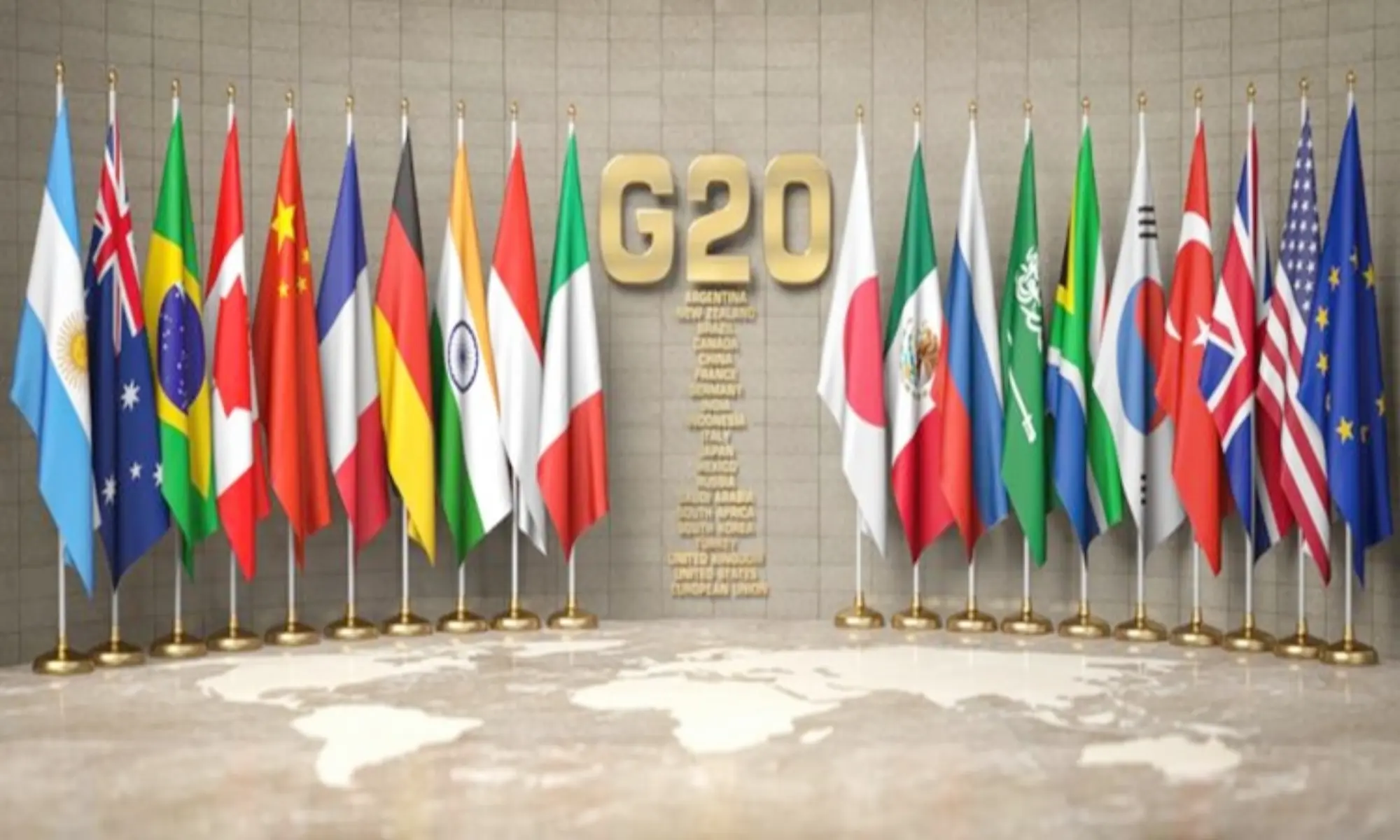 The G20 summit represents a significant portion of the global economy, accounting for around 85% of global gross domestic product (GDP), 80% of global trade, and two-thirds of the world's population. As a result, decisions made within the G20 can have far-reaching impacts on global economic policies and international relations.
What is the G-20?
Found in 1999, the Group of Twenty, or G20, is a global organization with 20 member nations. It was established in response to the financial crisis of the late 1990s and to bring together significant economies to discuss policy coordination and collaboration. It offers a stage for talks on problems related to the financial system's stability, sustainable development, and global economic issues. But over the years it has become a significant platform for leaders to discuss and act on critical global issues like poverty, inequality and climate change.
Which countries form the G-20?
Argentina, Australia, Brazil, Canada, China, France, Germany, India, Indonesia, Italy, Japan, Mexico, Russia, Saudi Arabia, South Africa, South Korea, Turkey, the United Kingdom, and the United States comprise the G20. The European Union is also a member and is represented by the European Commission and the European Central Bank.
Heads of state or government, finance ministers, and central bank governors gather at the G20's yearly meetings to conduct business. Discussions and negotiations aimed at promoting investment, international trade, financial regulation, and economic growth are the main topics of the sessions. Meetings of the finance ministers and central bank governors are held throughout the year in addition to the official summits to discuss ongoing economic challenges.
What is the Significance of G20 organisation and the G20 Summit?
Globally speaking, the G20 is essential in promoting cooperation among its members and tackling global economic and financial issues. It acts as a forum for discussion, collaboration, and coordination to support global economic stability and sustainable development. The G20 represents a significant portion of the global economy, accounting for around 85% of global gross domestic product (GDP), 80% of global trade, and two-thirds of the world's population. As a result, decisions made within the G20 can have far-reaching impacts on global economic policies and international relations.
The G20 summit brings together leaders from the G20 member countries to discuss and decide on various global economic concerns. However, it is the meaningful conversations between the sherpas of these nations that is vital for policy and decision making. 
Who are the G20 Sherpas?
During the G20 process, the senior officials and diplomats who attend/represent the G20 meetings on behalf of their nation's head of state or government are called as Sherpas. G20 Sherpas set the agenda, negotiate positions, and promote dialogue among the members.
Before the summit, sherpas frequently hold many rounds of discussions. These conversations touch on various issues, including financial stability, trade, investment, development, climate change, and other urgent global issues. The primary goal of these meetings is to identify areas of agreement, create consensus, and create cooperative strategies to deal with global economic difficulties. Sherpas hold in-depth discussions with their counterparts, examining various policy choices, sharing information, and attempting to reach a consensus on important topics.
Since each nation brings unique interests, priorities, and views, the conversations between the sherpas are intricate. To make sure that the outcomes of the G20 summit represent a broad consensus among the member countries, these discussions may require reaching concessions, settling disputes, and negotiating delicate problems. Sherpas bring together the priorities and viewpoints of the participating nations through these meetings, identify areas requiring group effort, and lay out potential solutions or policy suggestions for the summit's leaders to consider.
Sherpas are crucial in determining the G20 summit's agenda and results. As a result of their work, joint declarations, action plans, and pledges are created and approved by the leaders at the summit.
The conversations between the sherpas are a vital forum for communication, collaboration, and consensus-building among the G20 member nations. They are crucial in determining the summit's course and results, helping to make sure that the G20 addresses the world's economic concerns and promotes equitable and sustainable growth on a global scale.
India's G-20 Presidency
From December 1, 2022, through November 30, 2023, India will be the G20's president. In September of this year, the final New Delhi Summit will have 43 heads of delegation, the most ever to attend a G20 summit.
The slogan of this year's G20 Summit under the Indian Presidency is "Vasudhaiva Kutumbakam," which translates to "One Earth, One Family."
What is on agenda in the 2023 G-20 Summit?
Climate Finance, Life, and Green Development

Fast, Inclusive, and Resilient Growth 

Increasing SDGs progress

Digital Public Infrastructure and Technological Change

21st century's multilateral institutions

Women driving development
Behind the Scenes at G20
Before the summit in Kashmir (from 22 – 24 May), China raised a protest against the conduct of the G20 tourism working group conference being conducted in the Indian State. 
China's decision is most likely the result of Pakistan's concerns, a close ally who stated that the G20 summits were intended to support India's "illegal occupation" of Jammu and Kashmir. Meanwhile dismissing such ill-founded concerns of the Chinese side, India reiterated that all her states and union territories were hosting the G20 Summit 2023 in India.
However, as India continues to garner more goodwill and support from the G20 leaders, and China continues to lose standing in international global forums, it become a permanent absentee from such global summits soon.