Disability in Bollywood is a touchy topic and there's a dire need to rethink how Bollywood portrays differently-abled characters.
Bollywood- Also known as Indian Film Industry is not just a business but is an emotion. Bollywood is a sentiment for most Indians and there is no doubt in accepting that it not only has a huge fan base in India but is also famous among people all across the globe. Cinema is considered to be a powerful medium and reflects the happening of our society. With its vast reach, it has been particularly effective in changing people's perception and uprooting societal stereotypes.
B-town's engagement with many special and sensitive categories is not new and therefore it has always tried to portray characters that offer the audience a window into the wider world. Bollywood since its inception has come up with many stories that are about people with disabilities and attempted to break free the audience from the regular narratives.
Nowadays, while dealing with the portrayal of differently-abled, Hindi films often use the comic expression, without the depiction of hard realities of life and behavioural truths. Disability has been widely misunderstood by Indian society due to constant social marginalization and a lack of sensitization and awareness amongst the general public.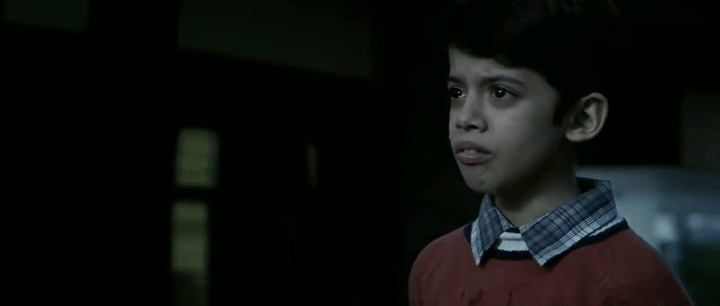 Disability and trends in Indian Cinema
There have been two trends that are mostly followed in Bollywood films that portray a disabled character. So far, several filmmakers use disability as a comic interlude or to give a dramatic twist to the script. While some films project persons with disabilities as heroes. The portrayal of disabilities swings between the two extremes in Indian films.
If specifically talking about Hindi films, we have an endless list of movies that raises question on the Indian film industry for not showing disabilities and illness realistically and respectfully. In the Golmaal series, Tushar Kapoor is characterised as a person with a speech disability, who often gets mocked by his fellow characters. His character in the film was just created to manufacture comedy out of his muteness.
There are many other such characters created in Bollywood who displayed one or the other kind of disabilities in order to develop the fun and comedy part in the films. Films like Tom Dick and Harry, Housefull 3, Zero, Mujhse Shaadi Karogi, and immeasurably more depicts the disabled characters exactly in a way, they should not have portrayed.
Arguably, people with disabilities are persistently portrayed as they are unable to live their life independently and a typical portrayal of dependency is showcased. Often, in the Hindi film industry, the portrayal of disability is shown as the pathway of evil. And therefore, many negative characters have been depicted as disabled to create a comparison between Disability and Karma.
Caught up between Reel and Real life
Movies take us inside the skin of people quite different from ourselves and to places different from our routine surroundings. This a major reason, while watching movies people believe it to be real, and what can be more real than disability. It's a trend in Bollywood where a person who is not disabled portrays the character of a disabled person making the character look unreal. This mounds to be a big reason why the audience is unable to connect with the character.
Let's just take the example of Bhumi Pednekar and Ayushman Khurrana in their film Bala. Though the movie was not based on disability but was based a societal pressure that a dark-skinned woman and bald man faces. The characters casted in the movie never really lived the experience and therefore, somewhere or the other the audience just took the movie as an entertainment masala.
Shahrukh Khan, the king of Bollywood, played a character of a dwarf man named Bauua Singh in the movie, Zero. The movie also had a character, Aafia Yusufzai Bhinde played by Anushka Sharma, an NSAR scientist (a fictionalized depiction of NASA) with cerebral palsy. The movie didn't focus on the plot it was built and ended up being a romantic-comedy-drama.
There are many Bollywood actors like Abhishek Bachchan and Hrithik Roshan, who have spoken out about their own battles with disability while growing up. After the release of Taare Zameen Par, Bachchan shared his inspiring story of how he overcame dyslexia as a child. Roshan too has spoken about the several painful speech therapy sessions he went through to overcome his stammer to become one of the top actors in the film industry.
Credit where credit's due: Bollywood's successful portrayal of disabilities
Disability as a category is not new to Bollywood. Bollywood has many times proved its genuine attempts to seriously and truthfully get to the roots of disabilities portrayed. There are many films made in Bollywood that, we as viewers can be extremely proud of. Disabilities have been successfully portrayed in Bollywood with movies like- Black, Taare Zameen par, Iqbal, Margarita with a Straw, My name is Khan, Paa, Barfi, Hichki, and the list has many more to add.
These movies not only accomplished their goals with the sensitive performances of the actors but were also commercial hits. These films went beyond their themes to represent people with disabilities.