Introduction
India's tactical vulnerabilities have grown in tandem with its technology deficiencies, posing serious danger. India's counterinsurgency capabilities could be revolutionized by disruptive technical breakthroughs. With the emergence of a China-Pakistan axis and the possibility of Pakistan intentionally leaking disruptive technology to its non-state affiliates, Indian defence strategists must think ahead.
Chief of Defence Staff Bipin Rawat explained that India's ambition to become a regional superpower cannot rely on borrowed power and that the country's battles must be won with domestic weapons and technology. India's potential to manufacture defence equipment is limited due to the fragmented nature of its defence commercial industrial environment.
The insidious nature of information and the rapid speed of technology change is redefining the fundamental nature of conflict, allowing for novel non-contact warfare especially. However, the optimum solutions must be identified through acquisitions, streamlining or up-gradation of legacy systems, and indigenous manufacture, all while bearing in mind India's macroeconomic characteristics and socioeconomic demands.
Artificial intelligence, robotics, nanotechnology, advanced analytics, drones, autonomous drone systems, aerospace militarization, cyber operations, quantum telecommunications, and social media propaganda are all contributing to new dangers that are further challenging the security ecosystem lately.
Use of Artificial Intelligence
Several technological advances and their expected courses have presented armed forces throughout the world with a wide range of alternatives and domains to strengthen their operations over the previous decade. Several major technologies are at the forefront of these breakthroughs, and they constitute a serious disruption in current military assets. Artificial Intelligence may be the most well-known and rapidly evolving field with significant disruption potential.
Using a hybrid of surveying, pattern recognition, scanning, and strategizing, AI technology can be used in combat to assess vast data and expedite judgement. AI can provide a foundation for the military to optimize immediate reactions to cyber assaults, conventional bombardments, and other sorts of electronic volleys due to its distinctive and dynamic algorithms.
AI's implementation in automation to produce smarter autonomous Unmanned Vehicles has been one of the most discussed extensions of AI. They have a wide range of applications in warfare, from decreasing losses to gathering intelligence, monitoring systems, and reconnaissance (ISR) in the most extreme weather circumstances. Drone swarms, which allow a huge group of drones to work in concert to conduct a myriad of complicated military manoeuvres, have been developed by industry leaders.
Swarm Drones
The Indian Army, Navy, and Air Force have inked various major contracts over Rs 500 crore in the realm of drone technology in less than two weeks, with a focus on Indian enterprises amid Prime Minister Narendra Modi's push for adopting innovative battle technologies. In addition to counter-drone technologies, the Services have signed deals for the purchase of kamikaze drones or hovering weapons to swarm drones with both kill and reconnaissance capability. All contracts are being inked under the emergency procurement process. This is because the procedure is quicker, according to sources, and the goal right now is to help indigenous enterprises while they work on improved models.
The Army has also acquired over 100 tactical Indo-Israel kamikaze drones, which were employed in the Azerbaijan-Armenia conflict, to strengthen its operating efficiency along Pakistan's and China's frontiers. These drones will be constructed in Bengaluru by a strategic alliance between Israel's Elbit System and India's Alpha Design, which is now part of the Adani Group, and will be delivered in a year. The Navy has also placed an enormous order for highly specialised drones with an Indian joint venture firm.
What Exactly are Swarm Drones?
The drones are being released as a swarm, which is a technique known as swarm drone technology. These drones are not only lightweight and inexpensive, but they also have high-tech AI, making them crucial in upcoming combat. Swarm drones can cause chaos since they are used in deceptive warfare, radar systems and air defence systems are often unable to detect the numerous drones, mistaking them for a single large entity.
With a range of 50 kilometres and the capacity to strike targets from a distance of 500 metres, these drones can make significant advances behind enemy trenches. The UAV has a parent drone with a child drone attached that fires and then self-destruct after striking the mark.
These drones use AI and integrated responsive processors to carry out automatic, stochastic sonic operations to the target location. It is powered by satellite signals that are updated on a regular basis. These drones can also be used to drop food, medication, ammo, or any other necessary supplies to troops in regions that are cut off from supply routes. 
Moving Forward
Despite the fact that researchers have cautioned that these disruptive technologies should not be deemed the "magic elixir" in military readiness, it is evident that their procurement might give the state a competitive edge in the arena.
The integration of Quantum technology in the military strata would be a step deeper into the future and at the leading edge of technological disruption. China is at the forefront of this breakthrough, which has a lot of potential once it is actually realised. Its military implementation in quantum key exchange, quantum crypto algorithms, and quantum sensing threaten to change the military landscape fundamentally. Once developed, this technology is expected to equip the military with a hack-resistant communication system as well as unrivalled computational resources on the battleground.
Despite these tremendous technological developments, the DRDO continues to be mired in the creation of more traditional kinds of technology, amidst a slew of challenges such as delays, underbudgeting, and obsolete technology. While India's missile, cyber, and space programmes have made significant progress before, a change in tactics may be required to strategically rise to the demands posed by rapidly evolving disruptive technologies.
It is apparent that domestic manufacture of such technology is still a critical aspect in their military application. Because a large percentage of these innovations emerge from commercial enterprises and can eventually be translated and used to growing military needs due to their dual-use nature, it is critical for the administration to foster an ecosystem receptive to such innovation As a consequence, for endogenous ingenuity and realistic technical advancement, a civil-military partnership is essential.
Which is the future of movies: OTT platforms or theaters?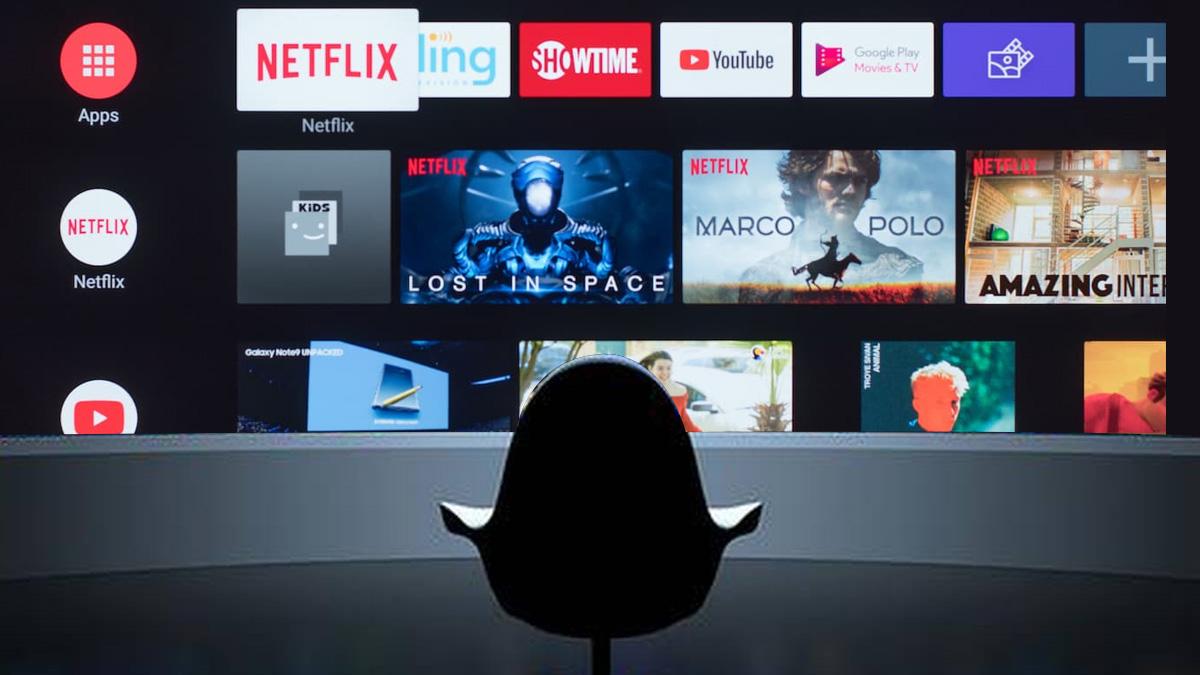 Looking back over the last few years in India, we can see that OTT providers have been able to deliver high-quality content to our adjacent screens over the Internet, and that the platform subscriber growth rate is now moving toward high levels despite the COVID-19 epidemic lockdown. In addition to using its collection, OTT businesses invest a lot of money in producing their content. Several causes include new technology, declining data costs, and quicker Internet at home and online. The ease of watching video from OTT sources has been made possible by the entertainment oriented design of today's smartphones, tablets, laptops, and smart TVs.
In India, there has been a steady increase in movie consumption. There is more than enough entertainment to view, and there are people who are passionate about movies. Going to the film has been a terrific way to pass the time. The rivalry is becoming more intense due to the changing times and the rise of OTT platforms and streaming applications in India. The OTT platforms vs. theaters competition are taking place in the race to offer viewers excellent content. The future of movie streaming applications, OTT platforms, and theaters appears bright due to the rise in movie viewers. Users can create a wide range of multimedia content using over-the-top platforms, streaming apps, and streaming media services. It provides broadcast, Internet, cable, and satellite television programming. OTT platforms are becoming increasingly popular due to changing lifestyles and a growth in smartphone usage with low-cost internet connections.
India has one of the highest rates of growth in the world, according to my research. Movies, in particular, are a huge source of enjoyment for Indians. A family outing where they may spend time together is what theater-going represents for Indian families. The future of movies, movie theaters, and OTT platforms is now looking much better with the launch of numerous new movie streaming apps in India.
OTT platforms and streaming apps have tried to expand their following and user base in India. Numerous streaming apps are setting up studios to create more content. Original content is an essential factor that attracts viewers and aids the growth of OTT Platforms in India. Awide range of original web series and films in many genres are available on all streaming apps. Many streaming services also provide programs and movies in regional languages. They collaborate with regional production businesses to create their films and television shows. Many telecom firms have also launched their OTT platforms and streaming apps to provide users with content.
Over the past three years, India has seen a double-digit surge in streaming apps. As a result, OTT platforms are competingagainst one another. With so many options available across different apps, viewers may find deciding which one to utilize challenging. Find out which of these two well-liked streaming apps is superior by reading our comparison between them.
There are benefits and drawbacks to the battle betweenmovie theaters and streaming apps. While watching a movie in a theater is a beautiful cinematic experience, OTT platforms allow you to enjoy entertainment in the comfort of your own home. They both provide excellent viewing experiences and material. 
People used to get excited about watching new movies on the big screen. They still are, but they are now prepared to wait until they are made available on or bought by the OTT platforms. More than ever, several well-known streaming services like Netflix and Amazon Primeare purchasing the digital rights to the highest-grossing movies. Children are crucial to the success of streaming apps. They need relatable, exciting content, which OTT platforms can offer. In contrast to movie theaters, consumers can select to view anything at any time and from any location.
Many producers now opt to broadcast their low-budget movies directly on OTT platforms. Getting movies with a small budget and unknown actors out there can be challenging. Due to India's lack of theaters, it can sometimes take time to determine a film's release date. It is better to put them on streaming apps to reduce the expense of printing and advertising and prevent the conflict of release dates. Still, a significant portion of a movie's earnings come from its theatrical premiere. Nonetheless, it now works to their mutual advantage that movies are released on OTT platforms after they have been seen in theaters. Both producers and OTT media can increase their revenue.
In India's streaming market, movie theaters and OTT platforms offer unique USPs. On the one hand, movie theaters provide the chance to enjoy 3D films with excellent sound and visuals. The language barrier does not exist on OTT platforms, though. The option of subtitles in several languages, including regional ones, is available onstreaming apps in addition to the choice of material in other languages. Also, we can watch tailored content on OTT platforms, whichprovide recommendations based on our viewing preferences.
Movie theaters have a fee depending on the film, the time of the performance, and the seats. In contrast, OTT platforms bill customers monthly and annually according to their chosen plans, which offer various features and content. The fact that streaming apps provide a variety of content for users who do not pay for their premium services is an advantage. Thus, OTT platforms are less expensive in terms ofcost. There are more pauses and brseaks when watching movies at home because it is more comfortable. In contrast, there won't be any interruptions when you watch a movie in a theater.
It is encouraging to see how the Indian public perceives the developments in the media and entertainment sectors. According to the Indian market, these applications are revolutionizing the country's media and entertainment industries. These advancements include accessibility, content effectiveness, affordable media, and creative initiatives. In India, over-the-top applications have a bright future, according to my research. The ease of use and mobility, the variety of content, the prevalence of smartphones, and the cost-effectiveness of the applications are factors that Indian users believe will contribute to their success in this nation. However, OTT services must replicate several aspects of theaters, such as screen size, sound quality, the theatrical experience, and ambiance.