Prapti Borah is a passionate MYP IB History Educator, MUN Supervisor, History enthusiast of the 21st century and ardent #vocalforlocal supporter!
Insulin, life-saving medicine for Diabetes that was discovered in 1921 is still largely inaccessible in low and middle-income countries and also in low-income families within first-world nations like the USA. This pattern of inaccessibility has now transpired into the Covid 19 vaccine across the world today. But if we look closely, this is not shocking. Global healthcare is mired in patent issues largely dominated by first-world nations, private manufacturers hoarding formulas and controlling the flow of medicines and developed nations' unwillingness to extend global healthcare beyond their profits and political dominance. 
Before 2020, we divided countries into the lines of economic strength, nuclear capacity, democracy, human rights and climate action. That stands unattended now. In 2021, we are forced to divide the world into those countries that have requisite vaccines and those that do not. Unfortunately, this divide is most likely going to impact the future of global healthcare and the pandemic. The divide clearly suggests the same picture as that of insulin access. According to a global partnership led by Oxfam and Amnesty International, "rich nations representing just 14% of the world's population have bought up 53% of all the most promising vaccines so far."
Rich countries have purchased all of Moderna's doses and 96% of Pfizer and BioNTech. According to the Global Health Innovation Center at Duke University, Canada has accumulated enough vaccine doses to potentially vaccinate the entire population five times over. With potential vaccine coverage of more than 400 per cent, the United States and the United Kingdom are not far off. 
Covax – The WHO effort towards Global Vaccine Procurement and Supply
WHO initiated an effort called Covax – to equitably distribute shots under the GAVI, CEPI with a partnership with UNICEF. This effort is considered to be the largest vaccine procurement and supply operation in history. Their aim is to vaccinate at least 20 per cent in 92 countries that fall under the Advance Market Commitment with middle and lower-income populations that cannot afford to pay for COVID-19 vaccines. The vaccines included in this programme are: 
– Oxford-AstraZeneca
– Pfizer-BioNTech
– Johnson and Johnson
Out of its target of 2 billion vaccine doses, 1.3 billion doses will be delivered to the AMC countries.
But What's the Catch?
International funding projects are often clouded by dominant nations and the internal workings are never transparent. The Covax programme is globally funded and much of its funding comes from high and middle-income countries that would in return get shares of the Covax vaccines. WHO Director-General Tedros Adhanom Ghebreyesus stated that "On average in high-income 
countries, almost one in four people have received a Covid-19 vaccine. In low-income countries, it's one in more than 500". First world countries have engaged in prior booking and advanced deals that undermine the global accessibility of vaccines. WHO has criticized these bypass actions. "Some countries and companies plan to do their own bilateral vaccine donations, bypassing Covax for their own political or commercial reasons," Dr Tedros said. This intensifies the moral failure over vaccine inequality.
Vaccine Production Confusion and Misunderstanding
The entire process of vaccine production and accessibility is still very misunderstood and often gets lost in the new wave of vaccine nationalism where "me-first" and "lets block as many vaccines we can just in case" overwhelm the debate. Many developing countries like India,
Brazil and Southeast Asian countries have the capacity to produce vaccines. However that is not in vacuum. Vaccine production is dependent on international cooperation for raw materials and formulas that are not limited in one place but scattered around the world.
After much criticism and international pressure, the US waived off the IP rights over the Covid vaccines for a limited period of time. But this is not a call for celebration when the damage has already been done. This decision has not gone well with private manufacturers like Pfizer whose profit is said to be around 7 billion from the vaccines sold so far. Africa and low-income countries in Asia and Latin America have barely received any vaccine, and only a handful of countries have appropriated most of the one billion vaccine doses that have so far been administered bringing infection rates under control, while infections are still rising in 36 countries. Untold miseries and human tragedies are unfolding in India with daily cases soaring above 350,000 in a deadly surge of the virus since April.
The virus knows no boundaries and is mutating at breakneck speed to become more contagious. Its ability to mutate into even more virulent strains threatens to undermine the efficacy of vaccines already established if it continues on its deadly path. As Mariana Mazzucato, Jayati Ghosh, and Els Torreele pointed out, the only option is a people's vaccine that is "affordable to everyone."
Equal or Not – Vaccine Production and Distribution
Vaccine distribution has proved exceedingly inequitable thus far, with Moderna and Pfizer supplying mostly to the United States, and AstraZeneca and Johnson & Johnson supplying mostly to Europe. Only India has used its world-leading vaccine manufacturing capacity to
supply needy countries not only in its immediate vicinity, but all around the world, until the second wave hit it so hard that it was forced to shut down. Russian and Chinese vaccinations have primarily served their own populations, however they are now being purchased by other countries. Some wealthy countries have also hoarded vaccines; the United States, for example, has a large stockpile of more than 300 million doses that it does not require, while the great majority of the globe remains unvaccinated and will take years to inoculate at the current rate.
The state of vaccine production and accumulation seems to fit the same pattern of imperialism and colonialism that began in the 18th century – European industrializing nations, engaging in the process of colonizing, influencing, and annexing other parts of the world. The new additions to this club are China, Australia and the likes. As a result, the previous regions that bore the brunt of exploitation and uneven development are the same regions that are running helter-skelter for vaccines. Deja vu? No. This is systemic and a pattern that will continue to take new forms over time. 
The call for democratization in this process is again from non European countries like India and South Africa backed by 100 countries in WTO in October 2020 – patent waiver. Many initiatives of WHO like the "Covid-19 Technology Access Pool" to encourage pooling of IP rights and its April 2020 COVAX initiative to pool international resources for equitable access to vaccines – remain just initiatives with no concrete backing and support from the First World.
WTO – IP – TRIPS
One of the most essential features of WTO (World Trade Organisation) is the IP rights – TRIPS (Trade-Related Aspects of IP Rights). While the WTO has an elaborate structure to protect IP, it also has an opening for emergencies in case of a health crisis. In such cases, WTO grants compulsory licenses (CL) of drugs that are patented. Any country that has patients that are unable to procure such medicines grants a CL. All CLs follow a royalty payment. An example of such a CL is: 
A recent example is the rheumatoid arthritis medicine Baricitinib, which is manufactured by the US pharmaceutical firm Eli Lilly and costs Rs 45,000 for each patient treatment, which is out of reach for most Indians. Natco Pharma, situated in Hyderabad, has filed for and been granted a CL, under which it would produce and distribute the 4 mg medication as a generic pharmaceutical at a cost of only Rs 30 per unit. 
What does the future of Vaccine Production and Procurement Look Like?
By August 2020, the United Kingdom, the United States, and the European Union had purchased 150 million, 400 million, and 800 million doses, respectively, while vaccine research was still going on. Read that again, while vaccine research was still in process. The divide is very clear. At a time when one in every four people is getting vaccinated in a developed world, there are more deaths than that in a developing nation which means the virus is spreading very fast. The vaccine is just one thing developing nations are struggling with, the need for oxygen persists. 
Why is it that developed nations are allowed to talk tough with developing nations and warn of retaliation if their demands are not met? While the developing nations are expected to follow procedure and law and remember past favours? Donald Trump did that over the sale of Hydroxychloroquine tablets ordered by the US to treat the growing number of coronavirus patients in his country, hours after India banned the export of the anti-malarial drug in April 2020.
While India and South Africa in WTO have been able to get Joe Biden to endorse the IP waiver, a formal agreement to this would take time. In other words, the system of vaccine inequality is going to persist and entrench over time. A "vaccine apartheid" is what would be the future as President Cyril Ramaphosa of South Africa declared. 
The facts and figures that prove the concentration of vaccines in the developed world could have been different if nations around the world would have followed the Covax programme. As of now, the developed nations are stockpiling vaccines such that they can bypass the Covax programme and sell them in bilateral agreements and charge much more. This feeds into the desperation of much of the world that are dry on vaccines.
That's not all. The vaccine game is getting dangerous by the day. Latin American countries like Argentina and Brazil have been pressured by Pfizer to put up sovereign assets, including military bases and federal bank reserves, as collateral for potential future legal costs as part of vaccine negotiations. Gross mismanagement instead of credible liability protection anyone?!
Remember when the US went to war over oil and supposed "weapons of mass destruction" with a country that is nowhere near to its comparison?! What would it take for the developing world to get vaccines today? Should their passports be of a different origin or their wallets overflow with notes? 
Reiterating Dr Tedros statement from January 2021 "I need to be blunt: the world is on the brink of a catastrophic moral failure – and the price of this failure will be paid with lives and livelihoods in the world's poorest countries."
We are paying the price – As of May 14, 2021, 3,345,937 people had died as a result of the COVID-19 outbreak, with India alone reporting 262,317 deaths. Now imagine the deaths from other developing nations to this total and counting.
The problem with 'What I eat in a day' videos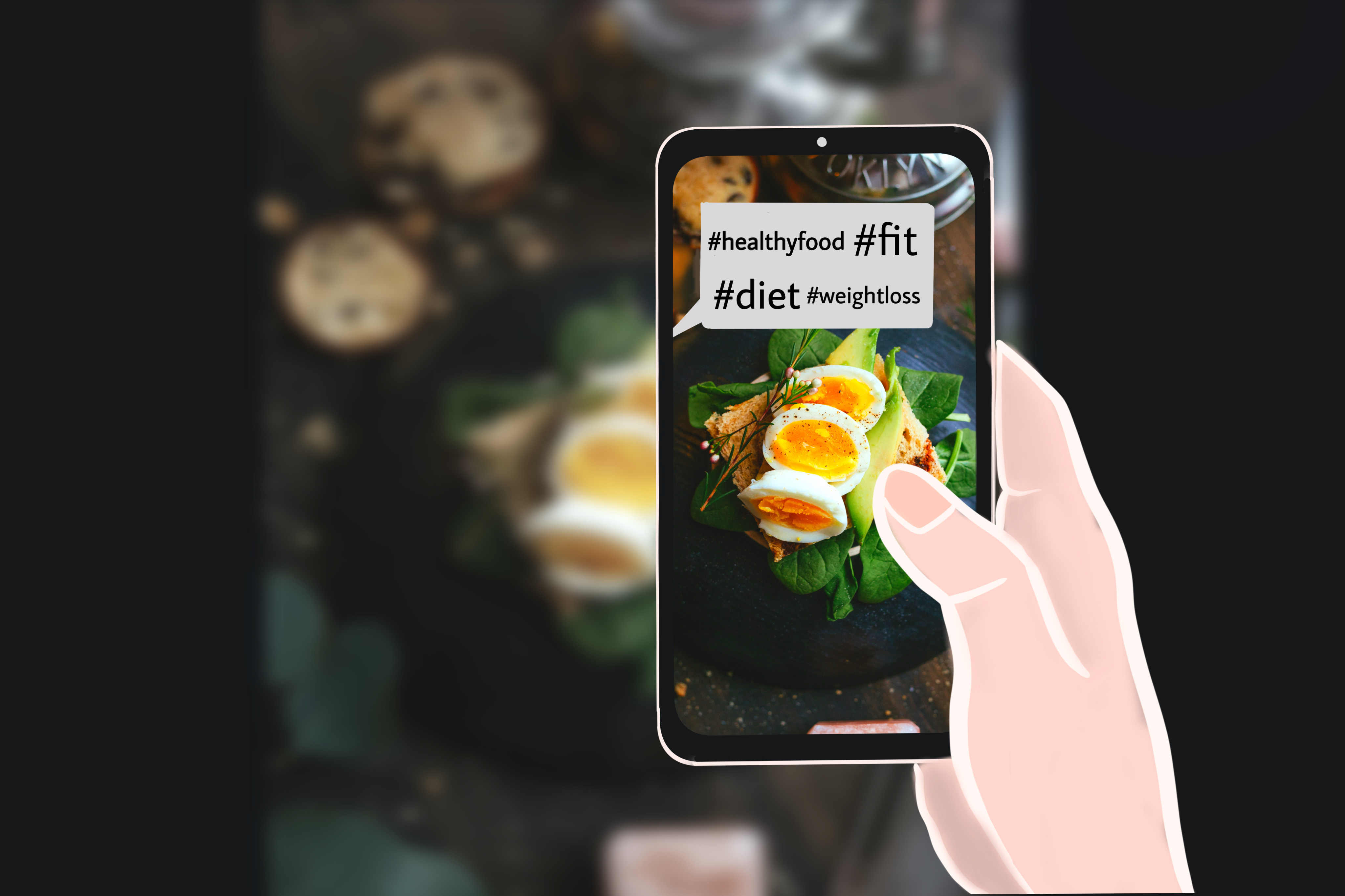 Exploring the harmful side of 'what I eat in a day' videos, with the pertinent question being – Is this content really healthy?
Let me start by asking a very simple question to you – What's 'what I eat in a day' videos for you? Let me guess – 'Doodh chodh do, dahi chodh do, ghee chodh do, atta chodh do, just don't eat anything' – at least, these videos on the face perpetuate this very idea of starving yourself to death if in any case, you want the so-called healthy, attractive or slim body. Right?
But you know what scares me the most – the idea that following a particular diet plan that just worked for a specific person will work for everyone on the planet. Honestly speaking, these trends in a sense are a bit problematic, why? Because most of us are now following a sedentary lifestyle with the lowest levels of physical activity, and watching these videos will give us the idea that following the same meal plan might help us achieve similar outcomes.
With every thumbs-up and thumbs-down on our screen, there's one thing common with these 'what I eat in a day' videos, and that's their thumbnails. Almost every time, I come across these videos online, the image of an extremely delicious-looking salad appears, but right next to it, there mostly appears an image of a woman wearing either a sports bra or a swimsuit making it just obvious that by eating this specific meal plan, you too are going to attain the same body structure.
Don't you think that meal plans are getting shared too much nowadays? Nonetheless, this craze of 'what I eat in a day' videos is hitting an all-time high in terms of its viewer tally.  However, some scroll down after watching these pseudo-professional nutrition tips without thinking of it much, but some on the other are obsessed with these videos and often fall for such diet plans which is alarming.
It is unquestionably true that today's generation is easily persuadable and which is why this leading 'what I eat in a day' content by many influencers and celebrities has increased the concerns of many health experts and nutritionists about its dangers as they believe that these videos made on misleading and incorrect information may encourage disordered eating which can lead to unfavourable outcomes. 
"I have seen a lot of celebrities, social media influencers and quacks post about such trends to engage their audience and influence them. Honestly, it's a wrong practice and misguides everyone. A large number of the young population receive inspiration from these videos which often leads to crash dieting and adverse health outcomes. Frankly speaking, there is no fixed meal or food that needs to be taken throughout the day, it keeps on changing and ultimately variety is needed. There has to be sustainability," said Margi Mankad, a Nutritionist based in Pune.
Most important! Differentiate between an Influencer & an Expert
"Just like brushing your teeth doesn't make you a dentist. Similarly, losing weight or having a healthy lifestyle does not make you a Nutritionist. This might sound weird, but it's true. Viewers need to understand that these meal plan videos will not only mislead them but will also not provide them with the benefits they are looking for. It's like blind leading the blind," said Aesha Mehta, Health Coach at GOQii technologies and Research assistant at Lilavati Hospital, Mumbai.
You will be misguided from your intention if you gain knowledge from unprofessional nutrition guidance. It is, therefore, important and necessary to have legitimate solid advice promoted by professionals as diet plans need to involve the right nutrition content and direction.
"What if a doctor prescribes a wrong medication to the patient? The patient will of course suffer and will have adverse health outcomes. Similar is the case with 'food'," Mankad said. "Incorrect practices may lead a person towards extreme weight-loss, being deficient in essential vitamins and minerals, and will ultimately decrease their quality of life."
Remember! Every 'body' is different, 'genes' have a role to play
It is important to note that these 'what I eat in a day' videos simply put out the message that following the same meal plan may lead any person to lose weight and can help them obtain the same physical appearance as that of the influencer. But the catch here is that these influencers or quacks not just conveniently forget about proper nutrition required by a human body but also discards the role of genetics in determining a person's weight loss journey.
"Sorry to burst your bubble, but weight loss also relies on genetics. Metabolism, presence of any hereditary or non-hereditary disease, family history, many such characteristics define a person's body weight and external appearance," said Vaidehi Apte, a food safety enthusiast and a postgraduate in Food Science from London Metropolitan University (UK).
 "It's good that celebrities and media influencers today are promoting health. But they should only be vocal about a healthy lifestyle, not a particular diet which is often showcased in 'what I eat in a day' videos." Further adding, she said, "It's high time that people should stop comparing themselves with a person who has a completely different body type and this is the very reason why one-on-one consultation from a professional is mandatory before experimenting with our beautiful bodies."
A complete deficiency of Body Positivity!
It is no secret that these 'what I eat in a day' videos are mostly posted by the influencers who possess the so-called 'standard or attractive body' which automatically makes the viewers compare themselves with those thin and small body sizes visible in the visuals.
Hardi Trivedi, a professional in Nutrition and Dietetics said, "These videos often portray the fact that the ultimate achievement of a healthy body is being thin. Most people believe that since their favourite influencer or a particular celebrity is following a certain diet, they can do it too and obtain similar results. But that's not the case. She also said, "In this whole process of looking attractive, we are losing ourselves and have stopped appreciating who we actually are."
Not just the viewers! It affects the creators too
Negative feedback and comments are a part of social media and therefore, sometimes it can relatively act toxic as well. Some people look at things with different glasses which can lead to negativity for some. The same is the case for social media.
"Non-stop negative feedback and comments about the creator's appearance, body or any personal aspect can lead to a drop in confidence. This can even make them become the victims of suicidal thoughts and severe depression," Trivedi added.
It is sometimes possible that instead of gaining likes, comments and praises for the content shared on social media platforms, the creator might even get trolled which can further hamper the mental health of the creator itself affecting their confidence leading them to depression, anxiety, disturbed mental health.
Therefore, various health experts and nutritionists warn against such social media trends as the visuals present in the videos often mislead people. It is not possible to end this trend at once, but proper knowledge and awareness of facts may help us cope with this catfishing.