Greek poleis, or city-states, remained autonomous during the first half of the fourth century B.C. As each polis focused on its own needs, there were frequent conflicts and brief coalitions between opposing factions. Philip II of Macedon (northern Greece), a remarkable man, rose to power in 360 B.C. He defeated most of Macedon's neighbours in less than a decade, including the Illyrians and Paionians to the west and northwest, and the Thracians to the north and northeast. Phillip II implemented extensive reforms both at home and abroad. His troops were at the vanguard of military technology thanks to innovations such as improved catapults and siege engines, as well as a new type of infantry equipped with a massive pike known as a sarissa.
Philip II accomplished what would be the final phase of his dominance when he became the undisputed ruler of Greece in 338 B.C. in the critical Battle of Chaeronea in Boeotia. When he was killed in 336 B.C., his ambitions for a campaign against Asia were cut short. The bright wall murals and lavish decorative arts made for the Macedonian royal court (37.11.8-.17), which had become the primary centre of Greek culture, can be seen in the royal tombs at Vergina in northern Greece.
Alexander the Great's reign (336–323 B.C.) will forever alter the face of Europe and Asia (10.132.1; 55.11.11). He had the best education in the Macedonian court as crown prince, thanks to his illustrious tutor Aristotle. Alexander, already a charismatic and powerful leader at the age of twenty, quickly harnessed the Macedonian troops that his father's reforms had transformed into the region's dominant military power. He led a large army across the Hellespont in Asia in 334 B.C. It was the most formidable military expedition ever to leave Greece, with 43,000 infantry and 5,500 cavalry. Alexander, the first to set foot on Asian soil, jumped ashore, thrust a spear into the ground, and declared the continent "spear conquered." He went on to conquer the Persian empire of western Asia and Egypt, as well as continuing into Central Asia as far as the Indus Valley, in an eleven-year war that fulfilled his claim and more.
He was eventually beaten by his own army, which refused to return to Greece. He died of fever in Babylon on the way back at the age of thirty-three. All of the regions he conquered were divided among his generals (52.127.4), and it was through these political divisions that the Hellenistic kingdoms (323–31 B.C.) arose.
So, how can we convey Alexander's life, separating myths and legends and piecing together an actual narrative? It's a challenging undertaking, but it's critical, because Alexander's tale is the story of the Greek empire, which had a significant impact on large countries spanning Europe, Asia, and Africa.
We have old Alexander biographies dating from 30 BCE to the third century CE, hundreds of years after his death. The Greek historian Diodorus wrote the first recorded account, but we also have chronicles written by other historians, including Roman historians, who are known as the Alexander historians. They deciphered written records written by men who fought beside Alexander on his campaigns shortly after his death.
However, because these accounts are combined with propaganda from numerous Greek and Roman nations ruled by emperors who utilised Alexander's image to solidify their own power, it's uncertain how credible they are. Historians interpret sources from other parts of Alexander the Great's kingdom, such as Babylon, to get a more complete picture. Alexander's death, for example, is commemorated on a Babylonian tablet with an inscription in Akkadian that says "on the 29th day, the king died."
Rise of an Empire
The Greek poleis, or city-states, were divided after the Peloponnesian war, and much of their resources had been depleted. This prepared the scenario for a takeover by their northern neighbours, the Macedonians, whose leaders were solidifying their influence and developing strength. The Greeks considered Macedonia to be a retrograde area, useful for little more than timber and sheep grazing. The Macedonians spoke a Greek dialect and were ruled by a monarchy and many semi-autonomous clans, unlike the distinct Greek city-states. Phillip II of Macedon was one of the most powerful monarchs.
Philip II of Macedon, who reigned from 359 to 336 BCE, was an excellent monarch and military commander in his own right, despite being most known as the father of Alexander the Great. His achievements paved the way for his son's victory over Darius III and Persia's conquest. Philip inherited a poor, underdeveloped society with an ineffectual, undisciplined army, which he transformed into a formidable military force that eventually conquered Macedonia and most of Greece. To keep his empire safe, he utilised bribery, warfare, and threats. Alexander would have gone unnoticed in history if it hadn't been for his foresight and determination.
Alexander's Reign
After Philip was assassinated in 336 BCE, Alexander was promptly anointed king. Alexander began the big campaign his father had planned: the conquest of the powerful Persian Empire, after subduing any substantial opposition to his reign and with the Greek city-states now securely under Macedonian rule following Chaeronea.
Because of political unrest in Persia, Alexander was able to extend beyond Persia into Asia Minor, Syria, Egypt, Mesopotamia, and Bactria. Alexander, on the other hand, did not pose a significant threat to established administrative structures. Rather, he tweaked them to fit his needs. Alexander was uninterested in forcing his own views of truth, religion, or behaviour on conquered peoples as long as they readily maintained the supply lines open to feed and equip his forces, which was a crucial part of his ability to dominate enormous territories. This does not negate his merciless suppression of uprisings or his willingness to slaughter those who opposed him.
Alexander founded around 20 settlements in his honour during his conquests, the majority of which were east of the Tigris River. The first and largest was Alexandria, Egypt, which would go on to become a major Mediterranean city. The sites of the cities reflected both commerce routes and defence positions. The towns must have been unfriendly at initially, serving only as defensive garrisons. Many Greeks who had settled in these places attempted to return to Greece after Alexander's death. Many of these communities, however, were still thriving a century or so after Alexander's death, with ornate public buildings and large populations that included both Greek and native peoples.
Alexander's cities were almost certainly designed to serve as administrative centres for his empire, and were predominantly populated by Greeks, many of whom had fought in Alexander's military conquests. These administrative centres were established to maintain authority over the newly acquired subject populations. This goal, however, was not realised during Alexander's lifetime. In conquered territories like Persia, Alexander aimed to create a cohesive governing elite by combining captives and conquerors through marriage links. He also absorbed aspects of Persian court culture, including his own version of their royal robes and a few court rituals. Many Macedonians despised these initiatives, arguing that mixing Greek and other cultures was irresponsible. Alexander's efforts to unite his army were likewise successful. He inserted Persian soldiers into Macedonian lines, some of whom had been trained in the Macedonian style, thus alleviating chronic personnel shortages.
With the Persian Empire firmly in his grasp, Alexander turned his focus to India in 327 BCE. Before reaching the Ganges River, which he intended to cross in order to conquer more of India, he had some successes. His tired troops, on the other hand, rebelled and refused to go any further. Alexander died in 323 BCE, likely as a result of sickness, when the troops returned home.
Alexander's death came as such a shock that when news of his death reached Greece, it was not taken seriously. Alexander IV, Alexander's son, was born after Alexander's death, hence there was no obvious or rightful succession.
Alexander the Great had a long and illustrious heritage. First, his father was able to unite the Greek city-states, then Alexander was able to completely demolish the Persian Empire. More importantly, Alexander's conquests disseminated Hellenism, or Greek culture, throughout his realm. Because of the enormous influence that Greek culture had on others, Alexander's reign heralded the start of a new era known as the Hellenistic Age. Greek ideals and culture would have stayed limited to Greece if Alexander's aim had not been realised.
Many historians hold a different opinion of Alexander the Great. Alexander was intelligent and attractive, but he also had a dark side. He had a terrible temper and would assassinate close advisors and even friends on the spur of the moment. In addition, near the end of his various expeditions, he slaughtered thousands of people whose only crime was getting in his way.
Was Alexander the Great really great?
Uber Story: Why does my driver insist on being paid in cash?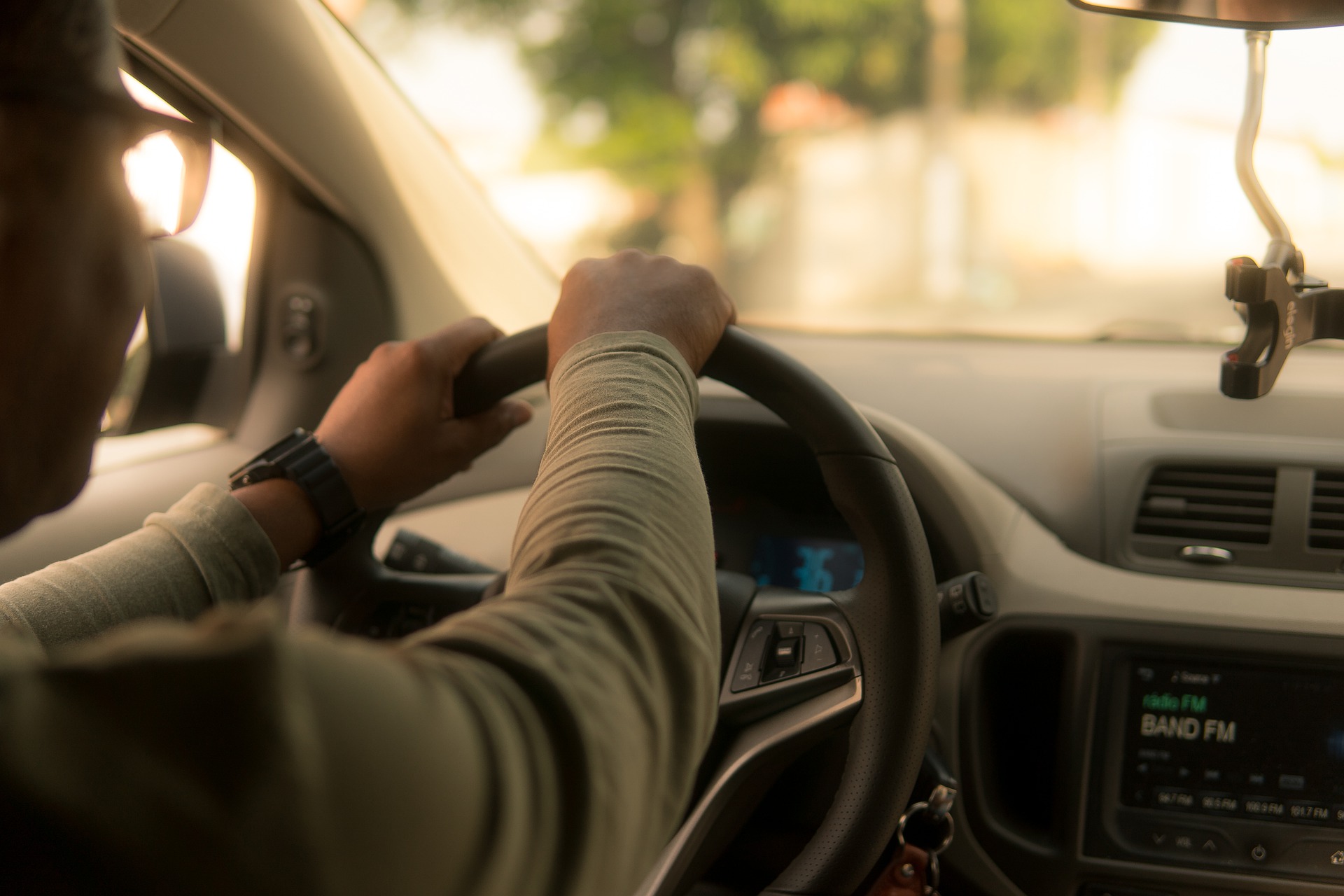 When Uber first launched in India in 2013, there was no commission and the driver kept the entire fare. However, a lot has changed since that time. "When I first started driving for Uber, the commission was roughly 5%." It was raised to 15% a year later, and it is now close to 35 per cent, sometimes even higher," a driver was reported as saying.
Because of the increase in commission, drivers now make significantly less money than they did a few years ago. This is one of the main reasons why more and more of them are requesting clients to cancel rides on the app in order to avoid paying the 35 per cent commission that Uber takes on every journey completed through its app. Ola and Uber's drivers have long struggled to make enough money as a result of this high commission system. The pay has been steadily decreasing. During the early days of Uber in India, a driver could make close to Rs 1 lakh in a month. Earning even Rs 30,000 today, on the other hand, appears to be a monumental undertaking.
But something more significant happened in India seven years ago, at the peak of Uber and Ola. Early drivers provided free word-of-mouth promotion for the two companies, resulting in more drivers joining the platforms. Many of these drivers had never owned a car before, and in order to join the company, they took out a loan to purchase one. However, when revenues decreased, paying monthly instalments became increasingly difficult. Rising fuel and natural gas prices, as well as a devastating epidemic, have only made things worse. 
One of the main issues these drivers face today is repaying their loans. According to a survey published earlier this year by Inc42, Ola and Uber lost over 30,000 cabs as a result of drivers' inability to make monthly payments. Drivers must pay for gasoline, insurance, automobile repairs, and loan repayments with their own money. The recent increase in gasoline prices, combined with Uber and Ola's ever-changing incentive structure, has resulted in a significant drop in hourly rates for drivers compared to pre-pandemic times.
The drivers of Ola and Uber are not the only ones who are protesting against the tech businesses for which they work. Workers employed by practically every major platform firm, including Swiggy, Zomato, Urban Company, and Amazon, to mention a few, have raised their voices against what they perceive to be exploitative working conditions this year. Due to their 'independent contractor' status with these organisations, they do not receive the same basic benefits as their workers.
Many of us are fed up with Uber drivers cancelling our rides when they inquire about our destination. It happens all the time, leaving us stranded at home or at work, waiting for a ride. That is no longer the case since cab-aggregator Uber has implemented new steps to reduce cancellations.
Uber Technologies Inc. (UBER) is a digital platform that uses its vast network and technology to move people and commodities from one location to another. Its mobility business offers ride-hailing services, its delivery company offers food, groceries, and other delivery services, and its freight business offers freight shipping services. The Uber platform connects consumers and businesses who require these services with people and businesses who can supply them. As a result, it's critical for Uber to keep both its drivers and riders pleased.
Uber has established new guidelines to address the issues that both riders and drivers have complained about after receiving dozens of complaints from customers and even drivers. Several passengers around the country have complained of drivers cancelling rides shortly after asking for their destination or failing to turn on the air conditioner in the sweltering heat, or even demanding additional fees to turn on the air conditioner in the cab. Meanwhile, drivers have expressed their dissatisfaction with their pay as a result of the country's growing fuel expenses.
Furthermore, everyone's needs in terms of payment mode or cycle are unique. At an Uber advisory council meeting, drivers expressed their need for increased payment options. Uber now displays the manner of payment (cash or online) to drivers before the ride begins. This gives the driver the option of taking a cash-only ride if that is what they require. The company has now implemented a daily pay method for drivers, making the cash or online decision redundant. Trip earnings from Monday to Thursday will be credited to drivers the following day, while earnings from Friday to Sunday will be credited on Monday.
The majority of cab drivers in the country prefer to be paid in cash, thus you may encounter an incident where the driver has inquired as to whether payment would be made online or in cash. This is due to the fact that cab aggregators take a long time to distribute money to drivers. As a result, drivers prefer to be paid in cash because they will have cash on hand. Alternatively, if the payment method is online, the driver either cancels the ride or requests riders to cancel the ride and pay him in cash the amount displayed on the app.
Uber considered this and adjusted the way a driver is compensated. The ride-hailing app will now display the form of payment to drivers, indicating whether the fare will be paid in cash or whether the consumer has chosen to pay with a card or another online payment option. Also, if a driver chooses the online payment option, they will be paid daily from Monday to Thursday, and their profits will be credited to their account on Monday from Friday to Sunday.
To address the issue of drivers cancelling rides, Uber will now display the destination for drivers to determine whether or not they wish to accept the ride before accepting it, rather than cancelling it after asking the rider for their drop location. According to the corporation, the feature is already available in 20 cities and will be expanded in the following days.
In addition, Uber claims it will communicate with drivers to maintain the quality of service during the ride in order to decrease cancellations and to discourage drivers from demanding extra money for any service, such as turning on the air conditioner in the cabs. Meanwhile, in response to rising fuel prices, Uber has boosted its fares by an average of 10-15% across the country. The company would compensate drivers for taking rides that take them far from their current position, reducing the number of cancellations.