You must have heard the term 'K-Pop', multiple times in your life. But are you confused about what it actually is and why is it such a big deal? Don't worry, we are happy to help!
K-pop short for Korean pop is not just a genre anymore. It has become a culture. Its growing importance as a major driver of global culture, can be seen in everything, from the Netflix series to the dominance of Korea's skincare routines in the cosmetic industry. People often refer to it is Hallyu- the Korean wave.
The Korean wave has been building for two decades, but K-Pop culture has only been globally recognised from the past five to ten years. The first time the South Korean artists hit the Billboard Hot 100 chart was with the crossover hit "Nobody" by the Wonder Girls in 2009. The song was released in four languages globally and since then, K-pop music has been a growing industry. Now in 2020, a Korean boy band named BTS has successfully become the second boy band in history after Black Eyed Peas to hit both the 1st and 2nd places at the Billboard Hot 100 list simultaneously.
The culture is no more confined to music, it is in the food we eat, the clothes we wear and continues to contradict our own thoughts and makes us feel better in every way. It has become a voice, to everyone who couldn't express themselves for a long time.
Still want to know why is it so popular? Let's start where it all started!
K-Pop was given birth by a single performance in 1992
Usually, all other music genres have evolved from some sort of other music and remixes and it is very difficult to trace when they exactly came into existence. But contemporary K-Pop can, it came into being on April 11, 1992, because of one single performance by a group named Seo Taiji and Boys.
The group had performed their music on TV for the first time. The creator and the main lead of the group, Seo Taiji was previously a member of the South Korean heavy metal band Sinawe. Taiji's former band was brief but was a hugely influential part of the development of Korean rock music in the late 80s. After the band broke up, Taiji turned to hip-hop and recruited two stellar South Korean dancers, Yang Hyun-suk and Lee Juno to join him as backups in a group dubbed Seo Taiji and Boys.
On April 11, 1992, they performed their single "Nan Arayo (I know)" on a talent show. The performance was given the lowest score of the evening. But immediately after the debut of the song, it topped the South Korean singles charts for a record-smashing 17 weeks. The record stood as the No. 1 streak for more than 15 years, the longest in the country's history.
It is also very important to note that at the time when the band broke records, it was a very crucial time for the country in other aspects as well. A change was happening and it was happening fast. The K-Pop we know today wouldn't have existed if it was not for democracy and television.
Just a few years back, in 1987, the South Korean government was re-formed as a democracy which automatically brought a developing modernisation and the lightening of censorship. Prior to this, there were only two broadcast networks in the country, and they were largely controlled by the government. Everything that would air on the television or radio, had to be approved by the government. This concluded in the non-existence of independent music production. Rock music was considered to be controversial and was subjected to ban. The musicians and artists were introduced to the public via televised talent shows, where they were only allowed to sing a patriotic song or ballads.
After the democracy came in, the radio and television industries expanded and the citizens were exposed to multiple genre of music from outside the country. As of 1992, the national TV networks had paved their way through 99 percent of South Korean homes and the viewership was the highest on weekends.
It was the first time when modern American-style pop music had been remixed with South Korean culture. The group had not only made history, but it had also challenged the conservative norms around musical style, fashion, song topics and censorship in South Korea. The group did not sing the traditional or patriotic songs, which was the normal setting for the music industry in the country at that time. They sang about teen angst and the social pressure to succeed in the presence of an exhausting education system. They insisted on creating their own music breaking the usual settings of the music industry.
The Seo Taiji and Boys officially broke up in 1996. By that time, they had changed the South Korean music industry and made a way for the young song artists to be more experimental with their work and create something new, which represented them.
The formation of Idol groups and the monopoly of the three
Between 1995 and 1998, three big music studios appeared in the South Korean industry. The three namely, SM Entertainment in 1995, JYP Entertainment in 1997 and YG Entertainment in 1998, started producing what came to be called the idol groups. YG Entertainment, one of the three big companies was created by one of the members of Seo Taiji and Boys, Yang Hyun-suk.
The three companies still play a very big role in the production of music bands and the exploration of music in South Korea.
The first idol group in South Korea surfaced in 1996 by SM Entertainment. The group was named H.O.T. and consisted five singers and dancers who represented what the company believed teens expected from a modern pop group. The H.O.T. was a combination of singing, rapping and dancing and consisted different personalities united through music.
Normally, the Korean artists perform in groups comprising at least five members. Each member has their own position in the band, the leader, the main vocalist, the lead vocalist, the sub vocalist, the main rapper, the lead rapper, the sub rapper, the main dancer, the lead dancer, the visual, the face of the group, the center and the maknae.
The industry is highly competitive, so children start their training from around the ages of 10 to 12. They start attending special schools where they are imparted with specialised singing and dancing lessons. They are taught the way to moderate their public behaviour and are prepared for a life as a pop star. Throughout the week, children are trained and there are music performances on weekends, through which they gain fans before even officially debuting. Eventually when they are old enough, they are placed into groups made by the companies according to their behaviour, voices, moves and expectations. These groups are known as idol groups.
Although the outcomes have been phenomenal, the process has been condemned. Recently, the public has started to pay attention to the problems in the process. The tiring nature of it and the clear monopoly of the companies have resulted in multiple suicides, which generated a demand to reform the policies and practices. Eventually, the contracts of these people have been relaxed and the situation is changing slowly.
How and When did K-Pop come to India?
India's indulging with the K-Pop culture was slow, but it has now become a cultural phenomenon. This is displayed in frequent concerts, a digital presence to die for and multiplex releases of documentaries.
K-Pop set up its roots initially in the north-eastern regions of India, the first being Manipur. When the Revolutionary People's Front took over the region, all forms of Indian entertainment were banned in the state. Hence, the people sought refuge in the South Korean dramas and music, which soon made a home in their hearts. Even today, years after the ban has been uplifted, Hallyu has a strong presence in the north-eastern society. While the reason for the love of north-easterners towards K-Pop is still to be determined, many think that it may be because of the similar culture between the two.
But all these arguments were noted to be null and void after not only north-east but all of India fell in love with the K-Pop culture. The first time the wave hit the country was back in 2012 with Psy's Gangnam Style. The Korean pop song broke all records on social media and became that one song the whole world went crazy about. The song not only worked for itself, it also paved a way for K-Pop to the heart of international audience.
Groups like Girls Generation, Twice, EXO and SHINee have developed fan followings in India and the most gaga everyone is about, is the boyband named BTS, short for Bangtan Sonyeondan.
In 2016, VH1 launched its segment KPopp'd which aired on the weekends. Popular music station 9XO soon started streaming several popular BTS songs on their channel.
Just a year after that, the Indian edition of Rolling Stone magazine published an interview with the leader of BTS, Kim Namjoon. Just within a few minutes of its release, the servers of Rolling Stone magazine crashed due to overwhelming traffic on their website. Shortly after that, #IndialovesBTS started trending on Twitter, peaking at No. 2 on the global trends list.
In 2017, the World K-Pop Festival held in Changwon, South Korea saw history being made when an Indian group named Immortal Army from Mizoram, took the trophy for the first time.
The Indian fandom of K-Pop have a very strong presence on social media too. What differentiates the Indian fans from the rest of the world is the fact that they do not restrict themselves when it comes to drooling on posters and are responsible for the tickets to be sold out in an insanely short amount of time.
The infamous K-Pop Contest India is organised by the Korean Cultural Center India (KCCI) every year. It started six years ago in New Delhi, with barely 37 participants and an audience of around 300 people. This year due to the COVID-19, the KCCI decided to hold regional rounds online and also let participants apply for solo entries in both singing and dancing categories. More than 1300 people competed for the solo singing category alone this year, out of which Chanchui Khayi, a 20 year old girl from Nagaland took the prize.
This clearly shows how the K-Pop culture has made its roots in India and it continues growing stronger every year. Not only its fans, but K-Pop has also influenced the fashion, music, food and culture of the country.
Despite it all, the K-Pop culture has been criticised widely in India. Let's see why.
Why is K-Pop widely criticised in India?
Despite such a huge fanbase in India, the country is yet to embrace K-Pop completely. The reason being the vast cultural difference between the two countries. Whereas young girls contribute to being a majority of the audience of K-Pop in India, people are not too happy about it oftentimes.
With the expansion of the Korean market in India, people have become familiar with K-Pop but without ever taking the time to know the music and culture, a negative ideology has been created in India for the K-Pop artists, especially the male ones.
The main reason for this can be deemed to be the conservative nature of Indian society. Gender-based stereotypes are so common and prevalent in the country that it becomes very difficult to accept the bands which stand for breaking these stereotypes in the first place. The men in the boy bands have been called "Girl like talentless people feeding off by doing weird fan service, etc." The absurd fact that "Girl like" is used as an insult for men, explains the problem in itself.
Makeup on men, sleek physique, coloured hair are some aspects which earn glares from the Indian society, and the men in the Korean bands exist with all these aspects. These factors are also stereotypically associated with being gay. In a nation like India, where the notions around LGBTQ+ community is still in its process of being normalised, with the existing taboos around it, being a fan of groups with all these factors is a big no from the public.
The fixed male beauty standards make it difficult for a welcome of out of the box fashion in society.
Many male Indian social media influencers have come forward and appreciated the Korean beauty standards and recreated their looks using makeup. Criticised for it? Yes, Stopped? No.
K-Pop has been overturning the Western ideas of beauty. Bands like EXO and BTS are now immensely famous globally and they have worked tremendously to shatter the beauty standards for male and female members of the society.
Apart from this, the fandom of these bands is often criticised too. Roughly 75 percent of the fandom belongs to women and they are looked down upon on many occasions. The belief that women get crazy about these bands so much is because they have difficulty in differentiating between right and wrong is another thing that is birthed by toxic masculinity.
Not only looks, but the Korean bands are also laughed at for alleged physical compositions according to absurd surveys. According to a survey, Korean men have an average penis size of 9.6 cm (3.78″), which allegedly makes them the shortest among males in the 17 Asian countries.
The survey was conducted by Tenga, a manufacturer of the world's most popular male-masturbation merchandise.
Surveys like these tend to increase the risk of low confidence and inferiority complex in men. These also increase the risks of discrimination and criticism.
While the Korean dramas and artists work towards destructing toxic masculinity, which is something that is strongly needed globally as well, it is also criticised extensively for it.
The criticisms will continue but that will not stop the fandom from being fans and absolutely loving these artists. The Hallyu is in place and it is destructing stereotypes, maybe it will continue to do so and the world will follow.
The problem with 'What I eat in a day' videos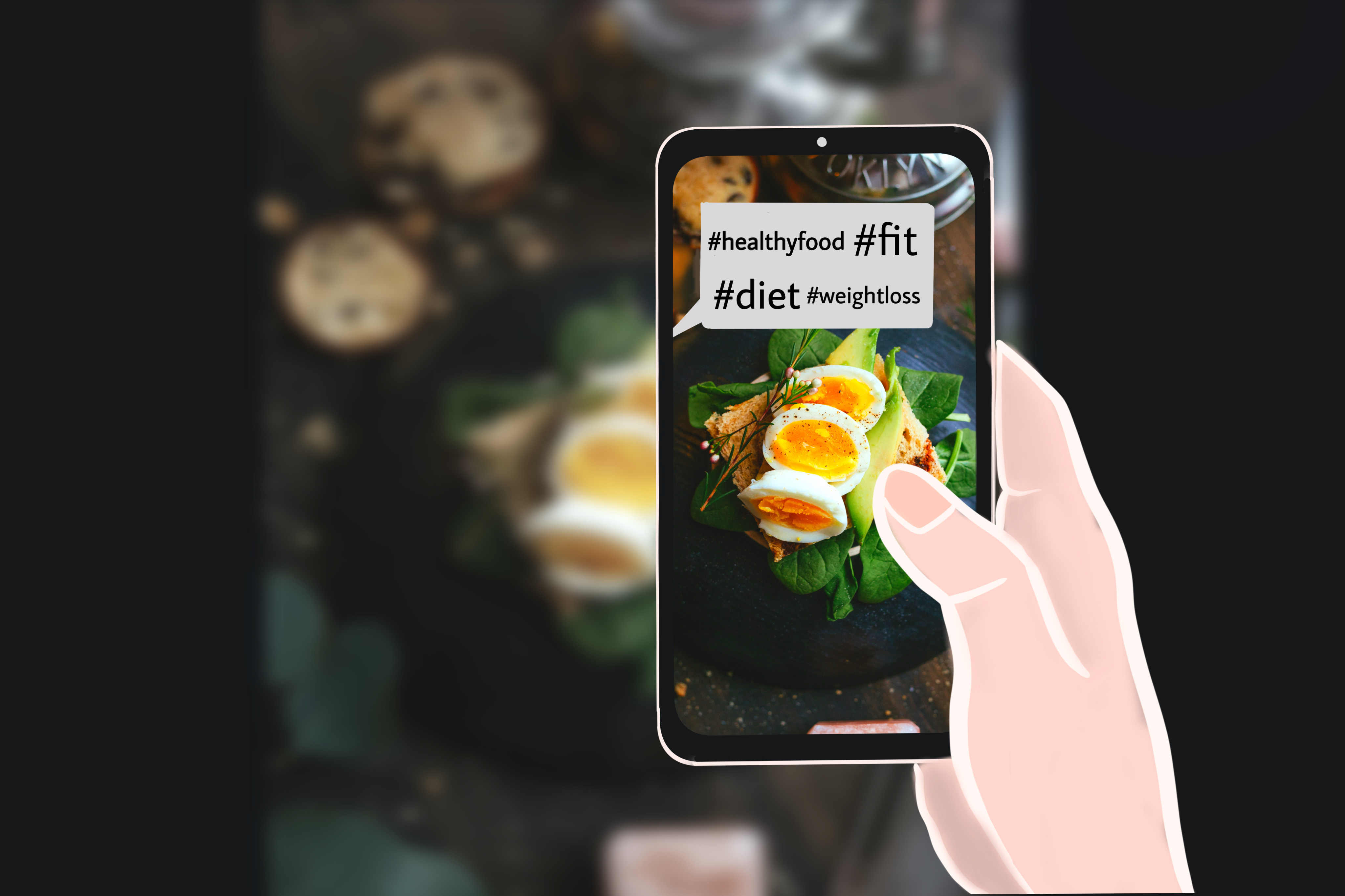 Exploring the harmful side of 'what I eat in a day' videos, with the pertinent question being – Is this content really healthy?
Let me start by asking a very simple question to you – What's 'what I eat in a day' videos for you? Let me guess – 'Doodh chodh do, dahi chodh do, ghee chodh do, atta chodh do, just don't eat anything' – at least, these videos on the face perpetuate this very idea of starving yourself to death if in any case, you want the so-called healthy, attractive or slim body. Right?
But you know what scares me the most – the idea that following a particular diet plan that just worked for a specific person will work for everyone on the planet. Honestly speaking, these trends in a sense are a bit problematic, why? Because most of us are now following a sedentary lifestyle with the lowest levels of physical activity, and watching these videos will give us the idea that following the same meal plan might help us achieve similar outcomes.
With every thumbs-up and thumbs-down on our screen, there's one thing common with these 'what I eat in a day' videos, and that's their thumbnails. Almost every time, I come across these videos online, the image of an extremely delicious-looking salad appears, but right next to it, there mostly appears an image of a woman wearing either a sports bra or a swimsuit making it just obvious that by eating this specific meal plan, you too are going to attain the same body structure.
Don't you think that meal plans are getting shared too much nowadays? Nonetheless, this craze of 'what I eat in a day' videos is hitting an all-time high in terms of its viewer tally.  However, some scroll down after watching these pseudo-professional nutrition tips without thinking of it much, but some on the other are obsessed with these videos and often fall for such diet plans which is alarming.
It is unquestionably true that today's generation is easily persuadable and which is why this leading 'what I eat in a day' content by many influencers and celebrities has increased the concerns of many health experts and nutritionists about its dangers as they believe that these videos made on misleading and incorrect information may encourage disordered eating which can lead to unfavourable outcomes. 
"I have seen a lot of celebrities, social media influencers and quacks post about such trends to engage their audience and influence them. Honestly, it's a wrong practice and misguides everyone. A large number of the young population receive inspiration from these videos which often leads to crash dieting and adverse health outcomes. Frankly speaking, there is no fixed meal or food that needs to be taken throughout the day, it keeps on changing and ultimately variety is needed. There has to be sustainability," said Margi Mankad, a Nutritionist based in Pune.
Most important! Differentiate between an Influencer & an Expert
"Just like brushing your teeth doesn't make you a dentist. Similarly, losing weight or having a healthy lifestyle does not make you a Nutritionist. This might sound weird, but it's true. Viewers need to understand that these meal plan videos will not only mislead them but will also not provide them with the benefits they are looking for. It's like blind leading the blind," said Aesha Mehta, Health Coach at GOQii technologies and Research assistant at Lilavati Hospital, Mumbai.
You will be misguided from your intention if you gain knowledge from unprofessional nutrition guidance. It is, therefore, important and necessary to have legitimate solid advice promoted by professionals as diet plans need to involve the right nutrition content and direction.
"What if a doctor prescribes a wrong medication to the patient? The patient will of course suffer and will have adverse health outcomes. Similar is the case with 'food'," Mankad said. "Incorrect practices may lead a person towards extreme weight-loss, being deficient in essential vitamins and minerals, and will ultimately decrease their quality of life."
Remember! Every 'body' is different, 'genes' have a role to play
It is important to note that these 'what I eat in a day' videos simply put out the message that following the same meal plan may lead any person to lose weight and can help them obtain the same physical appearance as that of the influencer. But the catch here is that these influencers or quacks not just conveniently forget about proper nutrition required by a human body but also discards the role of genetics in determining a person's weight loss journey.
"Sorry to burst your bubble, but weight loss also relies on genetics. Metabolism, presence of any hereditary or non-hereditary disease, family history, many such characteristics define a person's body weight and external appearance," said Vaidehi Apte, a food safety enthusiast and a postgraduate in Food Science from London Metropolitan University (UK).
 "It's good that celebrities and media influencers today are promoting health. But they should only be vocal about a healthy lifestyle, not a particular diet which is often showcased in 'what I eat in a day' videos." Further adding, she said, "It's high time that people should stop comparing themselves with a person who has a completely different body type and this is the very reason why one-on-one consultation from a professional is mandatory before experimenting with our beautiful bodies."
A complete deficiency of Body Positivity!
It is no secret that these 'what I eat in a day' videos are mostly posted by the influencers who possess the so-called 'standard or attractive body' which automatically makes the viewers compare themselves with those thin and small body sizes visible in the visuals.
Hardi Trivedi, a professional in Nutrition and Dietetics said, "These videos often portray the fact that the ultimate achievement of a healthy body is being thin. Most people believe that since their favourite influencer or a particular celebrity is following a certain diet, they can do it too and obtain similar results. But that's not the case. She also said, "In this whole process of looking attractive, we are losing ourselves and have stopped appreciating who we actually are."
Not just the viewers! It affects the creators too
Negative feedback and comments are a part of social media and therefore, sometimes it can relatively act toxic as well. Some people look at things with different glasses which can lead to negativity for some. The same is the case for social media.
"Non-stop negative feedback and comments about the creator's appearance, body or any personal aspect can lead to a drop in confidence. This can even make them become the victims of suicidal thoughts and severe depression," Trivedi added.
It is sometimes possible that instead of gaining likes, comments and praises for the content shared on social media platforms, the creator might even get trolled which can further hamper the mental health of the creator itself affecting their confidence leading them to depression, anxiety, disturbed mental health.
Therefore, various health experts and nutritionists warn against such social media trends as the visuals present in the videos often mislead people. It is not possible to end this trend at once, but proper knowledge and awareness of facts may help us cope with this catfishing.