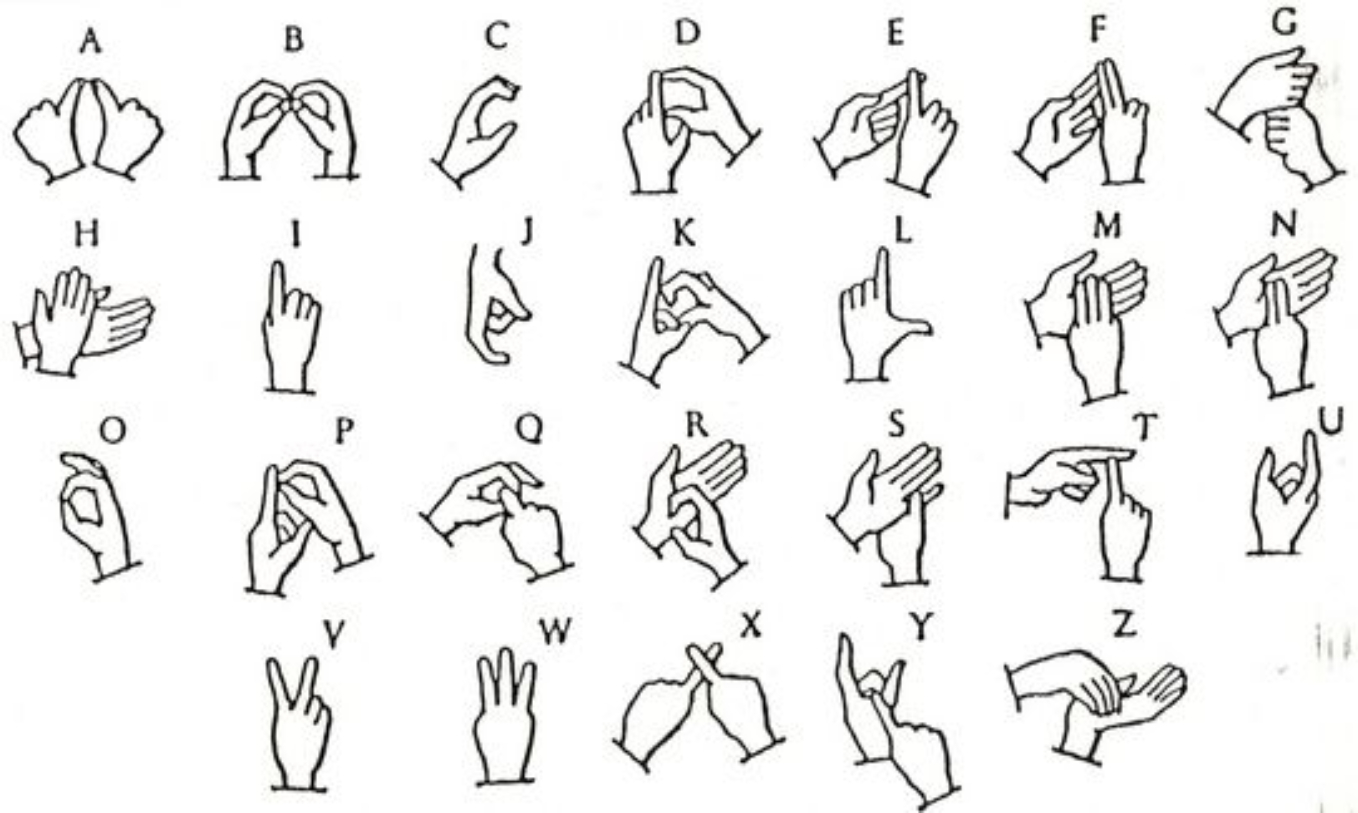 The Indian Sign Language, the journey throughout, the wins, the losses and a long way to go
"For us deaf people, Indian Sign Language is the only resort, the only way we can communicate with people. If people don't learn the Indian Sign Language, the communication between us and the world will not be possible. Why can't we treat sign language like we treat every other language in India, it is the same like Tamil, Hindi, English, Gujarati etc. There is a dire need to normalize the ISL and the need is now." A.S. Narayanan, President of the National Association of the Deaf.
Indian Sign Language (ISL) is used by the deaf and hearing-impaired people all over India. But ISL is not the language taught or used to teach deaf children. Teacher training programs all over India do not consist of the necessary education for teachers to learn the method of using ISL (to teach). ISL is not very common amongst people in general. This ignorance widens the gap between children and normalization. It also leads to a severe need for interpreters in educational institutions, to communicate between the deaf and the others. Currently, India only has around 300 interpreters and no separate college for deaf people.
According to a census in 2011, there are more than 50,71,007 deaf people and amongst them, 19,98,535 have speech disability too.
The National Association of the Deaf (NAD)
NAD is an organisation that is working to empower Deaf and Hard of Hearing people across India; one that is of the deaf, by the deaf and for the deaf. NAD hopes to breathe new life into the deaf movement and empower deaf people across the country to stand up and claim the rights that they are entitled to.
With multiple awareness programs in place, the NDA aims to educate people on the importance of the Indian Sign Language. It has worked with multiple police stations, to educate the department about the language, helping them to deal with crimes against the deaf.
Indian Sign Language Research and Training Centre (ISLRTC)
The Planning Commission was set up in India in the 1950s, more than 50 years back. The Planning Commission had blind and orthopedically challenged people but no deaf person. The Disabled Rights Group, headed by Javad Abidi kept advocating with the Planning Commission, for the right of deaf people to also be included in the Commission, but the request was not accepted.
The NAD had five demands from the Planning Commission, which included: the ISLRTC, interpreters, subtitles, colleges for the deaf and schools up to 12th standard.
There was no progress for two years and then on December 3, 2009, the Disabled Rights Group and NDA held a protest outside the Planning Commission Office and it was conveyed to the Planning Commission that they have not been responding to their letters from past 2 years and presented the demands.
Mr. Narayanan stated that "More than 80% of the deaf people in the country are uneducated and unaware of their rights or language. People don't know what to do with deaf people, so they leave it be. The topic is just not discussed enough."
The Planning Commission said that it was very difficult to implement all five demands of the NAD, and they were asked to choose one from the five, which could be implemented. The NAD chose ISLRTC.
In 2010, the Finance Ministry approved of the demand and allocated a budget of Rs. 44 crores for the project. After some time, the Ministry of Social Justice and Empowerment took a decision to include ISLRTC to Indira Gandhi National Open University (IGNOU). IGNOU was made the administering body of ISLRTC and the Vice-Chancellor was replaced with a new person.
According to the official website of NAD, the new Vice-Chancellor was not very considerate about ISLRTC and the responsibility of ISLRTC was given back to the Ministry for Social Justice & Empowerment. NAD demanded ISLRTC to be an independent body and they were promised that their demands would be met, but it was not granted.
"We organised a protest on May 5, 2015, outside Shastri Bhawan Gate, and more than 3,000 people came and protested with us. The people protested fro the autonomy of ISLRTC. This enabled us to get the required attention from the authorities and ministries. We were advised to meet the PMO" Mr. Narayanan said talking to The Wonk.
After two days of the protest, Sibaji Panda, Vice President from All India Federation of the Deaf, Uma Kapoor, General Secretary of All India Foundation of Deaf Women, Zorin Singha, President of National Association of the Deaf, A S Narayanan, Secretary of National Association of the Deaf and Surender Randhawa, PhD went to meet Shri Jitendra Singh in the Prime Minister's Office(PMO). The demands were agreed upon and after two months, on September 22, 2015, the ISLRTC was made autonomous by the PMO.
Deaf Women and the problems faced by them
Searching crimes against deaf women can be a major pain. Many cases come up about minor and adult deaf and mute women been raped, abused and assaulted on a daily basis. So many articles on the crime and little to no justice. All this comes in when there is lack of awareness and education to communicate with the victims.
Organisations like Abused Deaf Women's Advocacy Services (ADWAS) work for the upliftment of these women all over the world. In India, there is no such specific organisation to help deaf women survivors. The National Commission of Women in the only established organisation, apart from various NGOs who go around the country to train, educate and make people understand the problems women face.
While speaking about crimes against the deaf to The Wonk, Mr. Narayan stated, "There was a girl, aged 10, in the outskirts of Delhi, she lived with her family, in which, her mother and sister were also deaf. The father didn't know the ISL language, thus not being able to communicate with the rest of his family. The girl was being gang-raped since a long time but wasn't able to communicate. We went their to help the police and the family. The situation was a mess."
Crimes against the disabled people have been increasing rapidly over the past years, which has increased the importance of learning the language of the disabled for the police officers more than ever.
Mr. Narayanan added, "The crime rate and no education is bad enough in the urban areas of the country, rural areas are even worse, and there is no determining how worse it actually is."
There is not much data about the suffering of deaf women, which is another matter of concern as the area remains unexplored. Thus, thousands suffer.
Awareness comes from perspective. In the end, it all comes down to the lack of education regarding the language. As the gap between deaf and hearing people widens, the local public suffers.
NEP 2020 and the Indian Sign Language
With the New Education List in place, the education system will be changing for the better in the coming year. Apart from changing the education pattern to 5+3+3+4, the New Education Policy also mentions that the Indian Sign Language will be standardised across the country. Also, the National and State curriculum materials will be developed for use by students with hearing impairments.
The National Institute of Open Learning will develop high-quality modules to teach ISL and to teach other basic subjects using the Indian Sign Language.
The New Education Policy also mentions about making way for barrier free access for all children with disabilities. They will be fully enabled to participate and be included in the classrooms with access to assistive devices and appropriate technology-based tools and language-appropriate teaching-learning methods.
The NEP 2020 has a deep focus on the inclusion and promotion of languages overall, and ISL being one of them is a huge success for the deaf community.
Mr. Narayanan expressed the issue of lack of education regarding the ISL stating, "In the US, more than 200 deaf people have gone as far as doing PHDs, making a phenomenal career for themselves, if we look in India, not even a single deaf person has gone that far when it comes to education."
He also expressed his gratitude and happiness for the inclusion of ISL in the NEP 2020 stating, " The government recognized the issue and included ISL in the NEP 2020, it is a huge step for all of us and raises a ray of hope in our eyes that there is a better future for the deaf community.
Petition to include ISL in India's Official Languages
The NAD put forward an official petition to the Home Ministry to include ISL in India's official Languages list.
"India has 22 official languages, and we want that Indian Sign Language becomes the 23rd official language of the country. A large population is dependent on it, and its importance should be highlighted." Mr. Narayanan said.
The NAD made a request in 2019 and got a reply from the Home Minister stating the procedure on how to proceed with the demand.
Mr. Narayanan stated that the NAD is in talks with the Home Minister to go forward with the demand and wishes to get the permission granted soon.
"I have two kids and me and my wife, taught both of them sign language as their first language, like their mother tongue. They are now fluent in sign language and understands the importance of it, they both can hear and speak, there is no problem with that. But the fact that they understand and advocate the importance of sign language is tremendous and makes me proud. Sooner the hearing people realize the importance of the language and stand up for it with us, the better world it would be for us. We just want to make people understand that sign language is not a foreign concept, it is needed and important just like the other languages because it is all we have." Mr. Narayanan said while talking to The Wonk.
The problem with 'What I eat in a day' videos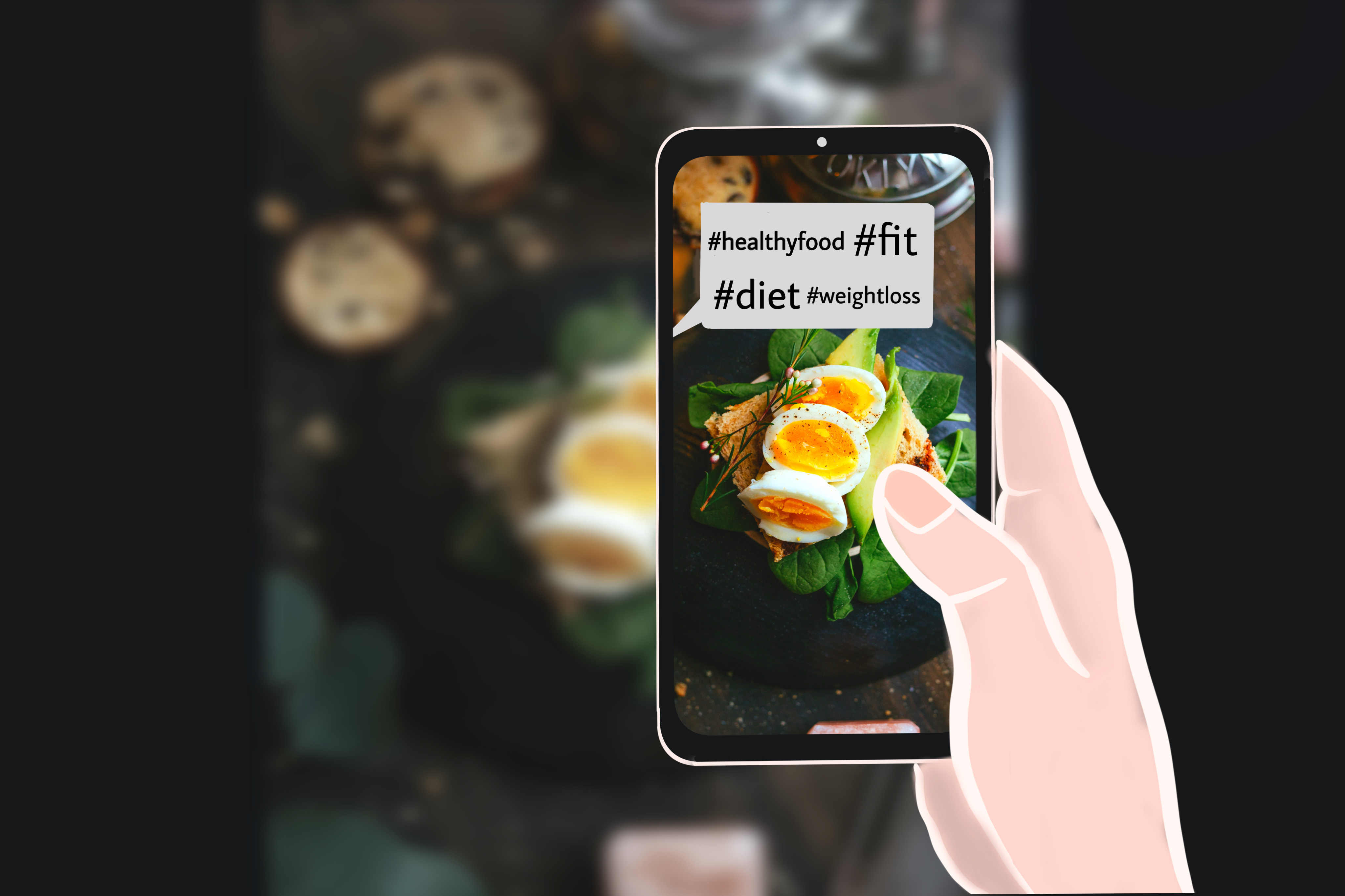 Exploring the harmful side of 'what I eat in a day' videos, with the pertinent question being – Is this content really healthy?
Let me start by asking a very simple question to you – What's 'what I eat in a day' videos for you? Let me guess – 'Doodh chodh do, dahi chodh do, ghee chodh do, atta chodh do, just don't eat anything' – at least, these videos on the face perpetuate this very idea of starving yourself to death if in any case, you want the so-called healthy, attractive or slim body. Right?
But you know what scares me the most – the idea that following a particular diet plan that just worked for a specific person will work for everyone on the planet. Honestly speaking, these trends in a sense are a bit problematic, why? Because most of us are now following a sedentary lifestyle with the lowest levels of physical activity, and watching these videos will give us the idea that following the same meal plan might help us achieve similar outcomes.
With every thumbs-up and thumbs-down on our screen, there's one thing common with these 'what I eat in a day' videos, and that's their thumbnails. Almost every time, I come across these videos online, the image of an extremely delicious-looking salad appears, but right next to it, there mostly appears an image of a woman wearing either a sports bra or a swimsuit making it just obvious that by eating this specific meal plan, you too are going to attain the same body structure.
Don't you think that meal plans are getting shared too much nowadays? Nonetheless, this craze of 'what I eat in a day' videos is hitting an all-time high in terms of its viewer tally.  However, some scroll down after watching these pseudo-professional nutrition tips without thinking of it much, but some on the other are obsessed with these videos and often fall for such diet plans which is alarming.
It is unquestionably true that today's generation is easily persuadable and which is why this leading 'what I eat in a day' content by many influencers and celebrities has increased the concerns of many health experts and nutritionists about its dangers as they believe that these videos made on misleading and incorrect information may encourage disordered eating which can lead to unfavourable outcomes. 
"I have seen a lot of celebrities, social media influencers and quacks post about such trends to engage their audience and influence them. Honestly, it's a wrong practice and misguides everyone. A large number of the young population receive inspiration from these videos which often leads to crash dieting and adverse health outcomes. Frankly speaking, there is no fixed meal or food that needs to be taken throughout the day, it keeps on changing and ultimately variety is needed. There has to be sustainability," said Margi Mankad, a Nutritionist based in Pune.
Most important! Differentiate between an Influencer & an Expert
"Just like brushing your teeth doesn't make you a dentist. Similarly, losing weight or having a healthy lifestyle does not make you a Nutritionist. This might sound weird, but it's true. Viewers need to understand that these meal plan videos will not only mislead them but will also not provide them with the benefits they are looking for. It's like blind leading the blind," said Aesha Mehta, Health Coach at GOQii technologies and Research assistant at Lilavati Hospital, Mumbai.
You will be misguided from your intention if you gain knowledge from unprofessional nutrition guidance. It is, therefore, important and necessary to have legitimate solid advice promoted by professionals as diet plans need to involve the right nutrition content and direction.
"What if a doctor prescribes a wrong medication to the patient? The patient will of course suffer and will have adverse health outcomes. Similar is the case with 'food'," Mankad said. "Incorrect practices may lead a person towards extreme weight-loss, being deficient in essential vitamins and minerals, and will ultimately decrease their quality of life."
Remember! Every 'body' is different, 'genes' have a role to play
It is important to note that these 'what I eat in a day' videos simply put out the message that following the same meal plan may lead any person to lose weight and can help them obtain the same physical appearance as that of the influencer. But the catch here is that these influencers or quacks not just conveniently forget about proper nutrition required by a human body but also discards the role of genetics in determining a person's weight loss journey.
"Sorry to burst your bubble, but weight loss also relies on genetics. Metabolism, presence of any hereditary or non-hereditary disease, family history, many such characteristics define a person's body weight and external appearance," said Vaidehi Apte, a food safety enthusiast and a postgraduate in Food Science from London Metropolitan University (UK).
 "It's good that celebrities and media influencers today are promoting health. But they should only be vocal about a healthy lifestyle, not a particular diet which is often showcased in 'what I eat in a day' videos." Further adding, she said, "It's high time that people should stop comparing themselves with a person who has a completely different body type and this is the very reason why one-on-one consultation from a professional is mandatory before experimenting with our beautiful bodies."
A complete deficiency of Body Positivity!
It is no secret that these 'what I eat in a day' videos are mostly posted by the influencers who possess the so-called 'standard or attractive body' which automatically makes the viewers compare themselves with those thin and small body sizes visible in the visuals.
Hardi Trivedi, a professional in Nutrition and Dietetics said, "These videos often portray the fact that the ultimate achievement of a healthy body is being thin. Most people believe that since their favourite influencer or a particular celebrity is following a certain diet, they can do it too and obtain similar results. But that's not the case. She also said, "In this whole process of looking attractive, we are losing ourselves and have stopped appreciating who we actually are."
Not just the viewers! It affects the creators too
Negative feedback and comments are a part of social media and therefore, sometimes it can relatively act toxic as well. Some people look at things with different glasses which can lead to negativity for some. The same is the case for social media.
"Non-stop negative feedback and comments about the creator's appearance, body or any personal aspect can lead to a drop in confidence. This can even make them become the victims of suicidal thoughts and severe depression," Trivedi added.
It is sometimes possible that instead of gaining likes, comments and praises for the content shared on social media platforms, the creator might even get trolled which can further hamper the mental health of the creator itself affecting their confidence leading them to depression, anxiety, disturbed mental health.
Therefore, various health experts and nutritionists warn against such social media trends as the visuals present in the videos often mislead people. It is not possible to end this trend at once, but proper knowledge and awareness of facts may help us cope with this catfishing.