Veritas Numquam Perit – Or maybe it does!!!
Pop culture has always been a big head turner and one of the many few things that transcend beyond territorial and cultural boundaries. The attention further intensifies manifold when an ugly spat turns into a serious but binge-worthy courtroom drama. Be it the RDJ on drugs charges, Sean Penn for domestic assault against his wife, or Emma Roberts for domestic abuse, everybody around the world was glued to their tv screens, ruffling through the legal articles just to ascertain their stand on the whole matter. The newest hot-potato was the $50 million defamation suit filed by the Pirates of the Caribbean fame actor Johnny Depp against his ex-wife only to be served with a counter suit from the latter for $100 million.
The news spread like wildfire particularly as Depp had already lost the libel case against a British tabloid The Sun, in Britain, that referred to the actor as a 'wife-beater' in 2020. The consequences of which, were immense. The actor was thrown out of his signature franchise "Pirates of the Caribbean" courtesy to the Walt Disney Studios. Depp further also had to wash his hands from exuberant endorsements. The life of the 58-year-old role turned upside down and rightfully so. It was only in 2022 that the resurrection of Johnny Depp happened after winning the case and his fandom absolutely plummeted post his victory against 'Aquaman actor Amber Heard in the defamation suit.
So, a series of questions look for their loci in the global mainframe. What went right or wrong for either of the parties from 2020 to 2022? How did the universal opinion unanimously align with the decision of the Jury in Fairfax County Court in Virginia? Is Amber Heard really a vulture that the world believes she is or was she just not smart enough to project her views as articulately as Depp did, or is it the legal team to be blamed for? Why did Johnny Depp lose his libel suit in the UK but won in the US? And most importantly, as. both the parties are well-known, renowned celebrities who enjoy a global fan-following, was televising the case which involves plenty of greys, enough for the social, print, and digital media to influence, instigate and vilify the opinion of lay-men, a wise decision?
The Trajectory – 2020-2022
The Divorce
The two actors married each other in 2015 after living together since 2012. However, the couple separated 15 months later and Heard filed for divorce on 23rd May 2016. It was only on 27th May 2016 when the divorce proceedings got turned into a media spectacle as Heard made her way into the California state Court with bruises on her face, submitting a plea before the court seeking a restraining order against Depp. Heard submitted that Johnny Depp has had a history of being extremely violent and that living with him would be akin to putting herself through an unparalleled dread of being terrorized, both physically and emotionally. She also contended that there have been various episodes of domestic violence, a few of them being extremely aggravated and life-threatening.
Relying on the testimonies of Amber Heard, the California state court issued a Temporary Restraining Order against Johnny Depp and also disposed of an order requiring Depp to attend 52 weeks of anger management courses. As is the case of Civil Restraining Orders, the party against whom the order is being issued need not appear before the court during the Restraining Orders proceedings. The same happened with Depp, although subsequent hearing dates were set for Depp to be able to present his side. However, those dates never saw the light of the day as the couple reached an agreement on 16th August 2016. One of the terms of the agreement entailed that the restraining orders would be 'dismissed with prejudice' elucidating that the case is settled once and for all and couldn't be brought back to the court. Furthermore, in absence of a pre-nuptial agreement between the two, Depp paid $7 million which she pledged to charity, as a part of their divorce settlement.
The Libel Suit – 2018
An article dated 27th April 2018 published in a British tabloid 'The Sun' written by Dan Wotton, highlighted that the famous 'Harry Potter' book-writer J.K. Rowling is subject to huge backlash and uproar from the "#Metoo" community against her for being fine the production company signing Johnny Depp for the then-upcoming movie "Fantastic Beasts: The Crimes of Grindelwald' in 2018. The article vehemently questioned Depp's casting ahead of domestic accusations against the very actor. The article furthermore referred the Depp as a wife-beater, assaulted, etc. based on the California State Court Proceedings.
The article's stringent remarks were directed at Depp; the actor consequently sued the magazine for libel in June 2018. However, the High Court (Queen's Bench Division) while presiding over the matter, decided that the remarks published by the magazine were substantially true. Furthermore, the Court also found that a great majority of alleged assaults on Amber by Johnny were proved to the civil standard. The court also observed that Heard's allegations against Depp have had a negative effect on her career as an actor and activist, taking Depp's influence in the industry and global fan following into consideration. The Court also opined that certain excerpts of assaults were a reflection of Depp's dominant 'monster side' character which inherently was psycho-symptomatic in nature. Furthermore, the court also discarded a major chunk of Depp's evidence which rested upon Heard being a gold-digger and therefore fabricating emails, and text messages to build up a dossier to be later used as an insurance policy. However, the Court drew observation of Heard's infamous 'pledge' of donating $7 million to charity and called it an act contravent to that of a gold-digger.
The Libel Suit – 2019
Post winning the libel suit in 2018, Amber Heard emerged as a flag-bearer of the #METOO movement and was appreciated and encouraged by society, especially women victims of domestic abuse and sexual assault. In an embodiment of a new image as a 'feminist activist' and an ambassador of women's rights at the American Civil Liberties Union, Heard wrote an opinion piece in 2018 for the Washington Post. The actor, drawing attention to the #MeToo movement, highlighted that 'women have always confronted men who are buoyed by social, economic and cultural power'. She further spoke about her own personal instances as to how she was abused from an early age and the latest infamous abuse within marital bonds.
The article was vehemently titled – "I spoke up against sexual violence- and faced our culture's wrath. That has to Change." Objecting to the article which was conveniently directed at Depp, the actor sued Heard for libel in March in 2019 for $50 Million. The suit was filed just to be reckoned with a counter-suit for 100$ Million by Heard. The case was listed on the docket at Virginia county where the Washington Post printing press operates.
The proceedings were televised and the globe was glued to their tv screens, and mobile phones just to have a visual input of two well-known celebrities having it at each other for the world to treat it as a weekend binger and nothing else. Everything was photographed, all of it was for the world to comment upon. From making an entrance to the screams of "Johnny, Johnny, Johnny' to getting out and signing autographs, Depp was already a victor. Amber, on the other hand, was subject to memes made out of her testimonies to get huge backlash from varied social media accounts. It would not be wrong to say that trial was unidirectional from the very start. The overwhelming support for Depp outgrew the public mocking of Heard. Nonetheless, Johnny Depp was awarded damages worth $15 million while Heard also got compensatory damages worth of $2 million.
But the question here arises, are the vilifying and disturbing memes and round-the-clock media trials enough to hamper the course of Justice and Law? If yes, then how can a layperson trust the judiciary with its independent and uninfluenced nature intact? And if not, then how did Johnny Depp win the libel suit here in the US but not in the UK?
Why Depp lose in the UK but won in the US
While both the countries endorse the spirit of free speech and expression, the US is a bit more liberal in preserving that sentiment. Furthermore, the legal proceedings of the cases related to defamation are vastly different in both countries. A major one being, that in the UK the burden of proof lies with the defendant whilst in the US, it lies with the complainant. Hence, it naturally makes it easier for the person in the US to be dominant in proceedings and cross-examination than in the UK wherein the person on the dock is just at the mercy of the questions posed by the complainant.
Furthermore, in the UK, the plaintiff just has to show that false and defamatory statements were made but in the US, the plaintiff also has to prove an added element of actual malice. Hence, as opposed to But, the most important distinguishing factor between the two was the fact that in the UK, there was a single judge as opposed to a jury in the US. As a result, it was easier to convince a jury who were subject to access media debates and even stayed with their family at their domestic homes during the course of trial and inadvertently indulged in discussions about the case, which ideally a jury is not supposed to.
The legal team of Johnny Depp is equally to be appreciated for their strategy. They used a very common but efficient defense strategy known as 'DARVO' (Deny, Attack and Reverse Victim and Offender) which conveniently turned Depp into a victim and Heard the abuser by absolutely steering away the suit matter from defamation to a case of Domestic abuse and violence. Keeping a women attorney to lead the cross of Amber Heard further aided Depp's defense. Consequently, social media was influenced. The famous #justiceforjohnnydepp hashtag received 19 billion views on Tik Tok and trended for weeks on Twitter, which drew more public attention to the trial. The polls suggested that people were more interested in the courtroom drama than the ongoing war in Ukraine or the matter of revising Abortion laws resting before the Supreme Court.
Conclusion
The transparency of courts is a big debate that time and again resurfaces itself for various eminent reasons. The idea was to make it accessible to the general public so that the public can get acquainted with the judicial system and befriend it for their cause. At the same time, it was to be made accountable for the system to entrust it and rectify the shortcomings if any. However, in the present case, the transparency has only backfired. It caused more headaches than it cured and this attracts the question of televising cases based on merits and parties involved. However, censoring televised court proceedings can hurt 'equality' sentiment; the very spine of any judicial system. Nevertheless, the judicial system needs to revisit the televising protocols when it comes to high-profile cases, as televising only seems to hurt the process of law rather than making it smooth.
India's Contribution to Post-Conflict States' Development and Peacebuilding Support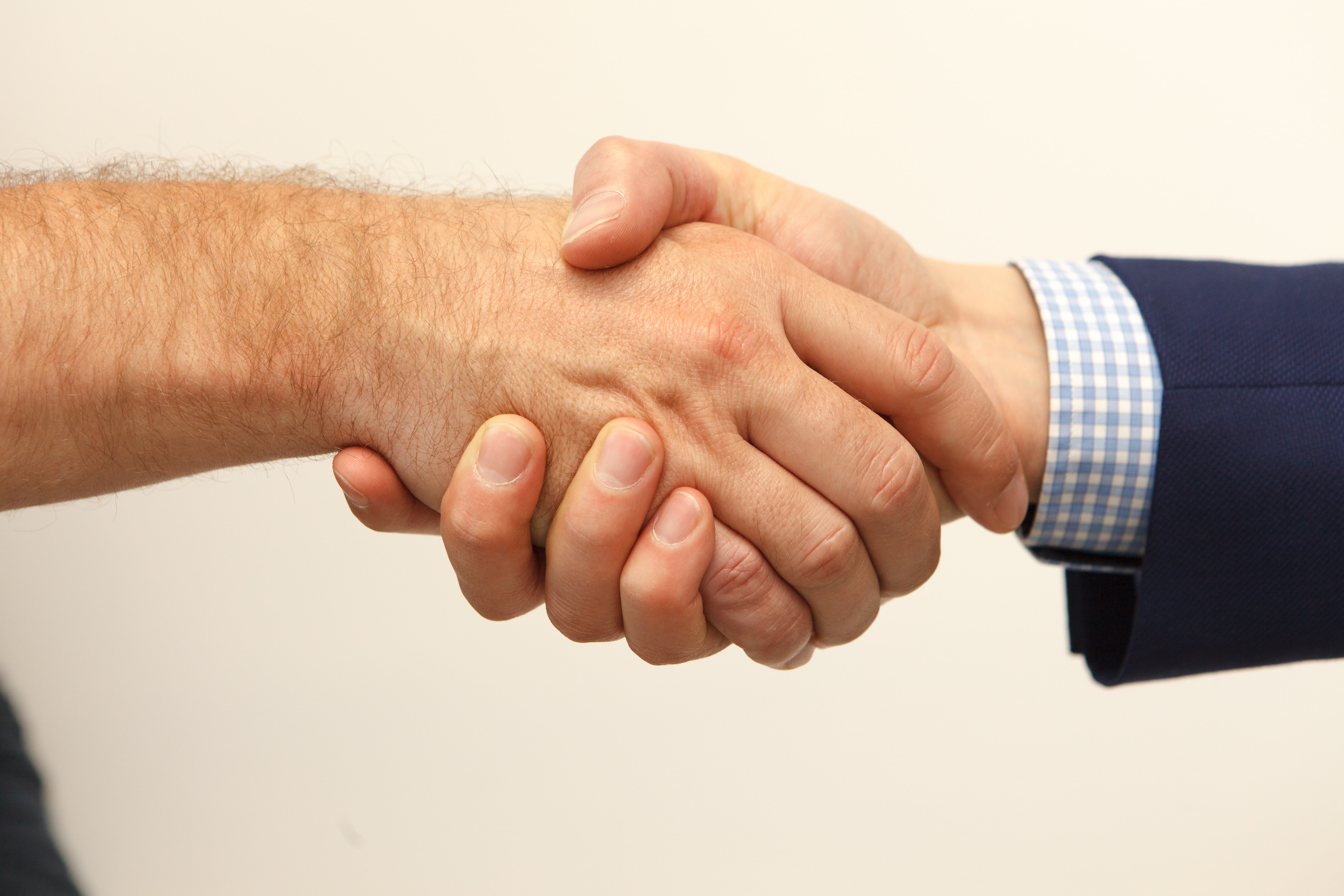 India's commitment to giving economic assistance to developing countries returns to its formation as an independent sovereign state in 1947. Despite its great struggle for growth after centuries of colonial control, India laid aside part of its scant resources to assist other developing countries. Regarding motivation, guiding principles, and methodology, India's approach to offering development and peacebuilding aid differs significantly from that of the DAC nations.
The primary motivation for India to participate in development assistance is an emotional and ideological desire to exhibit solidarity with other developing nations. The economic factor of access to the market for Indian products and natural resources for its expanding industrial sector became the additional impetus in the altered geopolitical and geo economic setting in the globalized globe. India needs a distinct support category for peace building since it rejects the concept. 
India's Humanitarian Assistance
The peculiarity of India as a provider of development aid is that it primarily benefited from support from Western nations and multilateral organizations. India, despite its problems, donated part of its limited resources to help other developing countries that had suffered from similar colonial exploitation and oppression. It provided development assistance to demonstrate its emotional and ideological unity with other poor nations. It had paid off handsomely since India could take the lead among developing countries and use moral influence to affect world politics during the Cold War. Its experiences influence the guiding ideas and methodologies for its development aid as a developing nation. 
With its recent economic growth and aim to lead the area, India has become more prominent in disaster assistance. While India has had significant success in achieving its goal of being the "first responder" in the region, it can further benefit from the goodwill generated by its aid: 
Improving internal procedures and increasing coordination with state governments, civil society, and other government branches; and 

eschewing a primarily bilateral approach and coordinating more through regional mechanisms or partnerships. Internally, increased collaboration between its numerous ministries, state governments, the media, and civil society would enable streamlining of operations.
India and Development Assistance 
India has been helping developing nations since its independence in 1947; referring to it as a new player in the world development scene needs to be more accurate. Despite facing development issues, India committed a portion of its limited resources to aid other emerging nations. It chose to share its knowledge and skills in development as an emotional and conceptual act of solidarity with other developing countries. India's initial development assistance was primarily offered through grants, multiyear loans, and technical help to its neighbors, including Nepal, Burma, and Afghanistan. For instance, in the 1950s, India gave "loans of almost 200 million rupees to Myanmar and 100 million rupees to Nepal."
India realized that a significant barrier to economic progress was a need for more skilled labor. India, therefore, prioritized enhancing the capabilities of other developing nations by providing financial aid for training programs and scholarships for higher education. For instance, India offered scholarships to students from Asian and African countries in 1949. Since then, India has contributed significantly to global development through scholarships and educational exchange. In addition to bilateral assistance for development between 1947 and 1964, India provided support through the multilateral Colombo Plan for Economic Development and Cooperation in South and Southeast Asia (Colombo Plan), which was established in 1950, and the Special Commonwealth Assistance for Africa Program (SCAAP), which was established in 1960. Moreover, it began funding the United Nations Development Program.
India's Increasing Participation in Humanitarian Aid
India's post-conflict contributions are mainly concentrated in three areas: the conflict and post-conflict period, natural disasters like earthquakes, floods, and tsunamis, as well as the aid for COVID-19. India has donated humanitarian help to Ukraine during the conflict, including provisions for children and medical treatment. India also offered assistance to Fiji after storm Yasa devastated the island. The nation has shown greater responsibility in aiding other countries experiencing crises.
India needed to distinguish between support for peace building and development, in contrast to the DAC (Development Assistance Committee) nations. The DAC nations concentrated on closing the "governance gap," particularly in post-conflict states, while India continued to offer support to reduce "capacity gaps." Geo-economic considerations have significantly impacted its development and peacebuilding assistance more than political and ideological considerations since its internal economic reforms and a turn towards the neoliberal policy paradigm in the 1990s. Its development aid shifted towards being more commercially focused with "tied credit."
Since the turn of the century, India has developed into a substantial source of development assistance, even though a sizable portion of its population remains in poverty. It is now part of the non-DAC group of countries, which collectively account for roughly 12 percent of overall aid. According to the International Committee for Red Cross (ICRC), in 2014, India's development assistance climbed from Rs. 134 million in 1990–1991 to Rs. 1.2 billion in 2012–2013. From Exim Bank's Line of Credits, it has expanded to Rs. 6.7 billion as of 2018–19 in grants, loans, and interest rate subsidies (LOCs). 
Principles for Help in Peace building and Development
The formation of India's guiding philosophy for its development and peacebuilding assistance was also affected by its emotional and ideological approach to dealing with underdeveloped nations. India's approach to development and peace building assistance has been influenced by a set of normative and operational principles markedly different from that of the DAC countries. India chose the phrase "development partnership" over "development assistance" or "development cooperation" in the era of globalization. India decided to refer to its connection as a development partnership rather than a donor-recipient one to highlight the egalitarian culture of involvement. Although the guiding concepts are not specified in one text, these are reflected in its administration of development assistance to developing nations.
Conclusion 
The distinctive concepts, techniques, and modalities of India's approach to development and peace building assistance draw attention worldwide. The DAC and non-DRC nations, including India, are working on parallel tracks to provide development and peacebuilding aid because they are wary of one another. It would be advantageous to see the differences as complements to meet the global concerns rather than seeing India's approach to providing development and peacebuilding aid as a challenge to the DCA's established frameworks. Instead of carrying on customary techniques of superimposing the economic and governance models of mature and high-income donors of DAC nations, they should draw some lessons from India's experiences of performing peace building and providing development assistance. 
India has demonstrated a different approach to promoting world peace and offering development aid. The benefit to underdeveloped nations is that they now have another source of assistance for development and peacekeeping. Instead of attempting to achieve consistency, the diversity in the field of development and peacebuilding support in the post-conflict states should be acknowledged.