In today's fast evolving, dynamic and economically competitive world, it is a proven fact that mutual cooperation and friendly relations with neighbouring countries is a prerequisite for fostering growth and development. With this thought in mind, India too has maintained a healthy geo-political balance in the Indian Ocean Region (IOR). India's vision of Security and Growth for All in the Region (SAGAR) is in line with ensuring a stable and friendly neighbourhood, capable of handling all contingencies ranging from man-made to natural disasters. 
Among the various friendly neighbours of India, Maldives is one that has been an area of immense cooperation and mutual interest. And while the past few years have seen a see-saw in relations, India's steady and sustained efforts in providing economic, medical and military assistance to Maldives in the past decade and especially during the COVID pandemic are worthy of discussion. 
"India has always been the Maldives' closest ally and trusted neighbour, extending constant and consistent support to the people of Maldives on all fronts." 
– statement by Maldives government
The previous Maldivian government under President Abdulla Yameen (who since his presidential tenure has been fighting allegations for bribes and money laundering) was heavily tilted towards China. However, China's Sri Lankan debt trap and the increased presence of Chinese submarines in Maldivian waters created fear, alertness and disquiet in Maldives, leading them to look towards other regional powers like India, for partnership and investment. After President Ibrahim Mohamed Solih assumed office in November 2018, Maldives has shown immense goodwill and keen interest in cooperating with India in several areas of joint efforts. 
Maldives and India's shared past goes long back – Be it India's pro-active approach to defeating a coup attempt on the Maldivian government in 1988, or establishing medical complex and academic institutes in 1995/96, or their assistance and efforts during the 2004 Tsunami crisis, 2014 Male water crisis or even the very recent Covid-19 pandemic – none of these have gone unnoticed. India's timely health and humanitarian assistance in the form of visits by teams of doctors and specialists to assist Maldives in Covid-19 preparedness, donations of vaccines and essential medicines, food aid etc have garnered lot of respect and appreciation for India and her military forces. Amidst the Covid pandemic, India also extended an urgent financial assistance of $250 million (soft loan) to Maldives along with series of economic and financial initiatives, to revive Maldivian economy and provide budgetary cushion to their dwindling revenues which are primarily driven by tourism. 
There have been additional developmental projects like – the $500 million Greater Male Connectivity Project (GMCP), which will connect Male with three neighbouring islands by construction of a bridge and causeway link spanning 6.7 km; the creation of an air bubble with Maldives to facilitate movement of people from both sides for employment, tourism and medical emergencies; the direct cargo ferry service between the two nations to enhance sea connectivity, provide predictability in supplies and reduce logistics cost for India-Maldives trade – which would boost tourism and therefore the economy of Maldives. Both countries have recently also signed a $50 million Line of Credit (LoC) agreement and an agreement to develop Maldives National Defence Force Coast Guard to boost maritime and disaster relief capabilities of the nation and enhance regional maritime security, combat terrorism and control illegal activities on sea. 
The new momentum in high-level exchanges and diplomatic visits including Maldives Defence minister's recent six-day visit to India, leave no question on the importance that both countries place on this relationship. The cultural-educational exchanges, developing and grooming of Maldivian cricket and cricketers, cooperating in the field of energy efficiency and renewable energy, conducting joint-workshops with religious scholars of Maldives and liaising on various issues like hydrography, customs capacity building, disaster management, health etc – all these initiatives under India's 'Neighbourhood First' policy have strengthened maritime ties and long-standing friendship between the two nations. 
With shared ethnic and religious ties, over time both India and Maldives have been able to foster a relationship that is motivated by common goals of economic growth and progress. However, this deepening in relation has also attracted negative propaganda by other nations who have been trying to force their presence in the Indian Ocean Region (IOR). With the support of various individuals with vested interests these nations have been spreading online campaigns against India and Maldives. Although such campaigns will not discourage the strengthening relationship between the two countries but yes, it might delay development in Maldives. 
"The Government firmly believes that these views are not the sentiments of the general public, but rather that of a small group of individuals with the objective of tarnishing the country's long-standing cordial ties with India…The cooperation and support provided by the Government of India, specifically on issues of maritime security, is aimed at strengthening the strategic partnership between the two countries and to ensure the safety and stability of the Indian Ocean region"
– Maldivian Foreign Ministry statement about the online anti-India campaign 
As maritime nations of IOR which are barely 70 nautical miles apart and which share historical, cultures and linguistic ties, the relations between India and Maldives calls for joint constructive efforts. With close understanding and cooperation not only will there be development for both nations but this will also ensure prosperity and peace amongst all littorals in the region. So what better time than now to ensure this, when the world is recovering from the devastating pandemic and every nation is looking for honest, supportive and true partnerships. 
COVID-19 – A Disaster Management baggage or A National Security Concern?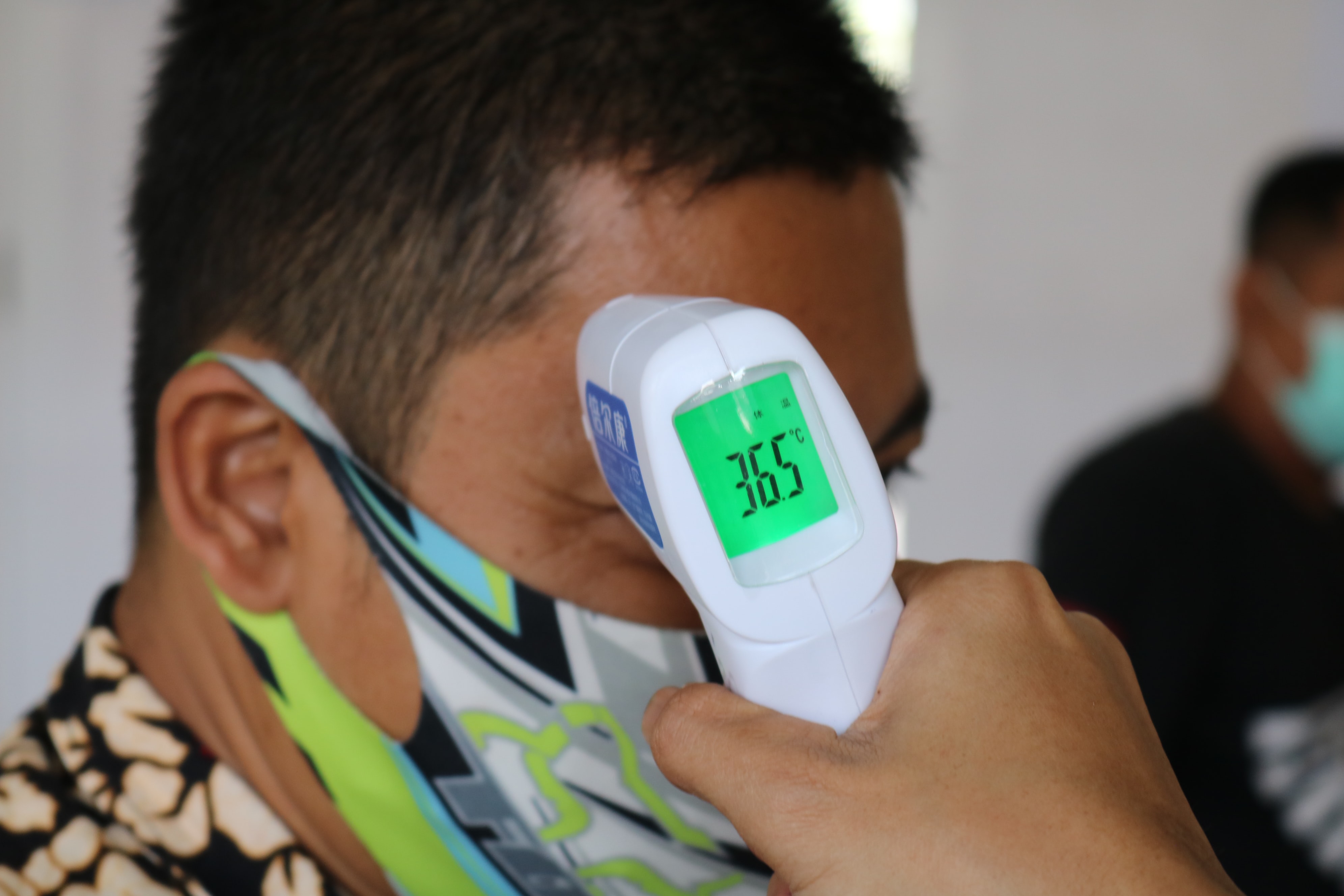 As COVID-19 cases start to intensify again after a short and peaceful interlude, the viral disease again stresses the issue that whether the disease is just a mere health emergency confided to its medical liabilities, or is it a National Security concern at large as it ostensibly affects the decisive decade i.e., 2020-2030. The Covid outbreak has conveniently presented an opportunity to reconsider the current emergency and disaster-response authorities. Not only has the disease threatened the well-being of the nation and its population but also has diverted the attention and resources of the government away from other national security threats. Hence, it is necessary for a country like India to explore and amend the old statutory framework that simply negates the healthcare challenges as national security threats. Furthermore, the geographical challenges which India anticipates with respect to China in terms of war increases manifold ever since the controversy regarding Covid-virus being synthesized in Wuhan's lab has surfaced. The controversy did not gain major traction with WHO and other global authorities brushing it away by calling it a baseless narrative. However, if at all there is a possibility of the virus being intentionally homegrown or domestically synthesized, India should put its guards up against a major biological war.
Global Perspective
It was on March 13, 2020, when President Donald Trump invoked the National Emergency Act and the Stafford Act in response to the novel coronavirus. It was the first time that a leader of a State equated a Health crisis to a National Emergency. Needless to say, the risks of Covid were exceedingly high and the casualties caused were also unparalleled. Therefore, as the well-being of the nation was threatened and the attention and resources of the government were diverted into one single crisis as opposed to other major risks, calling it a National Security concern is simply textbook-accurate. However, the current US Federal Law is rusted when it comes to dealing with high-risk virus outbreaks that have catastrophic consequences. While it acknowledges that disease outbreaks as potential threats to national security, the orientation however is statutorily limited in preparation and prevention but has absolutely no strategical way out once the disease spreads domestically. The organization of emergency response in Federal Law presently is unilateral as opposed to the disease in hand which is rather multi-lateral.
Covid-19 has not yet perished and it is highly unlikely that it is the last one of its kind. Future diseases with more serious casualties are likely to occur again as also attested by Bill Gates in one of his Ted Talks Speeches. Hence it is necessary that disaster response and national security should not be branched into two separate paradigms by the policymakers and must be conjoined into one. Acknowledging public health crisis naturally constitutes national security and is, therefore, an important conceptual step. Hence as for the US, the Federal Law must fill up the gaps that Covid-19 has thrown a spotlight on. For instance, invoking National Emergency Act was surely a brilliant move but it lacked execution. It was not exactly Congress but the law, in general, that was weak. The nature of the said statute is such that the Federal structure takes a back seat when the provision is invoked and consequently the states are left with a very large leadership vacuum which is an absolute necessity in response to such a crisis., As a result, President Donald Trump and his cabinet were widely criticized for this move as the underlying statutory framework limits the federal government's involvement in disaster response.
On the other hand, New Zealand under the able leadership of Prime Minister Jacinda Adern garnered lavish global praise for controlling the Covid-19 pandemic exceedingly well. While, thinkers and authorities like Thomas J. Bollyky, director of the Global Health program at the Council on Foreign Relations believe that the nation has an advantage of a relatively isolated location which invariably means that the country has far fewer visitors from China or other infected areas. In addition, the director also contended that the country is also small and rich with a population widely spread out, and therefore, the success of Kiwis cannot be replicated in a populous country like the US. However, the arguments appear to be mere evasive assumptions, and credit to New Zealand's administration must be given on all accounts, especially for taking immediate cognizance of the disease, unlike President Donald Trump who completely trivialized the issue when it first surfaced.
India's imminent need to take cognizance of Bio-Warfare
With a strong sense of 'We are in this together' echoing around the world, there has been a fair share of blame game amongst the countries as well. While the infamous 'virus escaped from Wuhan Institute of Virology' remains at the top of the 'it's your fault' pyramid, the US remains second. And it's China that has blamed the US Army for bringing the Virus to their country. Chinese diplomacy has simply rested its argument on the fact that the virus was engineered in the US and was deliberately sent to China to halt the country's progress. The blame game will continue to exist suiting to different political spheres of distinct nations. However, it is imperative for India to consider, collocate and confidently approach the possibility of bioterrorism.
Indian military at large is not as technologically advanced as the militaries of China and the US. Although training programs concerning chemical, biological, radiological, and nuclear attacks, the programs are on the back burner stewing in their own resourceless gravy. Furthermore, the country has a wide population with health facilities already taking a knee due to this pandemic. Thus, the possibility of a bio-warfare happening is indicative of India already sitting on a virus time-bomb. Japan has already taken cognizance of the matter and has started building its response against a bio-terror attack. For the first time, the country has imported five types of live viruses – Ebola, Marburg, Lass, Crimean-Congo, and South American viruses to study detection and precaution measures. Something, which India does not actively intend to do.
Another reason why India must not dismiss the possibility of a bio-war attack in the near future is simply the rise in the number of Bio-genetics labs in the US, China, and other states. While Iran and North Korea are believed to possess chemical weapons, countries like the US, Europe, Russia, and Australia also have around 50 functioning or under-construction security labs solely for the study of dangerous pathogens and churn out efficient results for their respective countries. In addition, virus sensors are largely ineffective and hence it becomes increasingly easy for a terrorist to simply ferry a contagion to other countries. The said virus can be mixed with powders, and aerosol sprays or can be infected through main, envelopes, or newspapers.
Chemical weapons were recently used in Afghanistan where people were seen suffering from blisters, severe anxiety, etc. Pertinent to mention, China endorsing and recognizing the recent Taliban takeover in Afghanistan and the nation experiencing biochemical attack episodes projects a highly probable image of the former vehemently supplying the latter with weapons and armory. Therefore India, on all accounts, must not be an ostrich for biochemical or genetic warfare in the coming future. While the United Nations explicitly bans the use of chemical weapons, the regulations are only bound to the member countries and thus can easily be used by an adversary. Quoting the former Chief of the Army Staff, General Bipin Rawat, a country like India must be prepared for all kinds of threat.