On December 1, 2022, the Reserve Bank of India (RBI) will begin the first retail digital rupee (e₹-R) pilot.
Here are some necessary details concerning the pilot program for the digital rupee (e₹-R), as stated in the RBI news release dated November 29, 2022:
The closed user group (CUG) consists of participating customers and retailers and would cover several specific sites in the trial.
A digital token that stands in for legal cash would be the e-Rupee. Similar to how coins and paper money are currently issued, it would be published in the same denominations. Through intermediaries, namely banks, it would be distributed.
Users can conduct transactions with e₹-R using a digital wallet provided by the participating banks and kept on mobile phones or other devices.
P2P (person-to-person) and P2M (person-to-merchant) transactions are both possible (P2M). QR codes are used to make payments to merchants at their physical locations.
Trust, safety, and finality of the settlement are three characteristics of physical money that the e₹-R would give.
It can be converted into other forms of currency, such as bank deposits, but it will not accrue any interest, much like cash.
During the pilot, there was real-time testing of the digital rupees' generation, distribution, and retail use. Other facets and applications of the e-R token and architecture will be tested in additional pilots based on the lessons acquired from this one.
Selected banks for the digital rupee
Eight banks have been chosen to participate in this pilot project in stages. Four banks—the State Bank of India, ICICI Bank, Yes Bank, and IDFC First Bank—will start the first phase in four locations throughout the nation. Four other institutions will eventually join this project, including the Bank of Baroda, Union Bank of India, HDFC Bank, and Kotak Mahindra Bank.
Selected cities
The pilot would initially focus on four cities—Mumbai, New Delhi, Bengaluru, and Bhubaneswar—and later expand to include Ahmedabad, Gangtok, Guwahati, Hyderabad, Indore, Kochi, Lucknow, Patna, and Shimla. The pilot's scope may gradually expand if more banks, users, or locations are required.
What is the digital rupee?
According to the concept note, the Reserve Bank of India's official form of money is the Central Bank Digital Currency (CBDC). The regulatory body declared that the CBDC, also known as the Digital Rupee or e-Rupee, issued by the RBI, is interchangeable one-to-one at par with fiat money and is equivalent to a sovereign currency.
Characteristics of the Digital Rupee
1) According to their monetary policies, central banks can issue the sovereign currency CBDC.
2) It is shown as a liability on the central bank's balance sheet.
3) It must be acknowledged as a reliable payment method, legal tender, and safe storage of funds by all private persons, commercial enterprises, and governmental organizations.
4) Cash and funds from commercial banks are freely convertible into CBDC.
5) Since CBDC is a fungible legal tender, owners do not require a bank account.
6) It is predicted that CBDC will lower the issuance and transaction fees cost.
Types of CBDC that will be issued
General purpose or retail (CBDC-R) and wholesale are the two subcategories of central bank digital currency. The RBI report from October 7, 2022, states that "CBDC can be categorized into two main forms, namely general purpose or retail (CBDC-R) and wholesale (CBDC-W)." While wholesale CBDC is intended for restricted access by specific financial institutions, retail CBDC may be used by all, including the private sector, non-financial customers, businesses, and consumers. While retail CBDC is an electronic version of currency primarily intended for retail transactions, wholesale CBDC is designed to settle interbank transfers and related wholesale operations.
"Since retail CBDC is the central bank's direct liability, it is thought that it can give users access to safe money for payments and settlement." Wholesale CBDC can change financial transaction settlement systems, improving efficiency and security. Given their respective potentials, it may be worthwhile to introduce both CBDC-W and CBDC-R, "According to RBI's concept note.
Varieties of CBDC
A "token-based" or "account-based" structure is possible for CBDC.
Based on tokens, CBDC
Like banknotes, a token-based CBDC is a bearer instrument; therefore, whoever has the tokens at any given time is presumed to be the owner.
Account-based CDBC
In contrast, an account-based system would need to keep track of all CBDC holders' transactions and balances and establish the legal owners of any monetary amounts.
The individual receiving a token will confirm that his ownership of the ticket is legitimate in a CBDC based on receipts. In contrast, according to the RBI press release, an intermediary confirms the identity of an account holder in a CBDC based on accounts. Token-based CBDCs are recommended for CBDC-R because they are more similar to actual cash, while account-based CBDCs could be considered for CBDC-W when comparing the qualities of both types of CBDCs.
What Distinctions Exist Between Cryptocurrency and Digital Currency?
Decentralized financial systems, such as cryptocurrencies. Since they were created, cryptocurrencies have avoided the well-established, regulated intermediation and control mechanisms crucial to preserving the integrity and stability of the economic and financial ecosystem.
The spread of cryptocurrency assets "may pose major dangers connected to money laundering and financing terrorism," according to a news statement from the RBI. The continued usage of crypto assets may also pose a danger to the goals of monetary policy since it could result in the development of a parallel economy, which would likely weaken the transmission of monetary policy and the stability of the domestic currency. Additionally, it will harm efforts to enforce foreign currency laws, particularly those aimed at preventing the abuse of capital flow controls.
"Additionally, the creation of CBDC may offer the general public a risk-free virtual currency that will enable them to transact in lawful ways without the dangers associated with private virtual money." Therefore, in addition to shielding the general public from the exceptional level of volatility that some of these virtual digital assets face, it might also satisfy the demand for safe digital currency. Another primary reason for implementing CBDC is to protect the ordinary person's trust in the Indian Rupee in light of the rise of crypto assets, "the regulator added.
According to the RBI, the central bank should provide its citizens with a risk-free central bank digital currency that would provide customers with the same experience as exchanging money in digital form while avoiding any hazards associated with private cryptocurrencies. CBDCs will guarantee consumer protection while delivering the advantages of virtual currencies to the general public by avoiding the detrimental social and economic repercussions of private virtual money.
Classified Documents Probe Involving US President Biden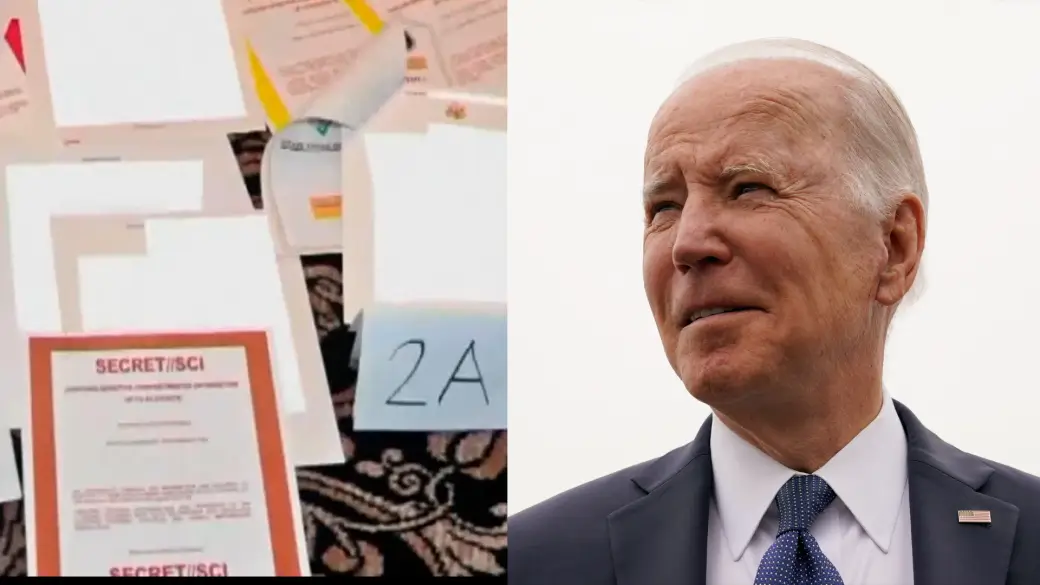 About 20 classified documents from President Joe Biden's vice presidency in the Obama administration were uncovered between November 2022 and January 2023 by the president's lawyers in his former workplace at the Penn Biden Center in Washington, D.C., as well as in his home in Wilmington, Delaware.
Joe Biden episode with Secret Documents
Biden's legal team found the first batch of top-secret documents on November 2, 2022, in a locked closet at the Penn Biden Center. They immediately reported them to the National Archives and Records Administration (NARA), which recovered them the following day. Informational memoranda and intelligence materials regarding the UK, Iran, and Ukraine were included in the secret documents. In cooperation with the Justice Department (DOJ), Biden's lawyers found a second set of papers at Biden's house on December 20. Then, on January 9 and January 12, 2023, they found several other pieces. On January 21, Biden's attorney reported that the Justice Department had found six items in his home that had classification markings during a consensual search the day before, some of which dated back to his time in the Senate. Investigators also took some of Biden's handwritten notes from his time serving as vice president. Robert Hur was assigned as special counsel to look into the "potential illegal removal and retention of classified documents or other records" by Attorney General Merrick Garland on January 12. The House Judiciary Committee launched a second investigation into the materials the following day.
Background of the case
According to CNN, the process of returning Biden's records to NARA started many weeks before his vice presidential term came to an end. Still, it was made more challenging because Biden continued using his vice presidential offices and acquiring more classified records. According to CNN, most of the packing of Biden's possessions and papers was carried out by lower-level staff members, citing "former aides and others with direct knowledge of the process." Despite this, the staff had "clear Presidential Records Act guidelines" and took those guidelines seriously. Kathy Chung, then-executive Biden's assistant, was one of the staff members who helped with the packing. She was reportedly questioned about investigating the secret documents discovered in Biden's private offices. The records that were "not deemed covered by the record requirements to send to the National Archives" were initially kept at a GSA-run temporary storage location close to the White House before being transferred to the Penn Biden Center.
Classified Documents Discovery in Biden's Private Office
The classified documents were discovered by Biden's lawyers in a locked closet in the future president's private Washington office while he was a visiting lecturer at the University of Pennsylvania. The records were turned over to the National Archives the morning after they were discovered when the White House Counsel's office received a notification. According to a source familiar with the situation who spoke to CNN, Biden was unaware the documents were in the office until his lawyers alerted him to their presence. He still needs to learn about the information's content. Federal officeholders must turn over official and classified records upon leaving government employment, as required by law. In contrast to Trump, Biden has not attempted to claim ownership of the documents, impede their transfer, or make ludicrous claims that he had previously declassified them based on unreported private thinking. Smith is looking into Trump to determine if he may have violated the Espionage Act by hoarding classified information and for potential obstruction of justice.
Which factors are similar between the two cases?
It was improper for Trump or Biden to possess any sensitive information. The documents from each administration are meant to be transferred to the legal custody of the U.S. National Archives during a presidential transition period. Removal or retention of classified material is prohibited if done knowingly or willfully. If sensitive information falls into the wrong hands, improper storage and protection could endanger national security.
Biden has stated that he was shocked to hear that he had secret information. While his lawyers have failed to reiterate that claim in court filings, Trump has claimed on social media that he declassified the information without offering any supporting documentation. The classified documents in question were created when Biden served as Vice President under President Barack Obama from 2009 to 2017 and under President Donald Trump from 2017 to 2021.
In the United States, improper management of correctly classified, vitally important material is viewed as a concern, as is overclassification. Once the information has been correctly classified, it must be managed according to the classification's rules, which may include locks, guards, or electronic surveillance countermeasures. For instance, Top Secret material cannot be accessed or discussed outside a secure information facility (SCIF). A SCIF can be a room inside a facility, like the Hart Senate Office Building, where the Senate Select Committee on Intelligence meets, or the building itself, like most of the CIA's headquarters. The present emphasis on classified materials could provide a chance to reassess the classification process and guarantee that material that requires classification is classified. The current focus on classified materials could allow reassessing the classification procedure and ensure that material that needs to be sorted is handled correctly. While I don't intend to draw any comparisons between Trump's behavior and that of Biden or to defend either president's acts, these incidents can be attributed to an entirely flawed classification system.