In India's freedom movement, we all know about the struggle and hardships of Azad Hind Fauj and celebrate its accomplishments. But amid all the history chatter, we all somehow forgot about one of the most crucial events of women empowerment in the early 20th century, i.e., the formation of Rani of Jhansi Regiment of INA.
In July of 1943, under the leadership of Netaji Subhas Chandra Bose, the world saw the establishment of Rani of Jhansi Regiment, one of the all-female regiments in World War II.
Indians in Southeast Asia and the Establishment of the Regiment
In the 19th and 20th centuries, Indian immigrants working for British-owned rubber plantations used to face constant segregation and discrimination and lived a life of poverty and exploitation. Stripped of their self-worth, the motherland became a consoling image for them. Their segregation made them hold their Indian identity close. Away from their home, they still wore Indian clothes, celebrated Indian festivals and passed their history from generation to generation. Indian newspapers and radios carried news from India and a life of degradation fuelled their anti-colonial sentiments, thus making second and third-generation of immigrants, willingly give their lives for a patriotic cause.
Netaji Subhas Chandra Bose truly understood the importance of women and their role in the freedom movement. Germany after its defeat by Russia in 1942, was not in a strategic position to help the Indian freedom movement. So, in 1942 Netaji arrived in Singapore, which was liberated from Britain by the Japanese Army, and took command of both the Indian Independence League (IIL), a political organisation of expatriate Indians, and the INA on July 2. Addressing a crowd in Pandang once he said, 
"This must be a truly revolutionary army… I am appealing also to women… women must be prepared to fight for their freedom and for independence… along with independence they will get their own emancipation."
Just after ten days, he announced the formation of an all-women regiment, i.e., Rani of Jhansi Regiment, under the leadership of Captain (Dr) Lakshmi Sahgal. Young women from Singapore, Indonesia, Malaya and Burma, joined the regiment overlooking any difference of cast, creeds and religions. It is incredible that Indian women, many of whom are illiterate, many of whom are cognizant of their traditional roles in society, should be willing to leave their families and husbands behind and give their lives for the cause of Indian freedom. The fact that the majority of these women had never visited their motherland makes their dedication all the more remarkable. 
Around 170 cadets made up the force's initial core when its training facility was created in Singapore. According to their educational background, the cadets were assigned the ranks of a non-commissioned officer or sepoy (private). Later camps were built in Rangoon and Bangkok and the unit had more than 300 cadets by November 1943.
Training, Service and Dismantling 
The abandonment of traditional feminine reticence, ingrained through centuries of Indian custom, and the merger of military aggression contributed to the formation of a new personality. Military uniforms – shorts, jodhpurs, fitted shirts, and waist belts – exposed the body in an unusual way that may have been embarrassing for some of the girls. A fighting force on the verge of war has no time for vanity. 
So while the loss of their long tresses, a source of pride for all Indian women, must have been excruciating for many, nonetheless, these soldiers quickly adapted to the empowerment their new life provided, as well as the demand for growth it imposed on their character. They were soldiers before they were women in their new roles.
On October 23, 1943, training in Singapore began for the regiment. According to their educational backgrounds, the recruits were assigned to sections and platoons and given the ranks of non-commissioned officers and sepoys. These cadets underwent drills, route marches, and weapons training with rifles, hand grenades, and bayonet charges as part of their military and combat training. Many of the cadets were subsequently selected for advanced training in jungle warfare in Burma. On March 30, 1944, the Regiment's inaugural passing out parade took place at the Singapore training camp for 500 soldiers. The Chand Bibi Nursing Corps was also created by selecting 200 cadets for nursing training.
During the INA's Imphal campaign in 1944, an initial contingent of nearly a hundred Rani of Jhansi troops moved to Burma, with a portion of them forming a vanguard unit to enter the Gangetic plains of Bengal after Imphal's expected fall. A portion of the unit also served as the nursing corps at the Burma INA hospital. Following the siege of Imphal's failure and the INA's disastrous retreat, the Rani troops were tasked with coordinating the relief and care of the INA troops and were not used in combat. 
After the fall of Rangoon and the withdrawal of the Azad Hind Fauj, the remainder of the regiment retreated along with the retreating Japanese forces on foot and, when available, on mechanised transport. But the dropping of the atomic bombs on the Japanese cities of Hiroshima and Nagasaki by American warplanes in August 1945 brought World War II to a rapid close. Following that, the tragic death of Netaji Subhas Bose made the INA fall apart completely.
The majority of the women were still very young when the INA was disbanded at the end of the war, with their entire lives ahead of them. When they returned to Malaya, they were quickly released, and the returning British Military Administration dismissed them as misguided females carried away by romantic notions. History has never dealt directly with the women of the Rani of Jhansi Regiment, and their valour has been underappreciated. Their gender apparently made it difficult for them to be taken seriously by our historians...Much in contrast, the INA's male soldiers were sent to stand trial at the Red Fort in Delhi, where while they did receive severe punishments but altleast their contribution and their valour was never forgotten. 
Many women from the officer class of the Rani of Jhansi Regiment later entered professional careers, and much of what we know about the regiment today is largely because of them and the more public nature of their activities. Unfortunately, the majority of women returned to the same situations they had left behind when they first signed up; they married, raised families, and became cloistered in traditional social structures once again.
The Extraordinary life of Lakshmi Sahgal
Lakshmi Sahgal (born Lakshmi Swaminathan; 1914-2012) raised as the daughter of politically active parents, was well aware of anti-British sentiments in India and the fight for political freedom. Lakshmi studied medicine and graduated with honours from Madras Medical College in 1938. She received her diploma in gynaecology and obstetrics a year later. Sahgal, who was fiercely independent, left an unhappy marriage in 1940 to follow a lover, who was also a doctor, to Singapore. She became involved with the Indian Independence League during the Japanese occupation. When Subhas Chandra Bose arrived in Singapore to take command of the INA in 1943, Sahgal was part of the official reception committee that greeted him at the airport.
When Bose announced his intention to form the Rani of Jhansi Regiment, Sahgal was quickly drawn into the planning of this new force. At Bose's request, she took command of the force, establishing a camp and recruiting young women. Captain Lakshmi became Sahgal's name and identity, which she would carry with her for the rest of her life.
In October 1943, Bose established the Provisional Government of Free India, or Azad Hind, in Singapore, and Sahgal was appointed Minister of Women's Affairs to his cabinet. Later, in Burma, she established additional camps and coordinated relief efforts. When the war ended in 1945, Sahgal was captured by guerrilla fighters and forced to march for days through the jungle. She was handed over to the British in Rangoon in 1946 and was later repatriated to India and released. In 1947, Sahgal married Prem Kumar Sahgal, a former officer who joined the Indian National Army after leaving the British Indian Army. The couple then relocated to Kanpur, Uttar Pradesh, where Sahgal established her medical practice. Sahgal was a founding member of All India Democratic Women's Association in her later years. She died on July 23, 2012, at the age of 97.
Janaki Thevar and the Malaysian Independence
Janaky Athi Nahappan, better known as Janaki Thevar, was a founding member of the Malaysian Indian Congress and one of the first women involved in the fight for Malaysian (then Malaya) independence. Janaki grew up in Malaya in a Tamil family and was only 16 years old when she heard Subhas Chandra Bose's appeal to Indians to contribute whatever they could to the fight for Indian independence. She immediately removed her gold earrings and donated them. At 17, she was determined to join the women's wing, the Rani of Jhansi Regiment of the Indian National Army. Her father, in particular, was vehemently opposed but finally agreed after much persuasion. She was one of the first women to join the Indian National Army, which was formed during the Japanese occupation of Malaya to fight alongside the Japanese for Indian independence. She struggled at first to adjust to army life after being raised in luxury. She eventually grew accustomed to military life, and her career in the regiment took off. She was promoted to second in command of the regiment.
She became well-known as a welfare activist after WWII. Janaki was inspired by the Indian National Congress's fight for Indian independence and joined the Indian Congress Medical Mission in Malaya at the time. Nahappan assisted John Thivy in establishing the Malayan Indian Congress, which was modelled after the Indian National Congress, in 1946. Thivy was elected as the party's first president. Later in life, she was elected to the Malaysian Senate. In 2000, the Government of India bestowed upon her the fourth highest civilian honour, the Padma Shri. She died of pneumonia at her home on May 9, 2014.
Although many of the Jhansi Ranis returned to their traditional societies after the war, their stories of empowerment would have been passed down orally to their daughters and other female members of their households, sowing the seed for change in future generations of women. In India, renewed interest in the Rani of Jhansi Regiment has reignited debate about their role in the Indian independence struggle. It is hoped that with this renewed interest, this small group of extraordinary Indian women will finally be recognised.
Deadly Drops: How Islamic Extremism is Stifling Women's Education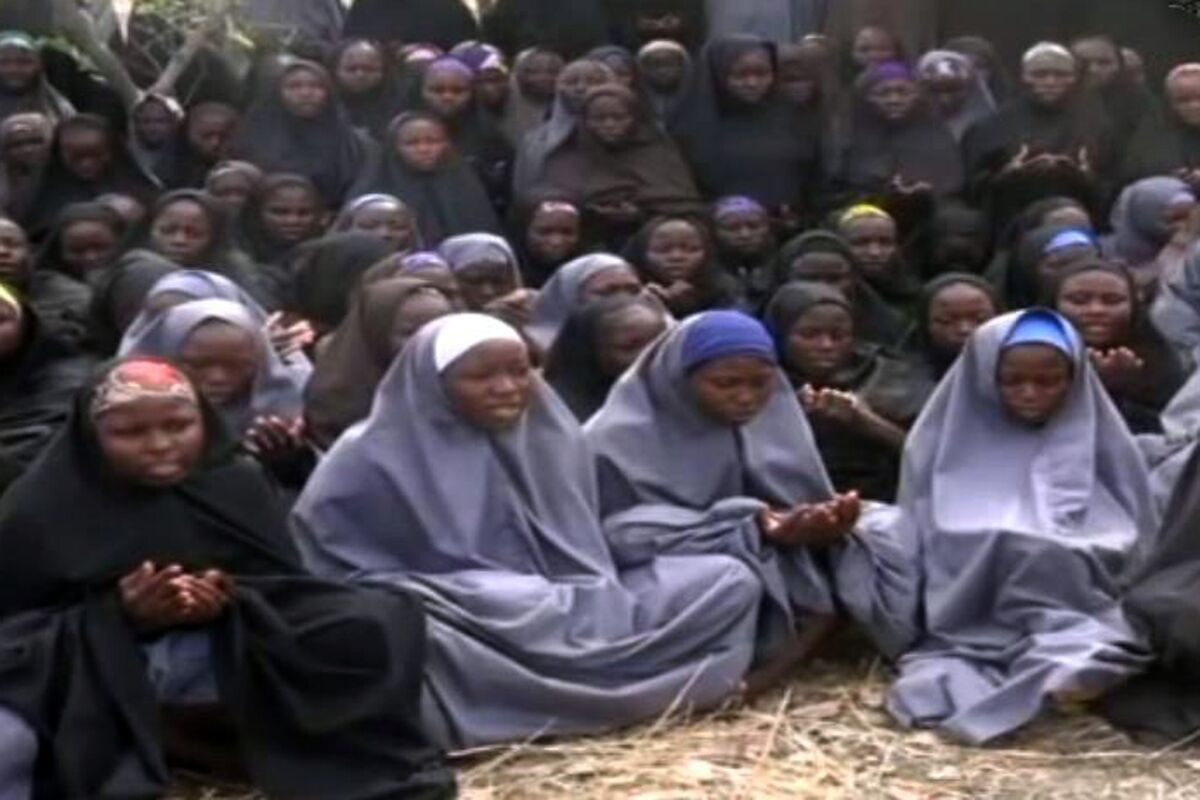 Education has always been a cornerstone of Islamic tradition, with the Quran emphasizing the importance of seeking knowledge for both men and women. Yet, despite these teachings, there are still significant challenges facing women's education in many Muslim-majority countries. Cultural norms, economic barriers, and limited access to resources are just some of the factors that have hindered women's educational opportunities. In this article, we'll explore the relationship between Islam and women's education, and look at some of the key issues and debates surrounding this complex topic."
Education is a fundamental human right that should be available to all, regardless of gender or ethnicity. Napoleon Bonaparte once famously said, "Give me an educated mother, and I shall promise you the birth of a civilized, educated nation". Unfortunately, Islamic extremism has severely hampered the access and quality of education for millions of girls in many parts of the world. These extremist regimes fear a civilised and educated nation as it threatens their power.
Barbaric Use of Toxic Gases Against Schoolgirls in Iran
In late November 2022, 50 students of an all-girl school in the city of Qom, Tehran fell ill and were rushed to hospitals. Most of them were released a short time later, but several of them were kept for observation. Since then, hundreds of cases of respiratory distress have been reported among Iranian schoolgirls, mainly in the city of Qom, Tehran, the city of Borujerd in the western province of Lorestan and the north-western city of Ardabil, with some needing hospital treatment. Though no official figures were released, some speculate that the number of directly affected students was up to many hundred, as these incidents have occurred for several months. Before being sick, students frequently complain of unusual odours that they describe as smelling like strong perfume or rotten tangerines. They also claimed that they saw weird objects being tossed into schoolyards before the poisoning. Local media reported that some of the symptoms include nausea and headache, however, in some cases, temporary paralysis is also being seen. A quite inhuman example of Islam and women's education.
Authorities in schools, the governor's office, and the health department had downplayed this incident for months, saying the schoolgirls had "panicked" or experienced only "minor" symptoms. However, recently in an open session of parliament, a lawmaker stated that girls in up to 15 cities were affected. Iran's deputy education minister says the serial poisoning of female students in the religious city of Qom and other cities has been "intentional". He told state-linked media that "some people" wish to stop girls from going to school. 
These developments come days after the students and teenagers joined the protest that started after the brutal killing of Mahsa Amini by the Guidance Patrol, the religious morality police of Iran's government. Some Iranians, including well-known activists, have accused the regime of carrying out the poisonings as retaliation against girls for taking part in protests. Since the protests started in September, Iran's most prominent Sunni cleric, Molavi Abdolhamid, has been harshly critical of the government. He also said that the poisonings were a tactic for the government to punish those who took part in the protests. "The poisonings of schoolgirls in Qom and Boroujerd is an inhuman and anti-Islamic act … it is revenge for their recent uprising," Abdolhamid wrote on Twitter. Though a judicial investigation was launched, no arrests were made.
Atrocities of Boko Haram in Sub-Saharan Africa
Boko Haram is an Islamist militant organization based in north-eastern Nigeria and is the world's deadliest terror group during part of the mid-2010s according to the Global Terrorism Index. Boko Haram, whose literal meaning is 'Western education is forbidden', responsible for killing an estimated 20,000 and displacing over 2.2 million people.
Boko Haram has earned notoriety for its numerous attacks on schools and colleges, as well as teachers, administrators, and students, causing havoc on an already vulnerable education system. Hostility towards secular education is a crucial element of Boko Haram's ideology. A total of over 19,000 teachers have been displaced by the fighting and an estimated 2,295 teachers have been murdered by Boko Haram. According to estimates from the UN, over 1,400 schools have been damaged, destroyed, or looted, mostly in the northeast, and more than 600,000 kids no longer have access to education. 
In 2014, it kidnapped 276 girls from a school in Chibok town. Some of these women and girls claimed that Boko Haram had subjected them to forced "marriage," forced conversion to Islam, and other types of sexual assault. Some claimed they were kept in prison-like settings and repeatedly raped. Victims, particularly those who refused to "marry" a fighter or convert to Islam, also recounted being made to work long hours for the insurgents' wives and families and being threatened or physically assaulted when they became too worn out to continue. More evidence suggests that Boko Haram has exploited kidnapped girls as suicide bombers. The United Nations reported that in 2017, "115 children – 38 boys and 77 girls – had been used as human bombs. It also used schools for various military purposes, including to hold and execute captives, and as barracks for insurgents.
Many of the female students said that the attacks had led them to drop out of school permanently or to be forced to put their education on hold. Female students' parents had been too afraid for them to go back to school. Several survivors claim that the abuse they have experienced has adversely affected their mental and physical health. As a result of the rape, some people recounted continuing to experience bleeding and other severe gynaecological issues. Many of the students and some of the teachers spoke of having frequent nightmares, anxiety, being easily alarmed, having trouble concentrating, and other symptoms frequently connected to trauma. Their traumatic experiences often have an impact on their ability to pursue their education.
Poisoning of School Water Supply by Afghan Taliban
After taking control of the nation, the Taliban restricted women's school education in 1996. But after the regime is uprooted by the U.S., women in Afghanistan returned to school in 2001. However, the Taliban survived the assault and started regrouping and regaining their strength whilst propagating their extremist views in the years of 2000s and 2010s. In the year of 2010, 100 schoolgirls were hospitalized for drinking school water, which was poisoned by the Taliban. In a similar incident, 140 girls and 14 female teachers were poisoned by drinking water from their school, which was poisoned by Taliban militants. This can be considered a cruel example of Islam and Women's education.
Even after taking control of Afghanistan in 2021, the Taliban is still putting roadblocks in women's education. Segregating female students from males, and ordering mandatory uniforms by Sharia law were some of the mild steps taken in this direction. In December 2022, it completely banned university education for women. Due to extreme international pressure, the universities are reopened for women, but with strict rules on study schedules, socialising with the opposite gender and separate classrooms.
Pakistani Taliban has also been targeting girls for pursuing education, both directly and indirectly through its several radical organisations. In 2012, 14-year-old Malala Yusufzai got shot in her left eye, because she was vocal about the oppression she was facing from the Taliban and other radical organisations, in pursuing higher education. 
Islam and Women's Education – The Grave Consequence
Apart from the immediate physical harm, these incidents cause long-term irreversible damage, along with overturning years of progress in societies. Parents, fearing for the safety and well-being of their children, pull girls out of their school, discontinuing their education. According to a report in 2021, only 42.59 % of women are literate in Afghanistan. Nigeria stands at 68.26%, whereas Pakistan stands at 65% in women's literacy. Several other countries like Somalia, Niger and Yemen also stand very low in this regard. If not checked Iran's women's literacy rate could also go down in near future.
Discontinuation in education leads to early marriage for many girls in some of these countries. This leads to early pregnancy, making them vulnerable to both physical and mental health problems. Incomplete education also makes it more difficult for them to attain personal autonomy, employment and economical independence.
Governments, civil society organizations, and the international community must come together to address this issue and provide protection for girls who are seeking an education. It is only through collective efforts that we can prevent the poisonous tactics of extremism and ensure that all girls have the opportunity to realize their full potential through education. By doing so, we not only promote gender equality but also build more peaceful, just and prosperous societies for everyone. Once again when we hear Islam and Women's education together, it should not create any horrific scenes of attacks on school girls, poisoning school water.