"Operation Blackface" is an initiative taken by Maharashtra state police to curb child sexual abuse with the help of Crawler software and by deploying the TRACE team. In this blog, we will explore in detail, how will this software works and how the TRACE team will track down the culprits.
A child is any human being that is below the age of 18 (can be termed as a minor in legal terms). 
Child sexual abuse material (legally known as child pornography) refers to any content (through videos, photographs, or likes) that depicts sexually explicit activities involving a child. Reportedly, live streaming of sexual abuse has begun to surf, which is unacceptable. 
Pornography in any form is illegal in India and comes under Section 292 and 293 of the Indian Penal Code (IPC). Information Technology (IT) Act – Section 67B makes child pornography illegal in the country. The Protection of Children from Sexual Offences Act, 2012 (hereinafter "POCSO Act") also provides for punishment regarding child pornography. 
The cases of child abuse has increased by a dramatic number during the lockdown. In most cases the victim already knows the abuser. With the increase in the number of child abuse cases, there has been a surge in child/abuse pornography too. This is a chill down the spine sort of conversation to be placed in. 
Between September 2019 and January 2020, across India, a total of 25,000 cases relating to child pornography were reported. To make things worse, the numbers have not been comforting post this too. As per the data, when it came to the list of suspects, Delhi topped the list. Some other high ranking states were Maharashtra, Gujarat, Uttar Pradesh, and West Bengal. 
Crawler Software and The Trace Team
Maharashtra Cyber, the cyber-crime prevention department has obtained software to track down suspects of child pornography and related offences. The software is called "Crawler". It has been procured from the Interpol's South Asian wing. Crawler can detect nudity along with the age of the person in the media through facial structure and other aspects. Maharashtra Cyber's Special Inspector General of Police, Yashasvi Yadav, said, "To protect the innocence of children and crack down on perpetrators, we have provided the best training and tools to our TRACE (Tactical Response against Cyber Child Exploitation) team." The software's in-built system also helps to track forums (that deal with child pornography) through keywords around child pornography and more.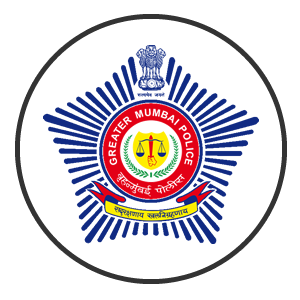 Initially the database was with Interpol. The database and software has now been provided to the Maharashtra forces. Earlier this year, Interpol trained 12 officers from the Maharashtra cyber unit in this software. They were then given access to the same. These officers form the core of Tactical Response Against Cyber Child Exploitation (TRACE) Unit. TRACE has now trained a batch of 270 policemen across the state for this software. 
This software will be a crucial element of the "Operation Blackface". 
What is Operation Blackface?
"Operation Blackface" is an initiative that identifies regions from where child pornography-related content has been transmitted in the last few months. It is an operation to curb the growing cases of child pornography. The operation was launched in January to track offenders targeting children and women on social media.
The cops reported that a lot of offenders are using proxy servers or Virtual Private Network to avoid Government restrictions to access such content. 
Be safe!