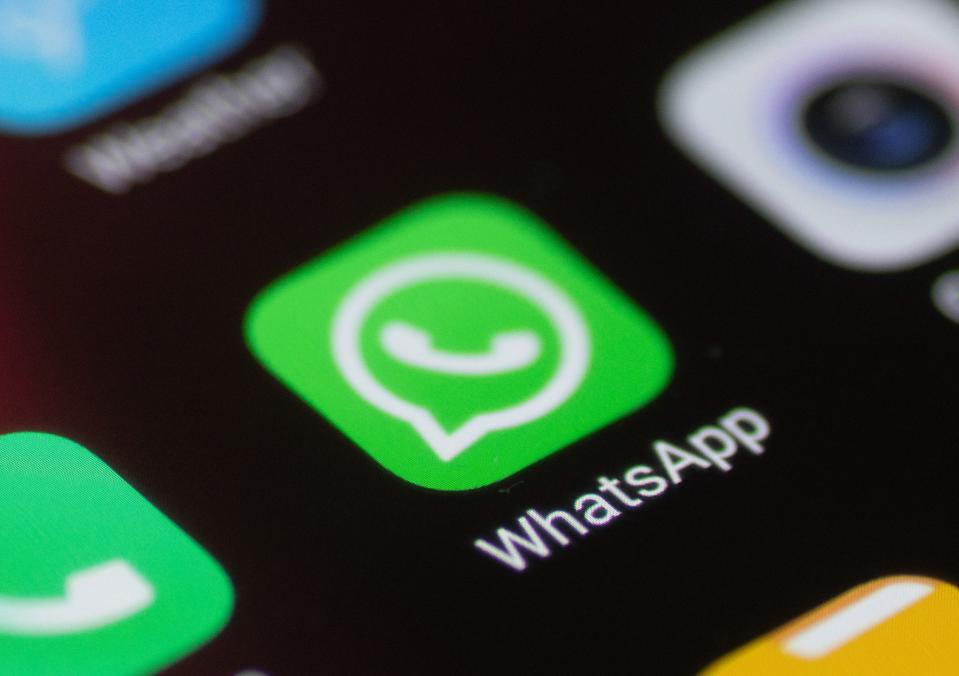 New privacy policy of Whatsapp will share your data with Facebook or will delete your account
WhatsApp so far has been collecting user data, including phone numbers, contacts, profile names, and profile pictures along with status messages and diagnostic data from app logs.
WhatsApp has recently announced that it is gearing up to bring new changes in its privacy policies along with terms and conditions. These changes would affect the data processing system of WhatsApp, while it will also extend some services to Facebook-related business platforms. In its new notice that appeared a few hours ago, WhatsApp revealed that it is soon going to start sharing its user's chat related data with Facebook.
The messaging platform has made it quite clear that these modifications in its policies will be going to take effect from February 8 onwards and that users will not going to have any other option available but to accept these policy changes if they want to continue using WhatsApp.
Users left with no option:
WhatsApp has earlier given its users the option of not sharing their data and information with Facebook but with the latest update, WhatsApp has removed this option and will now share the data permanently with its parent company Facebook. The data will also be available to all the Facebook-owned companies.
WhatsApp has been so far collecting various types of user data including user's phone numbers, contact details, profile names, and profile pictures along with status messages and diagnostic data from app logs. Hence, WhatsApp will now be able to share all this data with Facebook-owned companies.
Facebook has gone onto claim that all this information will be shared for helping in customisation, operating, and improving the market and services related to the content provided by these companies. Even on Apple-owned devices, WhatsApp stores the data related to purchases, financial information, location, contact, user content, diagnostics, and usage data.
WhatsApp's decision of bringing such massive changes in its privacy policy has raised questions regarding its transparency and the motive behind the sharing of user data with Facebook-owned companies. This has also rowed a controversy as WhatsApp has asked its users to either accept such decisions or leave the usage of its messenger platform.
Moreover, on using Facebook-related payment services, the company does collect extra data pertaining to account information, payment details, and transaction. As far as storage of messages is concerned, WhatsApp stores messages for a period of 30 days, and if the messages remain undelivered, it gets deleted. Further, Facebook owns various companies such as Instagram, Facebook payments, Onava, and CrowdTangle along with a slew of other tech companies.
What if the user deletes the application?
As far as deletion of the app is concerned, WhatsApp has reiterated that deleting the application from the user's phone will delete the user's information from its database and that the users will also require to delete their account information through the in-built delete option available in the application.
Along with these changes, WhatsApp has also mentioned for the first time about its data centre in the United States and that how it will transfer the data to some of its data-centres in the United States or other parts of the world having its own affiliated data centres. Other than that, WhatsApp also collects general information pertaining to IP address, location, local area, city, and country even if users do not enable location features.
May Fourth Movement at Tiananmen Square- China's Awakening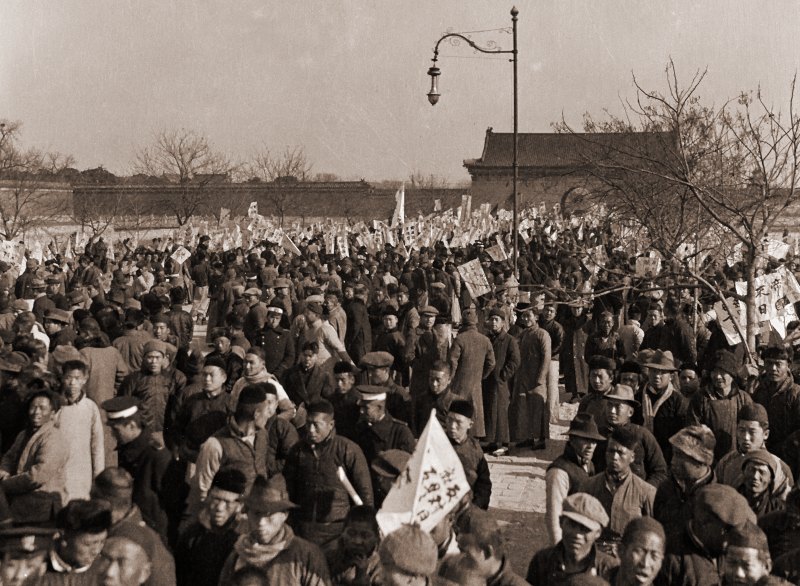 Early in the 20th century, China had a significant socio-political and intellectual movement known as the May 4th Movement, often called the New Culture Movement. It gained support from a wide range of intellectuals, laborers, and business people as it migrated from Beijing to other significant Chinese cities with demands to abandon ancient Confucian principles and to adopt the Western ideals of democracy, freedom, and equality instead. 
While aiming to imbibe the modern thought, these protesters demanded that foreign imperialism be ceased and control be given back to the Chinese. By challenging long-standing conventions and paving the way for a more progressive and open society, this Movement had a significant impact on Chinese intellectual and cultural history.
What Happened on May 4th 1919? 
On May 4, 1919 Chinese students started a series of demonstrations in Beijing, notably in Tiananmen Square. They took to the streets to protest and express their dissatisfaction with the government. Gradually this movement spread to parts of Shanghai and Guangzhou, making it a large-scale student protest. 
What was the Reason of the Student Protest on May 4, 1919?  
First, The Treaty of Versailles & Shandong Problem – The discussion of the Treaty caused much resentment over how China was being treated during the post-World War I by Western powers, especially with regards to Shandong. The German concessions in Shandong were not returned to China but instead were given to Japan. Intellectuals and students in China therefore could not help but be patriotic and anti-imperialist.
Second, existing sociocultural problems in the Chinese society – Disillusionment with traditional Chinese culture and values were growing among Chinese intellectuals and students. Discontentment with existing and belief on the new concepts and philosophies, especially those acquired from the West, were sought to replace these established principles. Thus, fostering science, democracy, and individuality became very important.
What Made May Fourth Movement so Successful?
The Movement's ability to win widespread support from various facets of society was one of the main factors in its success.

Unlike any previous protests in China, the

May 4

Movement

was organised and led by students and intellectuals. They planned gatherings, marches, demonstrations, printed newspapers, and pamphlets to disseminate their views and unite participants. It was this initiative that attracted more people to join, including workers, business people and warlords. This increased the movement's power, and the government was pressured to respond to its demands thanks to this wide-ranging support.
Utilizing new media and communication channels effectively was another key.

Students published their ideas through newspapers, journals, and speeches to get support from the public. They also built relationships with activists and intellectuals who shared their views in other places, which helped the cause extend outside of Beijing. The Movement was able to unite thanks to these communication tactics and develop a sense of a common goal.
The next reason of the movement's success can be traced to its appealing and distinct goals

. The Movement had a clearly stated mission, which included calls for democracy, the democratization of China, and the nation's revitalization. A sizeable segment of the populace, demanding modernization and reform in the face of foreign dominance, identified with these goals.
The Movement also capitalized on a potent anti-imperialist and sense of national pride.

The 'Shandong Problem' that was viewed as a violation of Chinese interests in the Treaty of Versailles sparked a strong sense of fury and served as the Movement's unifying cause. The participants shared rage against foreign imperialism, and the need for national self-determination was a potent unifying force.
What was the May Fourth Movement Significance & Impact on Post World War 1 China?
The success of the May 4th Movement left a long-lasting influence on Chinese politics and society. The movement produced an intellectual and cultural awakening that significantly changed Chinese values and thought. Some major political and social reforms in China that are still cherished and recognised as attributes to the May 4 movement are-
Anti-Imperialist and anti-Warlord Feelings: The Movement stoked a genuine anti-imperialist feeling among the Chinese. It stepped up the fight against foreign meddling and prepared the way for the eventual downfall of imperial control. The Movement also helped reduce the influence of warlords by exposing their corruption and incompetence, further damaging their reputation among the populace.
Founding of Communist Party in 1921: The Chinese Communist Party (CCP) was established mainly due to the May 4th Movement. Many academics and students identified with the Movement's emphasis on social justice, anti-imperialism, and the empowerment of the working class. Therefore, this Movement offered a favourable environment for the propagation of communist doctrine, resulting in the CCP's founding in 1921. The party would later be crucial in determining the course of China's development.
Anti-Japanese Sentiments: The Movement also stoked prejudice towards the Japanese, which is still present today. The Movement's hostility to the Treaty of Versailles's unfair treatment of China, particularly the transfer of German concessions in Shandong to Japan, strengthened a sense of national outrage towards that country. This attitude was the impetus for later resistance to Japanese aggression, culminating in the Sino-Japanese War (1937–1945), and the present that hate that since liberation was kept alive by CCP leaders especially Mao Zedong and Xi Jinping. 
Large-scale but not widely supported – Controversies & Criticisms of May 4th Movement
Despite its enormous support and influence, the May 4th Movement came under fire from 
several groups, notably Chinese Muslim Community and Kuomintang (KMT) – affiliated nationalists. 
The Chinese Muslims & ethnic groups were concerned about the Movement's emphasis on Westernisation and rejection of traditional values, most notably by people in Northwest China. They felt that the calls for a secular society and the adoption of modern ideas were in opposition to Islamic doctrine and cultural norms. Chinese Muslims saw the Movement as a potential danger to their identity and way of life since they connected so closely with their religious and cultural history. They were concerned that the emphasis on Westernisation might undermine their Islamic principles and push their communities to the margins.
The KMT Nationalists under the leadership of Chiang Kai-shek criticized the Movement's extremism and connection to communist philosophy. Chiang and other KMT members thought the Movement's focus on the class struggle and worker emancipation would erode social stability and impede national unity. They said that the Movement's emphasis on urban intellectuals ignored the requirements and ambitions of the rural masses, who comprised most Chinese citizens. As a danger to Chinese culture and social order, the KMT also criticized the Movement's rejection of traditional Confucian principles.
A revolution is not a dinner party, or writing an essay, or painting a picture, or doing embroidery; it cannot be so refined, so leisurely and gentle, so temperate, kind, courteous, restrained and magnanimous. A revolution is an insurrection, an act of violence by which one class overthrows another.

– Mao Zedong
Despite the criticism, it is essential to note that the May 4th Movement it must be accepted that the Chinese history underwent significant change during this Movement. It brought about substantial political, social, and cultural transformations that influenced the development of contemporary China. The Movement's legacy still impacts Chinese society today and represents youth activism, pride in one's country, and the desire for social change.