Introduction
Preservation of a sovereign's autonomy is one of the most prominent and distinguished challenges, faced by the governing body(s) of any country. While participation at international forums, global assemblies and bilateral conventions are important, it is also necessary for any competent government and its esteemed bureaucracy to uplift and preserve a nation's individualism and strategic value system. It is in this regard that a group of foreign policy experts have come together and have released a report – Non-Alignment 2.0.
What is NAM 2.0?
Non-Alignment 2.0 is a report made by a group of foreign policy experts and National Security advisors, which identifies the fundamental and basic principles which can potentially drive and boost India's growth in the global circuit over the next decade. While the report aims to cater to the nation's economic, financial and infrastructural growth, it also pledges to preserve the country's undying autonomy and cultural value system.
The core principle of the report philosophizes on cashing the global opportunities to successfully strengthen the country's internal development and growth. Henceforth, the smart choices in terms of global trade and investment shall enlarge the domestic markets, benefitting all Indians. The report also essentially talks about a situation wherein, the world is no longer shackled and bifurcated between two dominant powers i.e., Russia and the USA and therefore the Non-Alignment would severely solicit the nation to undertake the responsibility of handling complex coalitions whilst not jeopardizing the country's own domestic growth, social inclusion and political democracy. The report further enshrines and envisages strengthening and nourish its relations with the "Asian Theatre", prioritizing South Asia, as without managing a smooth relationship with the "Asian Theatre", India cannot mark itself as a pedestal of great global power. Furthermore, the report also goes on to incorporate security matters such as international orders, Internal Security, Non-Conventional Security issues like energy and nuclear weapons, etc.
However, despite the report being optimistically ambitious and enterprising, it has managed to stir a great deal of controversy as well. The authors of the report have received a good deal of flak from distinguished thinkers and analysts. The said analysts have opined that the report aims to resurrect the buried ghost of non-Alignment which has caused an unquantifiable amount of financial and societal harm in the past and would not be able to prove its worth in the future as well. The report is, therefore, has been said to limit rather than advance India's growth and its vested interests.
Background
Postcolonial independence, India was seen as an ancient but resurgent country with a promising future. The people were ecstatic and oozed with enthusiasm after the republic of the country as, to begin with, a new page under the purview of complete independence and freedom. The governing powers at the hands of Pandit Jawaharlal Nehru propagated the message and conduct of peace and mankind rather than war or vengeance. However, reeling from a century-old struggle for freedom and sovereignty, India's unequivocal stance on anti-colonialism is reflected in its continued endorsement of non-Alignment.  
The phrase "Non-aligned" was first used by V.K Krishna Menon while addressing his reservations on behalf of the Indian republic at the United Nations General Assembly in 1953 and later by Jawaharlal Nehru in 1956. Though the past participle was used after a brief interlude of independence, Pt. Jawahar Lal Nehru has been an active endorser of the Non-Alignment theme. Even at the onset of freedom, he expressed his idea of Non-Alignment in a radio broadcast aired in 1946. He remarked that while the country would intricately participate in international conferences as a free nation, it does not aim to meddle and shall avoid entering into other country's issues unless it affects India's own domestic interests. He further submitted that India shall operate as a free nation, according to their own policies rather than being a satellite of other nations.
Need of NAM 2.0
The anchor of the report, the Centre for Policy Research seems to have earnestly tried to incorporate Nehru's views on retaining strategic economy but the report still seems to be half-baked and does not appear to be relevant and serve its purpose in the 21st century.
For instance, the idea of non-alignment in the past stemmed from a different side of India. An India which was almost financially incapacitated and was reeling from the horrendous incidents of partition and dwindling infrastructure. India, now, is a booming power with its people holding chief positions at various global sectors, and therefore, its enhanced economic and security capabilities enable it to exert influence on external affairs. Similarly, as the world becomes more shrink than ever and almost every state endorses the idea of globalization and world trade, external actions affect the domestic institutions of the nation as well. Therefore, the idea of withdrawing India and creating a protective shield against the world, just for the sake of maintaining individualism and autonomy appears to be a half-hearted guide to prosperity and growth.
India's Contribution to Post-Conflict States' Development and Peacebuilding Support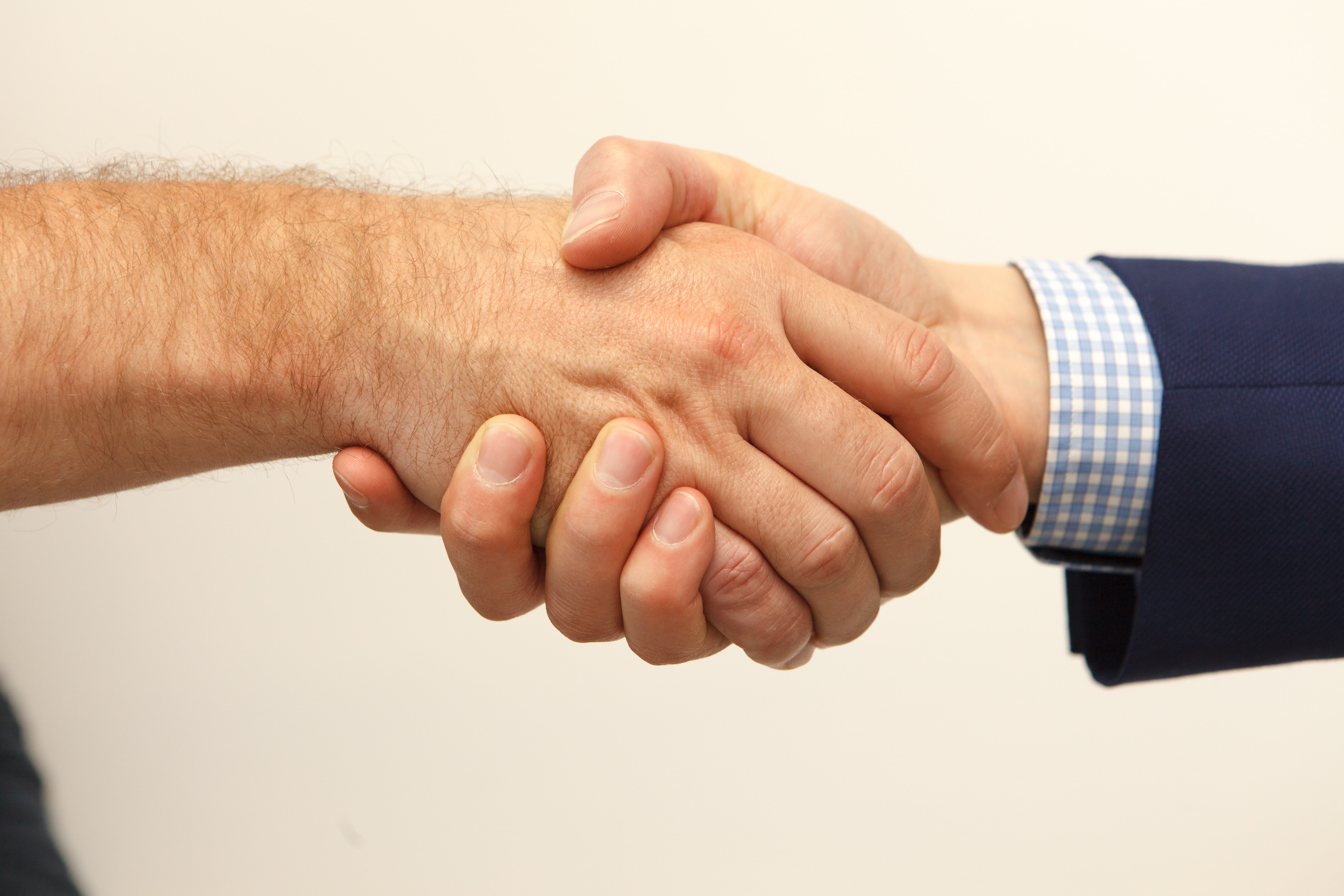 India's commitment to giving economic assistance to developing countries returns to its formation as an independent sovereign state in 1947. Despite its great struggle for growth after centuries of colonial control, India laid aside part of its scant resources to assist other developing countries. Regarding motivation, guiding principles, and methodology, India's approach to offering development and peacebuilding aid differs significantly from that of the DAC nations.
The primary motivation for India to participate in development assistance is an emotional and ideological desire to exhibit solidarity with other developing nations. The economic factor of access to the market for Indian products and natural resources for its expanding industrial sector became the additional impetus in the altered geopolitical and geo economic setting in the globalized globe. India needs a distinct support category for peace building since it rejects the concept. 
India's Humanitarian Assistance
The peculiarity of India as a provider of development aid is that it primarily benefited from support from Western nations and multilateral organizations. India, despite its problems, donated part of its limited resources to help other developing countries that had suffered from similar colonial exploitation and oppression. It provided development assistance to demonstrate its emotional and ideological unity with other poor nations. It had paid off handsomely since India could take the lead among developing countries and use moral influence to affect world politics during the Cold War. Its experiences influence the guiding ideas and methodologies for its development aid as a developing nation. 
With its recent economic growth and aim to lead the area, India has become more prominent in disaster assistance. While India has had significant success in achieving its goal of being the "first responder" in the region, it can further benefit from the goodwill generated by its aid: 
Improving internal procedures and increasing coordination with state governments, civil society, and other government branches; and 

eschewing a primarily bilateral approach and coordinating more through regional mechanisms or partnerships. Internally, increased collaboration between its numerous ministries, state governments, the media, and civil society would enable streamlining of operations.
India and Development Assistance 
India has been helping developing nations since its independence in 1947; referring to it as a new player in the world development scene needs to be more accurate. Despite facing development issues, India committed a portion of its limited resources to aid other emerging nations. It chose to share its knowledge and skills in development as an emotional and conceptual act of solidarity with other developing countries. India's initial development assistance was primarily offered through grants, multiyear loans, and technical help to its neighbors, including Nepal, Burma, and Afghanistan. For instance, in the 1950s, India gave "loans of almost 200 million rupees to Myanmar and 100 million rupees to Nepal."
India realized that a significant barrier to economic progress was a need for more skilled labor. India, therefore, prioritized enhancing the capabilities of other developing nations by providing financial aid for training programs and scholarships for higher education. For instance, India offered scholarships to students from Asian and African countries in 1949. Since then, India has contributed significantly to global development through scholarships and educational exchange. In addition to bilateral assistance for development between 1947 and 1964, India provided support through the multilateral Colombo Plan for Economic Development and Cooperation in South and Southeast Asia (Colombo Plan), which was established in 1950, and the Special Commonwealth Assistance for Africa Program (SCAAP), which was established in 1960. Moreover, it began funding the United Nations Development Program.
India's Increasing Participation in Humanitarian Aid
India's post-conflict contributions are mainly concentrated in three areas: the conflict and post-conflict period, natural disasters like earthquakes, floods, and tsunamis, as well as the aid for COVID-19. India has donated humanitarian help to Ukraine during the conflict, including provisions for children and medical treatment. India also offered assistance to Fiji after storm Yasa devastated the island. The nation has shown greater responsibility in aiding other countries experiencing crises.
India needed to distinguish between support for peace building and development, in contrast to the DAC (Development Assistance Committee) nations. The DAC nations concentrated on closing the "governance gap," particularly in post-conflict states, while India continued to offer support to reduce "capacity gaps." Geo-economic considerations have significantly impacted its development and peacebuilding assistance more than political and ideological considerations since its internal economic reforms and a turn towards the neoliberal policy paradigm in the 1990s. Its development aid shifted towards being more commercially focused with "tied credit."
Since the turn of the century, India has developed into a substantial source of development assistance, even though a sizable portion of its population remains in poverty. It is now part of the non-DAC group of countries, which collectively account for roughly 12 percent of overall aid. According to the International Committee for Red Cross (ICRC), in 2014, India's development assistance climbed from Rs. 134 million in 1990–1991 to Rs. 1.2 billion in 2012–2013. From Exim Bank's Line of Credits, it has expanded to Rs. 6.7 billion as of 2018–19 in grants, loans, and interest rate subsidies (LOCs). 
Principles for Help in Peace building and Development
The formation of India's guiding philosophy for its development and peacebuilding assistance was also affected by its emotional and ideological approach to dealing with underdeveloped nations. India's approach to development and peace building assistance has been influenced by a set of normative and operational principles markedly different from that of the DAC countries. India chose the phrase "development partnership" over "development assistance" or "development cooperation" in the era of globalization. India decided to refer to its connection as a development partnership rather than a donor-recipient one to highlight the egalitarian culture of involvement. Although the guiding concepts are not specified in one text, these are reflected in its administration of development assistance to developing nations.
Conclusion 
The distinctive concepts, techniques, and modalities of India's approach to development and peace building assistance draw attention worldwide. The DAC and non-DRC nations, including India, are working on parallel tracks to provide development and peacebuilding aid because they are wary of one another. It would be advantageous to see the differences as complements to meet the global concerns rather than seeing India's approach to providing development and peacebuilding aid as a challenge to the DCA's established frameworks. Instead of carrying on customary techniques of superimposing the economic and governance models of mature and high-income donors of DAC nations, they should draw some lessons from India's experiences of performing peace building and providing development assistance. 
India has demonstrated a different approach to promoting world peace and offering development aid. The benefit to underdeveloped nations is that they now have another source of assistance for development and peacekeeping. Instead of attempting to achieve consistency, the diversity in the field of development and peacebuilding support in the post-conflict states should be acknowledged.