The Prime Minister of Canada, Justin Trudeau just cannot stop flapping like a bird ever since he began facing global criticism for his remarks regarding the killing of the Khalistani activist/terrorist, Hardeep Singh Nijjar in Canada, which led to India Canada conflict.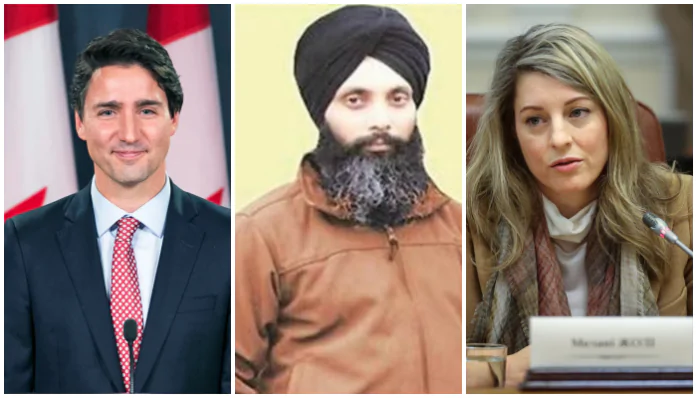 Trudeau maintained his stance that there have been 'credible allegations of potential link' between Indian government agents and the murder of the absconded Indian fugitive. The Indian government completely negated this remark by calling these accusations absurd and politically motivated.
India expelled a senior Canadian diplomat in response to Ottawa's unwarranted expulsion of an Indian official over the case of Hardeep Singh Nijjar, a Sikh separatist leader in British Columbia. The ongoing brawl between India and Canada has strained the bilateral diplomatic relations of the two countries and with no amicable resort in sight, the tension between the two might get more intense.
Identifying the Core Issue of India-Canada Conflict
It is no news that India has always maintained a rigid and impermeable firewall against the Khalistani movement within the country as well as on a global level. Hence, when Justin Trudeau linked the murder of Hardeep Singh Nijjarm, a Khalistani fugitive, in Ottawa to India, the bilateral relations between these two countries took a major nosedive. India has vehemently refuted these allegations and has consistently emphasized its commitment to a democratic system that upholds the principles of the rule of law in every circumstance.
Furthermore, India has indirectly suggested that Canada, instead of propagating such unsubstantiated claims, should reflect on the presence of Khalistani terrorists and extremists residing within Canada, who continue to pose threats to India's sovereignty and territorial integrity. The Indian government has urged Canada to take swift and effective legal measures against all anti-India elements operating from its territory.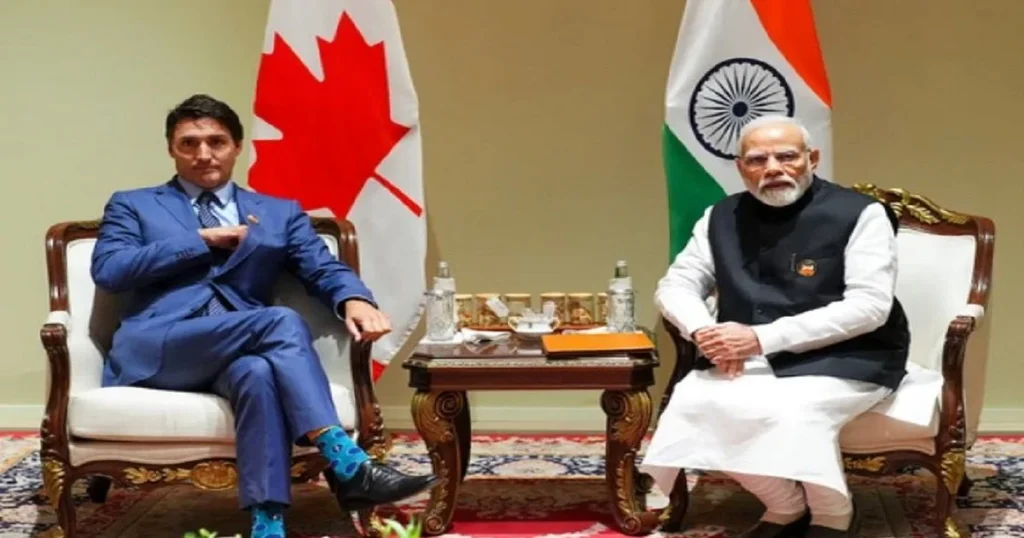 India had previously apprised Canada about their long-standing concern over the said matter during the bilateral meeting that happened between Prime Minister Narendra Modi and Prime Minister Trudeau during the G20 Summit. Shortly after this meeting, the incident in question occurred, further straining relations that already had the storm brewing.
Recent Developments
Ever since Justin Trudeau made his public statement, accusing India of involvement in the assassination of a Sikh extremist, the global community has become increasingly vocal on this contentious issue, registering their deep concerns about the escalating tensions. The United States, a significant diplomatic influencer in Indo-Canadian relations, has underscored its commitment to assisting Canada in this matter. They have stated that their National Security Council maintains regular communication with Canadian investigative agencies and remains optimistic about apprehending the culprits, thus hoping to bring closure to this ongoing dispute.
Conversely, Australia, too, has expressed its concerns about the situation, highlighting the importance of all nations respecting sovereignty and the rule of law. This stance indirectly mirrors India's perspective on the issue.
However, Justin Trudeau remains resolute in his position, regardless of the global community's raised eyebrows. During a press conference held in New York, Trudeau appeared undeterred, reiterating the allegations he had previously made against India. In an almost unchanged repetition of his earlier remarks, he asserted, "credible reasons to believe that agents of the Indian government were involved in the killing of a Canadian-on-Canadian soil."
Furthermore, Trudeau went on to urge India to cooperate in the ongoing investigation, underscoring the gravity of these allegations. He emphasized Canada's commitment to upholding justice and the rule of law, steadfastly refusing to capitulate to India's stance and prolong this contentious issue. Trudeau framed his argument by asserting that the Indian fugitive and Khalistani sympathizer was a Canadian citizen, making it the government's foremost duty to protect its citizens and uphold the rule of law. Guided by a 'rules-based order,' Trudeau affirmed that the Canadian government remains vigilant in safeguarding the nation's security.
Justin Trudeau, perhaps recognizing the ripple effect created by his frequent statements, took a step back and emphasized that the Canadian government does not intend to provoke any issues with India. This retraction underscores India's significant international influence, robust economic strength, and security partnerships with Western nations.
Moreover, exacerbating the already tense situation, the Speaker of the Canadian Senate, Raymonde Gagne, unexpectedly skipped the Presiding Officers' Summit of G20 nations that commenced in Delhi on October 12, 2023. Despite previously confirming her attendance at the P-20 meeting, the deteriorating bilateral relations between the two countries prompted this sudden reversal, surprising the organizing team.
In summation, the allegations and tensions between Canada and India persist, with Trudeau maintaining his stance amidst global scrutiny. The United States and Australia have chimed in with their perspectives, but a resolution to this complex diplomatic issue remains elusive.
Indians Living in Canada Worried Amid the Souring Diplomatic Relations
The suspension of visa services by India in Canada has generated a sense of unease among Non-Resident Indians (NRIs), the Indian diaspora living in Canada and families residing in Punjab. Canada has traditionally been a coveted destination for Punjabi people seeking educational and settlement opportunities. Concerns are now mounting among Indians who have loved ones living in Canada, as they grapple with uncertainties surrounding the safety and future prospects of their distant relatives.
Bilateral relations between the two nations have been strained due to the presence of pro-Khalistani activities in Canada. The perceived opacity of the Trudeau government has further heightened the vigilance and stringency of the Indian government, impacting various aspects including tourism, travel, trade, occupation, and numerous other functions.
Should India be Worried About its Ties with the West?
The United States, seen as Canada's close ally, has been strengthening its diplomatic ties with India due to its strategic importance in region. Amid the escalating competition between Washington and Beijing in various domains, such as economics, politics, and security, the U.S. has sought to enhance its partnership with India to navigate this complex geopolitical landscape.
India's role as a regional power and democratic partner aligns with U.S. interests in promoting stability and values in the Asia-Pacific. Recognizing India's growing influence and economic significance, the U.S. views it as a key player in shaping regional dynamics, particularly in response to China's expanding influence.
Regarding the impact of the ongoing India-Canada conflict on India's relationships with other Western nations, experts in bilateral relations suggest that this conflict is primarily an isolated incident with limited repercussions beyond Canada's borders. Such issues have surfaced throughout history and are typically managed through diplomatic channels. They argue that Justin Trudeau's approach to the matter, involving accusations against India before completing an internal investigation, appears driven by domestic politics.
With potential federal elections looming, Trudeau seems to be using the 'territorial sovereignty dispute' stemming from the Khalistani fugitive's assassination to deflect criticism related to high inflation and mounting debt by the Conservatives. His cabinet reshuffle in May 2023 reflects an urgency to maintain government stability. This incident provides him with a platform for unilateral dialogue with limited domestic backlash