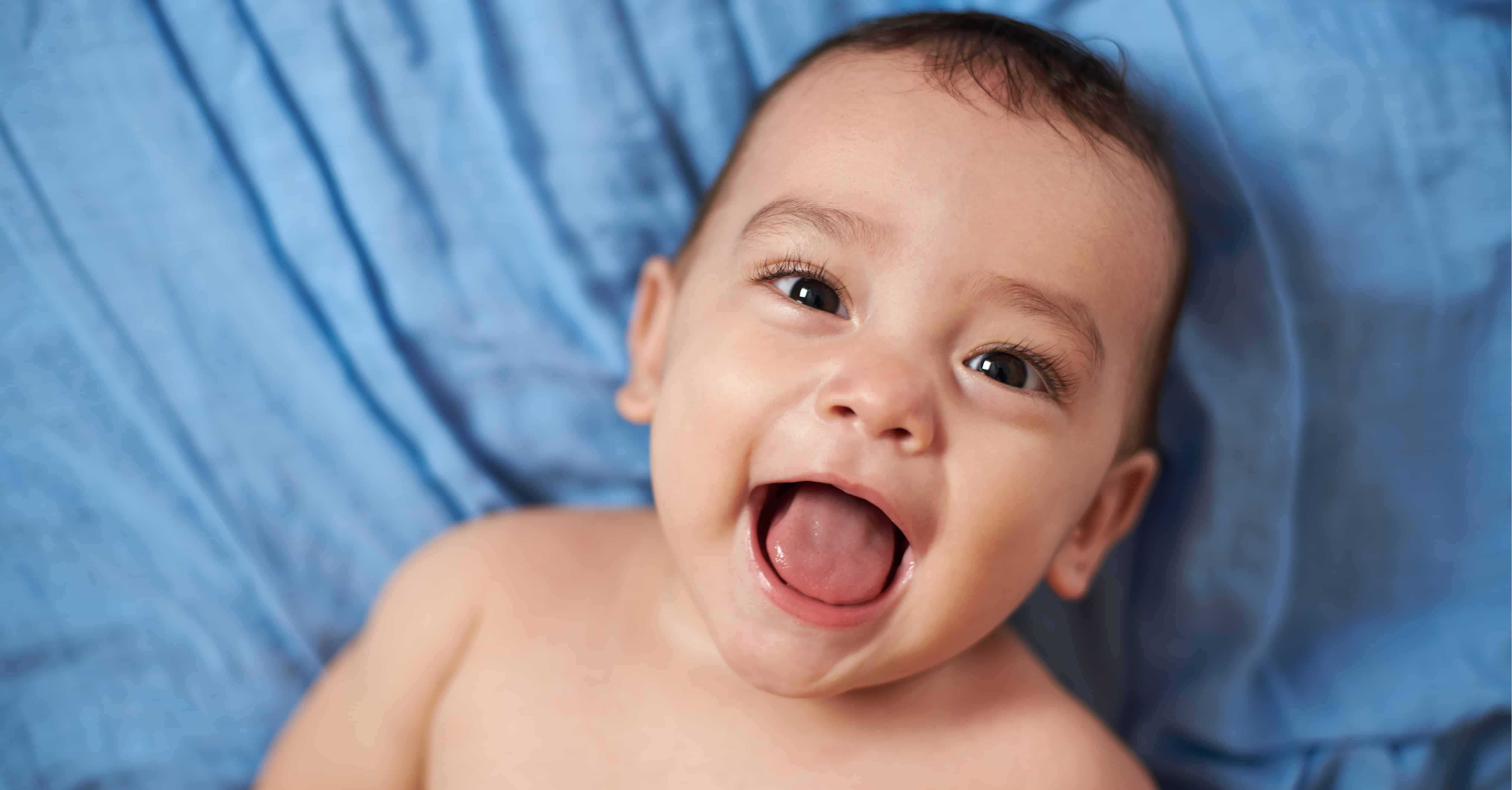 Human 2.0? Human 'microevolution' sees more babies born without wisdom tooth and an extra artery
Australian researchers found that some babies are now being born without wisdom teeth and an extra artery in their forearm, as a result of a human 'microevolution' in recent years.
A new study has found that some babies are now being born without wisdom teeth and more people have a previously rare additional artery in their forearm, as a result of a human 'microevolution' in recent years. Scientists in Australia have discovered that people are undergoing a micro-evolution in which evolutionary changes can be observed over a short period of time.
Recent research is showing that babies are no longer being born with wisdom teeth, as humans are evolving faster than at any time in the past 250 years. Shorter faces, extra bones in feet and legs, and an artery in the forearm are among a slew of anatomical differences recorded in modern humans. According to the study, the species are experiencing microevolution, where changes take place over a short period of time, after reaching a "relaxed state" of natural selection.
Australian researchers who worked on the paper claim that over time, human faces have gotten shorter, because of which our mouths are getting smaller, with less room for as many teeth. As part of natural selection and our increased ability to chew food, this has resulted in fewer people being born with wisdom teeth.
The new research:
For years, we have all thought that human beings have evolved to their maximum. But researchers have now revealed that human babies are now being born with slightly different features. As part of 'microevolution', scientists have found that babies are now being born with a slightly smaller jaw and extra bones in their legs and feet. In addition to this, modern babies have an extra artery in their forearms.
The investigation by Dr. Lucas, along with the University of Adelaide professors Maciej Henneberg and Jaliya Kumaratilake, showed a "significant increase" in the prevalence of the median artery since the late 19th century. The artery forms while a baby is in the womb and is the main vessel that supplies blood to the forearm and hand, but it disappears during gestation and is replaced by the radial and ulnar arteries.
The median artery is a perfect example of how we are still evolving because people born more recently have a higher prevalence of this artery when compared to humans from previous generations.
The scientists believe, "This evolutionary trend will continue in those born 80 years from today, with the median artery becoming common in the human forearm." The team said their research demonstrates how humans are changing, which they believe it to be microevolution.
Other interesting findings:
Researchers found evidence that humans now have more bones in their feet, while wisdom teeth are becoming obsolete. Most people are born with four wisdom teeth at the back of gums until they push through at adolescence. Anthropologists believe wisdom teeth provided a helpful tool to early humans who used them to eat tough or uncooked foods. But evolutionary changes are making them redundant. This is happening as we have learned to process food more. A lot of people are just being born without wisdom teeth.
Scientists have also seen an increase in people born with a small bone at the back of the knee, the fabella, and extra joints in feet to form abnormal connections between two or more bones. There are also more cases of spina bifida occulta, an opening of the sacral canal, the bone at the base of the spine.
Explaining such evolutionary mutations, Dr. Lucas said, "Humans are currently in a relaxed state of natural selection as our environment is considered favourable to us. We have advanced as a species to the point where natural selection no longer removes the outliers in the gene pool."
This can be explained with the help of an example of infertile individuals. Natural selection would dictate that they do not have the opportunity to pass on their genes to another generation. However, with the advent of modern tools, and technology and due to modern medicine, they can now reproduce. In this way can we are adopting new tools that are indirectly helping in our evolution.
G20 Summit & All That You Need To Know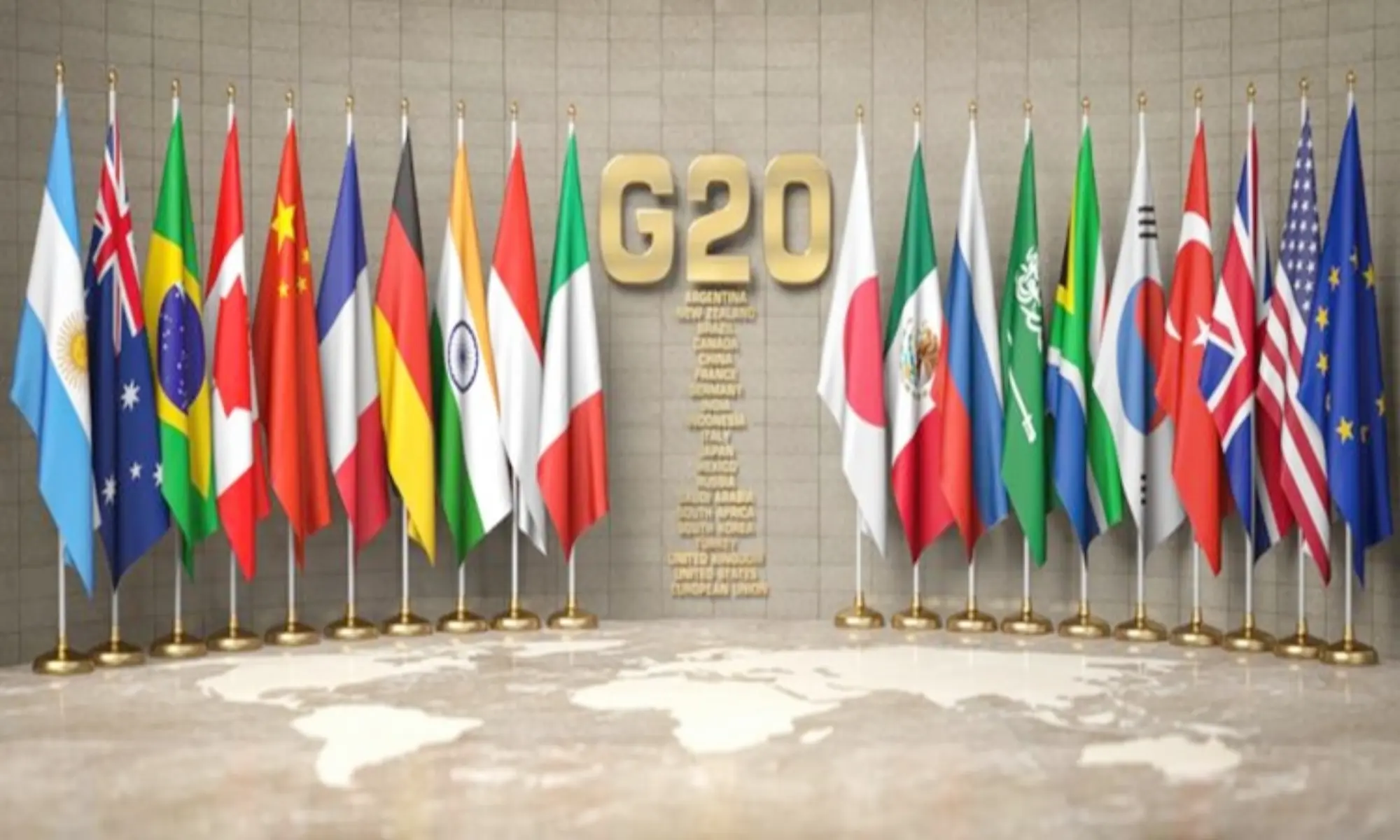 The G20 summit represents a significant portion of the global economy, accounting for around 85% of global gross domestic product (GDP), 80% of global trade, and two-thirds of the world's population. As a result, decisions made within the G20 can have far-reaching impacts on global economic policies and international relations.
What is the G-20?
Found in 1999, the Group of Twenty, or G20, is a global organization with 20 member nations. It was established in response to the financial crisis of the late 1990s and to bring together significant economies to discuss policy coordination and collaboration. It offers a stage for talks on problems related to the financial system's stability, sustainable development, and global economic issues. But over the years it has become a significant platform for leaders to discuss and act on critical global issues like poverty, inequality and climate change.
Which countries form the G-20?
Argentina, Australia, Brazil, Canada, China, France, Germany, India, Indonesia, Italy, Japan, Mexico, Russia, Saudi Arabia, South Africa, South Korea, Turkey, the United Kingdom, and the United States comprise the G20. The European Union is also a member and is represented by the European Commission and the European Central Bank.
Heads of state or government, finance ministers, and central bank governors gather at the G20's yearly meetings to conduct business. Discussions and negotiations aimed at promoting investment, international trade, financial regulation, and economic growth are the main topics of the sessions. Meetings of the finance ministers and central bank governors are held throughout the year in addition to the official summits to discuss ongoing economic challenges.
What is the Significance of G20 organisation and the G20 Summit?
Globally speaking, the G20 is essential in promoting cooperation among its members and tackling global economic and financial issues. It acts as a forum for discussion, collaboration, and coordination to support global economic stability and sustainable development. The G20 represents a significant portion of the global economy, accounting for around 85% of global gross domestic product (GDP), 80% of global trade, and two-thirds of the world's population. As a result, decisions made within the G20 can have far-reaching impacts on global economic policies and international relations.
The G20 summit brings together leaders from the G20 member countries to discuss and decide on various global economic concerns. However, it is the meaningful conversations between the sherpas of these nations that is vital for policy and decision making. 
Who are the G20 Sherpas?
During the G20 process, the senior officials and diplomats who attend/represent the G20 meetings on behalf of their nation's head of state or government are called as Sherpas. G20 Sherpas set the agenda, negotiate positions, and promote dialogue among the members.
Before the summit, sherpas frequently hold many rounds of discussions. These conversations touch on various issues, including financial stability, trade, investment, development, climate change, and other urgent global issues. The primary goal of these meetings is to identify areas of agreement, create consensus, and create cooperative strategies to deal with global economic difficulties. Sherpas hold in-depth discussions with their counterparts, examining various policy choices, sharing information, and attempting to reach a consensus on important topics.
Since each nation brings unique interests, priorities, and views, the conversations between the sherpas are intricate. To make sure that the outcomes of the G20 summit represent a broad consensus among the member countries, these discussions may require reaching concessions, settling disputes, and negotiating delicate problems. Sherpas bring together the priorities and viewpoints of the participating nations through these meetings, identify areas requiring group effort, and lay out potential solutions or policy suggestions for the summit's leaders to consider.
Sherpas are crucial in determining the G20 summit's agenda and results. As a result of their work, joint declarations, action plans, and pledges are created and approved by the leaders at the summit.
The conversations between the sherpas are a vital forum for communication, collaboration, and consensus-building among the G20 member nations. They are crucial in determining the summit's course and results, helping to make sure that the G20 addresses the world's economic concerns and promotes equitable and sustainable growth on a global scale.
India's G-20 Presidency
From December 1, 2022, through November 30, 2023, India will be the G20's president. In September of this year, the final New Delhi Summit will have 43 heads of delegation, the most ever to attend a G20 summit.
The slogan of this year's G20 Summit under the Indian Presidency is "Vasudhaiva Kutumbakam," which translates to "One Earth, One Family."
What is on agenda in the 2023 G-20 Summit?
Climate Finance, Life, and Green Development

Fast, Inclusive, and Resilient Growth 

Increasing SDGs progress

Digital Public Infrastructure and Technological Change

21st century's multilateral institutions

Women driving development
Behind the Scenes at G20
Before the summit in Kashmir (from 22 – 24 May), China raised a protest against the conduct of the G20 tourism working group conference being conducted in the Indian State. 
China's decision is most likely the result of Pakistan's concerns, a close ally who stated that the G20 summits were intended to support India's "illegal occupation" of Jammu and Kashmir. Meanwhile dismissing such ill-founded concerns of the Chinese side, India reiterated that all her states and union territories were hosting the G20 Summit 2023 in India.
However, as India continues to garner more goodwill and support from the G20 leaders, and China continues to lose standing in international global forums, it become a permanent absentee from such global summits soon.