The Indian-Pacific Quad is working to break China's monopoly on rare earth elements.
The Indian-Pacific Quad comprising of India, Japan, Australia, and the United States are working together to break the Chinese monopoly on processing rare earth elements. So far, China has exercised a virtual monopoly on processing rare earth elements. Amid the trade war going on in between China and the United States, Beijing has many times, signalled that Washington may be denied supply of these rare minerals produced in China.
Why Australia is important?
The Quad countries are looking forward to utilising this opportunity to rapidly build collective self-reliance as dependency on China in critical areas may be a grave threat in the near future. In order to cut China's monopoly on rare earth elements, the Quad countries are trying to build Australia as the real taskmaster in order to liberate the region's democracies.
However, Australia's output is much smaller so far when compared to the mammoth quantities produced by China. But Australia is mounting a serious effort to bridge the production gap with China. This situation of vulnerability created by China may change soon, as there are four Australian companies who are working on advanced rare earth projects.
The three Australian companies located in Australia and one in Tanzania are focusing on the ferret neodymium-praseodymium: a combination of rare-earth metals, which imparts high strength permanent magnets, extensively used in electric vehicle engines.
India-Australia critical minerals deal:
In the month of June, Australia had inked a preliminary agreement for supplying critical minerals to push India's transition to a new energy economy. According to a report published in Businessworld, Australian Resources Minister Keith Pitt said, "Canberra could become India's top supplier of cobalt and zircon."
He further added, "India presents growing opportunities for Australia's critical minerals, especially when the nation-building its manufacturing sector, defence and space capabilities."
US-Australia rare earth mineral deal:
Australia has also worked out a rare earth elements deal with the US, the India-Pacific Quad's most powerful partner. The Australian rare earth miner Lynas would process the mined minerals in a facility in Texas, in partnership with the Pentagon. Besides the Australian company, Syrah has earmarked a production line in the US state of Louisiana to turn graphite into super-conductor graphene, for use in electric cars.
Japan-Australia rare earth partnership goes back ages:
Australia's partnership with Japan in the domain of the rare earth is already well established, following Tokyo's spat with Beijing over islands in the East China Sea. Fearing that its high-tech industries could be compromised, the Japanese decided to invest in Mount Weld, a mountain and a mine site in Western Australia, with one of the richest major rare earth deposits in the world.
What are rare earth elements, and why are they important?
The rare earth elements (REE) are a set of seventeen metallic elements that include 15 lanthanide elements present on the periodic table plus scandium and yttrium. The rare earth elements are all metals that have many similar properties and are often found together in geologic deposits.
Rare-earth elements are necessary components used for the manufacturing of more than 200 products. They are used in a wide range of applications, especially high-tech consumer products, such as cellular telephones, computer hard drives, electric and hybrid vehicles, and flat-screen monitors and televisions. During the past twenty years, there has been an explosion in demand for many items that require rare earth metals.
These metals play an essential role in our national defence. Rare earth metals are the key ingredients for making the very hard alloys used in armoured vehicles and projectiles that shatter upon impact. The United States is a major consumer of products containing rare earth elements. These elements are incorporated into many sophisticated technologies with both commercial and defence applications.
China's rare earth industry:
China is not only the largest producer of rare earth materials but is also its dominant consumer. China uses rare earth metals mainly in manufacturing electronics products for domestic and export markets. The major reason behind Chinese dominance in the international market mainly when it comes to the production of electronic products is because China controls around 95 percent of the world's rare earth production.
The rare earth elements industry is highly important to Chinese internal economics. From the 1960s to the 1980s, the United States was the leader in the global production of rare earth elements. Since that time, processing and manufacturing of the world's supply of rare earth elements and downstream value-added forms such as metals, alloys, and magnets have shifted almost entirely to China, in part due to lower labour costs and lower environmental standards.
What brought China's rare earth metals monopoly into focus?
China's stranglehold on rare earth metals and their supply chains has been highlighted by the disruption caused by the coronavirus pandemic. This pandemic situation resulted in an unimaginable loss to the global economy prompting governments and buyers to look for alternative sources for these expensive metals.
The worldwide lockdown caused disruption in the supply chain which made consumers rethink about their needs and therefore, necessitated on the fact to build collective self-reliance in the sector.
India's Contribution to Post-Conflict States' Development and Peacebuilding Support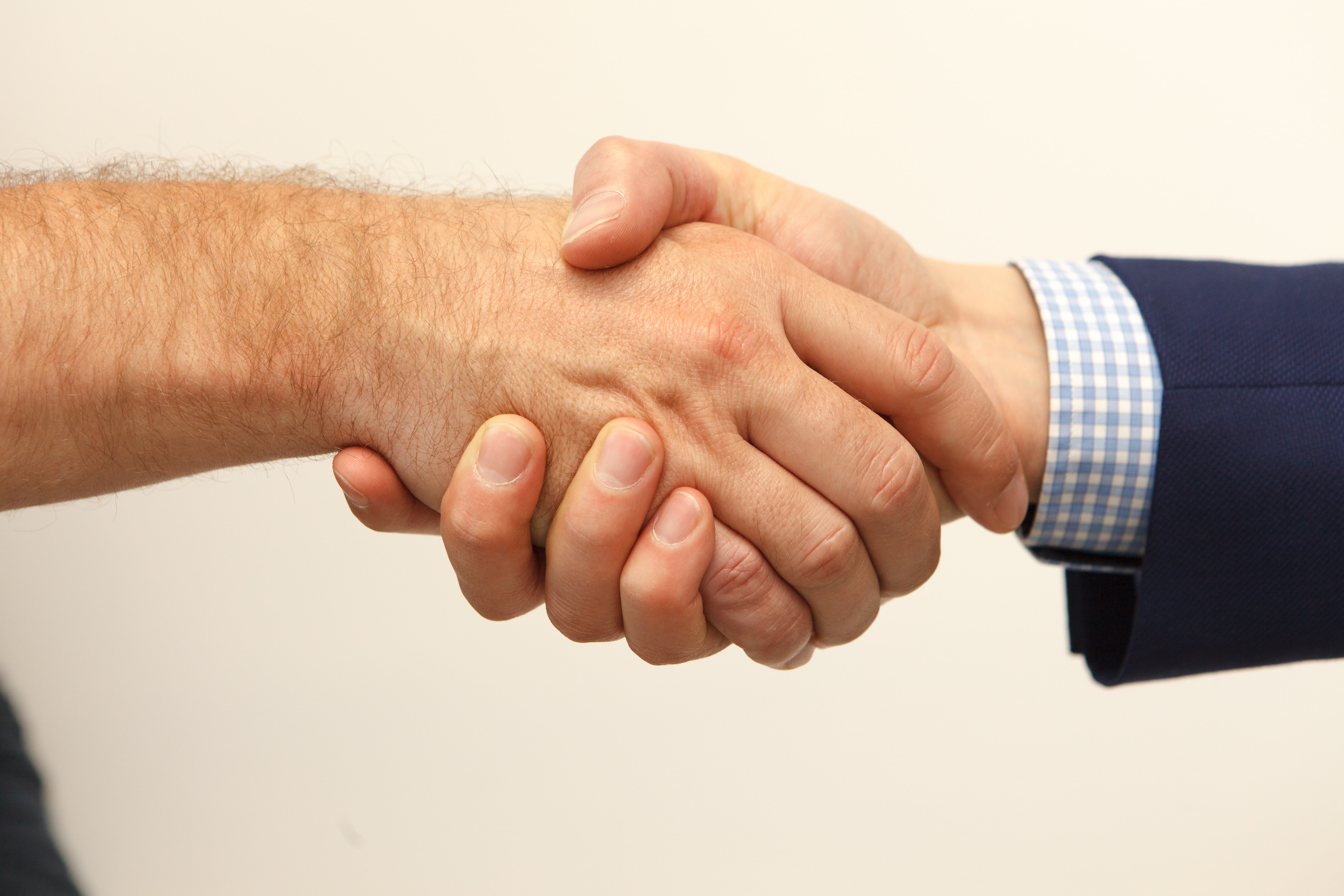 India's commitment to giving economic assistance to developing countries returns to its formation as an independent sovereign state in 1947. Despite its great struggle for growth after centuries of colonial control, India laid aside part of its scant resources to assist other developing countries. Regarding motivation, guiding principles, and methodology, India's approach to offering development and peacebuilding aid differs significantly from that of the DAC nations.
The primary motivation for India to participate in development assistance is an emotional and ideological desire to exhibit solidarity with other developing nations. The economic factor of access to the market for Indian products and natural resources for its expanding industrial sector became the additional impetus in the altered geopolitical and geo economic setting in the globalized globe. India needs a distinct support category for peace building since it rejects the concept. 
India's Humanitarian Assistance
The peculiarity of India as a provider of development aid is that it primarily benefited from support from Western nations and multilateral organizations. India, despite its problems, donated part of its limited resources to help other developing countries that had suffered from similar colonial exploitation and oppression. It provided development assistance to demonstrate its emotional and ideological unity with other poor nations. It had paid off handsomely since India could take the lead among developing countries and use moral influence to affect world politics during the Cold War. Its experiences influence the guiding ideas and methodologies for its development aid as a developing nation. 
With its recent economic growth and aim to lead the area, India has become more prominent in disaster assistance. While India has had significant success in achieving its goal of being the "first responder" in the region, it can further benefit from the goodwill generated by its aid: 
Improving internal procedures and increasing coordination with state governments, civil society, and other government branches; and 

eschewing a primarily bilateral approach and coordinating more through regional mechanisms or partnerships. Internally, increased collaboration between its numerous ministries, state governments, the media, and civil society would enable streamlining of operations.
India and Development Assistance 
India has been helping developing nations since its independence in 1947; referring to it as a new player in the world development scene needs to be more accurate. Despite facing development issues, India committed a portion of its limited resources to aid other emerging nations. It chose to share its knowledge and skills in development as an emotional and conceptual act of solidarity with other developing countries. India's initial development assistance was primarily offered through grants, multiyear loans, and technical help to its neighbors, including Nepal, Burma, and Afghanistan. For instance, in the 1950s, India gave "loans of almost 200 million rupees to Myanmar and 100 million rupees to Nepal."
India realized that a significant barrier to economic progress was a need for more skilled labor. India, therefore, prioritized enhancing the capabilities of other developing nations by providing financial aid for training programs and scholarships for higher education. For instance, India offered scholarships to students from Asian and African countries in 1949. Since then, India has contributed significantly to global development through scholarships and educational exchange. In addition to bilateral assistance for development between 1947 and 1964, India provided support through the multilateral Colombo Plan for Economic Development and Cooperation in South and Southeast Asia (Colombo Plan), which was established in 1950, and the Special Commonwealth Assistance for Africa Program (SCAAP), which was established in 1960. Moreover, it began funding the United Nations Development Program.
India's Increasing Participation in Humanitarian Aid
India's post-conflict contributions are mainly concentrated in three areas: the conflict and post-conflict period, natural disasters like earthquakes, floods, and tsunamis, as well as the aid for COVID-19. India has donated humanitarian help to Ukraine during the conflict, including provisions for children and medical treatment. India also offered assistance to Fiji after storm Yasa devastated the island. The nation has shown greater responsibility in aiding other countries experiencing crises.
India needed to distinguish between support for peace building and development, in contrast to the DAC (Development Assistance Committee) nations. The DAC nations concentrated on closing the "governance gap," particularly in post-conflict states, while India continued to offer support to reduce "capacity gaps." Geo-economic considerations have significantly impacted its development and peacebuilding assistance more than political and ideological considerations since its internal economic reforms and a turn towards the neoliberal policy paradigm in the 1990s. Its development aid shifted towards being more commercially focused with "tied credit."
Since the turn of the century, India has developed into a substantial source of development assistance, even though a sizable portion of its population remains in poverty. It is now part of the non-DAC group of countries, which collectively account for roughly 12 percent of overall aid. According to the International Committee for Red Cross (ICRC), in 2014, India's development assistance climbed from Rs. 134 million in 1990–1991 to Rs. 1.2 billion in 2012–2013. From Exim Bank's Line of Credits, it has expanded to Rs. 6.7 billion as of 2018–19 in grants, loans, and interest rate subsidies (LOCs). 
Principles for Help in Peace building and Development
The formation of India's guiding philosophy for its development and peacebuilding assistance was also affected by its emotional and ideological approach to dealing with underdeveloped nations. India's approach to development and peace building assistance has been influenced by a set of normative and operational principles markedly different from that of the DAC countries. India chose the phrase "development partnership" over "development assistance" or "development cooperation" in the era of globalization. India decided to refer to its connection as a development partnership rather than a donor-recipient one to highlight the egalitarian culture of involvement. Although the guiding concepts are not specified in one text, these are reflected in its administration of development assistance to developing nations.
Conclusion 
The distinctive concepts, techniques, and modalities of India's approach to development and peace building assistance draw attention worldwide. The DAC and non-DRC nations, including India, are working on parallel tracks to provide development and peacebuilding aid because they are wary of one another. It would be advantageous to see the differences as complements to meet the global concerns rather than seeing India's approach to providing development and peacebuilding aid as a challenge to the DCA's established frameworks. Instead of carrying on customary techniques of superimposing the economic and governance models of mature and high-income donors of DAC nations, they should draw some lessons from India's experiences of performing peace building and providing development assistance. 
India has demonstrated a different approach to promoting world peace and offering development aid. The benefit to underdeveloped nations is that they now have another source of assistance for development and peacekeeping. Instead of attempting to achieve consistency, the diversity in the field of development and peacebuilding support in the post-conflict states should be acknowledged.