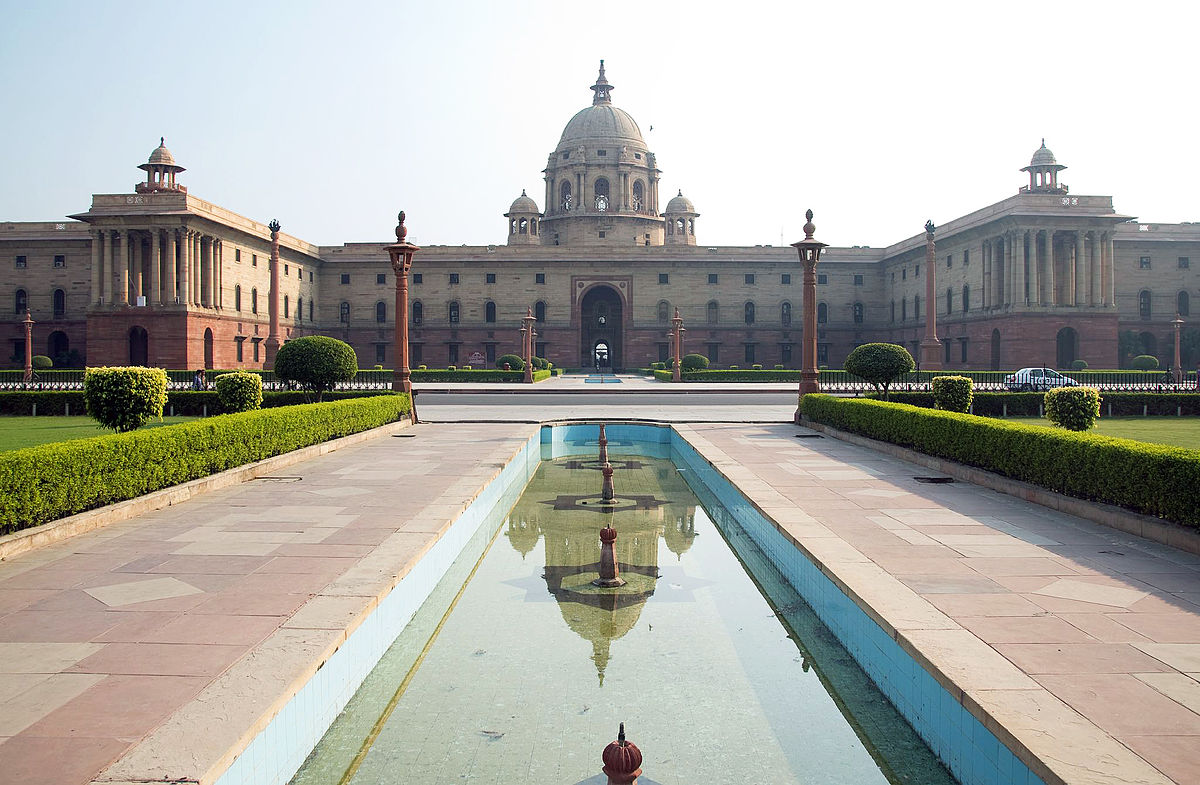 Foreign universities in India? Modi seeks law to allow Yale and Oxford to open Indian campuses
The Government of India (GOI) is seeking to overtake the nation's education sector to pursue 7,50,000 students who spend about $15 billion each year to study overseas.
Foreign universities in India are near as government seeks law to allow Yale and Oxford to open campuses in India. Indian universities have produced chief executive officers at companies from Microsoft Corporation to Google. The GOI is looking forward too passing a law which will regulate the operation of foreign universities. The government has a significant majority for passing the law, the draft is being prepared for approval by the parliament.
The ruling party has often resisted opening up the country's education sector before. But this law represents a change in its decision.
The Education Minister of India, Ramesh Pokhriyal confirmed that Australia's government and some universities had shown interest in the proposal. He also added that very soon, India will have some of the finest, world-class institutions.
India's higher education system is the world's third-largest in terms of student enrollment. It is next to China and the United States.
Since Independence, the higher education sector has witnessed a huge increase in the number of University level institutions and Colleges. Despite of a large increase, only three Indian Universities, IIT Bombay, IIT Delhi and IISc Bangalore have been included in the top 200 institutes list in the Quacquarelli Symonds (QS) World University Rankings 2020.
Why does India need to boost its education sector?
There has been a growing gap between the college curricular and market demands between India and the world. India needs to become more competitive. The country currently ranks at 72 among 132 nations in the 2020 Global Talent Competitiveness Index that measures the nation's ability to grow, attract and retain talent.
The Gross Enrollment Ratio (GER) of India in higher education is only 25.2 percent. This is quite low as compared to the developed and other major developing countries. There is a lack of equity in the GER among different sectors of society. GER for males is 26.3 percent and for females it is 25.4 percent. For the scheduled caste (SC) it is 21.8 percent and for the scheduled tribe is 15.9 percent.
Apart from this, their are regional variations too. While some states have high GER, some are far behind. The college density is the number of colleges per lakh eligible population. It varies from 7 in Bihar to 59 in Telangana. The all India average of college density in India is 28.
Most of the premier universities and colleges are built in a metropolitan and urban city, thereby leading to the regional disparity in access to higher education.
The government is yet to specify the incentives India will offer to attract foreign universities. The complex bureaucracy in India may be a stumbling point for the universities. The difficulty in getting a hold of the land, academic staff and competent infrastructure can be a big challenge.
Some universities abroad, already have ties with India. They allow students to partially study in India and then come to abroad to study on the main campus. The current move of the GOI will help these institutions to set up campuses in the home country itself.
New challenges faced by India
India has one of the largest higher education systems in the world in terms of enrollment. The only country that precedes India in the category is China. Despite having such a large enrollment rate, India lags in terms of infrastructure, quality teaching, and research investment, foreign universities in India can fill the gap.
The World Bank recently projected that 34 percent of India's population will be aged between 15 and 34 years by 2021. India is optimistic that overseas universities will set up their campus in India to tap the nation's young demographics.
India already has extended its agreements on education programs with 55 countries. This includes exchange of academics, students and cooperation on other initiatives.
The GOI is hoping that the new plan will double education spending to six percent of India's GDP. The federal government has suggested a spending of over 9 trillion rupees or about $123 billion on education in the five years to 2026, of which $28 billion will be on higher education.
The foreign universities and India's proposal
The University of Washington, London School of Economics, Massachusetts Institute of Technology and University of Western Australia commented that they have no plans of setting up their colleges in India.
Whereas, universities like McGrill University and the University of Sydney are looking forward to expand their partnerships in India through new courses or research programs.
The managing director of SDA Bocconi Asia Center, an Italian business school in Mumbai, Alessandro Giuliani said that they have been dreaming about the possibilities of delivering degrees in India. He also added that the institute is waiting to see the government's final regulations in the new policy. It hopes the regulations will avoid any minimum investment requirements especially in land.
The vice-president at the University of Toronto, Joe Wong declared that the university will be seeking new opportunities to further pursue such collaborations when India's new policy will be implemented.
University of Toronto already has an association with Tata Trusts and the Indian Institute of Technology (IIT) Bombay.
President Joe Biden's Conversation with the Cambodian Prime Minister Hun Sen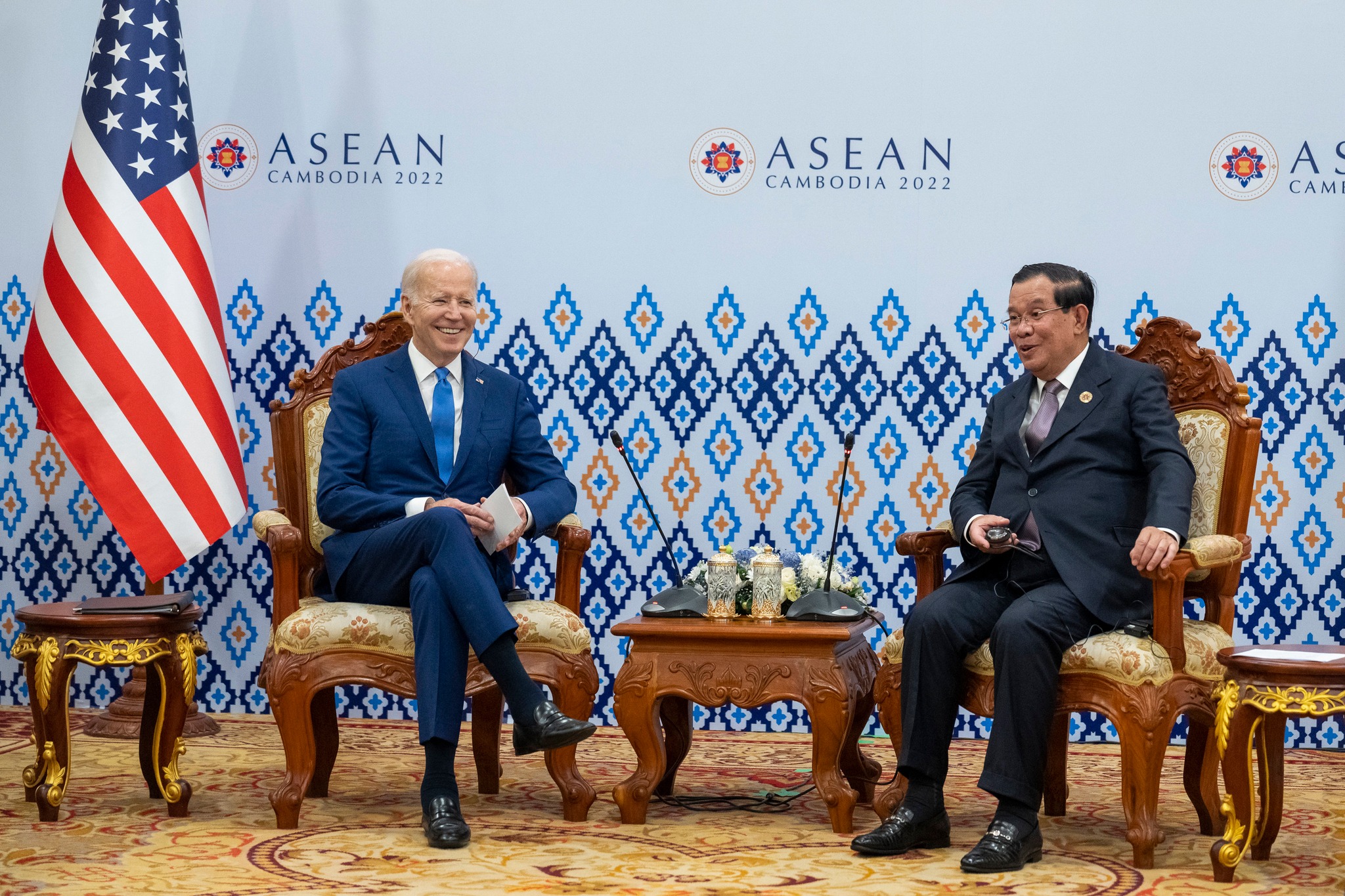 President Joe Biden landed in Cambodia on Saturday and supported the ASEAN nations. Before the eagerly anticipated Group of 20 summits next week in Indonesia, where Biden will meet with Xi for the first time in person since he took office, there will be a weekend of meetings in Cambodia. Before meeting with Xi, the president can engage with US allies at the ASEAN summits and the East Asia Summit on Sunday, both in Phnom Penh.
The US-ASEAN Comprehensive Strategic Partnership, which, according to Biden, "will tackle the biggest issues of our time, from climate to health security, defend against the significant threats to rule-based order and threats to the rule of law, and build an Indo-Pacific that's free and open, stable and prosperous, resilient and secure," was announced as "another critical step" toward building on the group's progress during his remarks at the summit. He cited a budget proposal for $850 million in support for Southeast Asia while praising the US's current financial commitments to ASEAN.
"This is my third journey and third summit, my second in person." The value reflects the United States' commitment to our relationship with ASEAN and our dedication to the region's centrality. The core of the Indo-Pacific strategy of my administration is ASEAN. In his opening remarks to the meeting, Biden said, "And we continue to reinforce our resolve to work in lockstep with an empowered, united ASEAN."
To build on the ASEAN leaders' conference in Washington earlier this year, the president's first meeting in Cambodia was with Prime Minister Hun Sen of Cambodia.
From the beginning of his presidency, Biden "was intent on elevating our engagement in the Indo-Pacific," according to national security adviser Jake Sullivan, and his attendance at the ASEAN and East Asia summits this weekend will highlight his accomplishments to date, including the Indo-Pacific Economic Framework unveiled earlier this year and security partnership initiatives.
"He's coming into this series of summits with that track record of success and purpose behind him, and he wants to be able to use the next 36 hours to build on that foundation to move American engagement forward, as well as to deliver several actual, practical initiatives," Sullivan said.
New initiatives on maritime cooperation, internet connectivity, and economic investment are some of these valuable measures, according to Sullivan. He added that Biden will soon begin a new maritime initiative that will "focus on using radio frequencies from commercial satellites to be able to track dark shipping, illegal and unregulated fishing, and also to improve the capacity of the countries of the region to respond to disasters and humanitarian crises."
Further, he added, Biden will also emphasize a "forward-deployed posture" toward regional defense to demonstrate that the US is actively pursuing security cooperation.
Biden also mentioned a brand-new US-ASEAN electric car infrastructure program during his speech.
He described the project as "a collaborative effort to build an integrated electric car ecosystem in Southeast Asia, enabling the region to achieve sustainable energy, economic growth, and ambitious emissions reduction targets."
Discussions on coordination "to continue to impose costs and build pressure on the junta" will also be centered on Myanmar, which was the subject of a February 2021 coup that ousted the country's democratically elected government.
Key Highlights
Concerns raised by Biden regarding Chinese activity at the Cambodian Ream Naval Base. The president expressed concern over the circumstances at Ream Naval Base and emphasized the value of complete transparency regarding the PRC (China's) military activities there.
The US President congratulated Cambodia's Prime Minister for backing Ukraine at the UN and spoke about the turmoil in military-ruled Myanmar.
President Biden also conveyed his gratitude to Cambodia for supporting resolutions at the UN to defend Ukraine from the brutal assault of Russia.
He thanked Cambodia for holding the ASEAN helm through a trying year.
The leaders "reflection on the historic US-ASEAN Special Summit's success in Washington, DC and applauded plans to establish a US-ASEAN Comprehensive Strategic Partnership at the annual US-ASEAN Summit later that day."
Along with the ASEAN Five Point Consensus, they also discussed the crisis in Burma and ASEAN's reaction, highlighting the international community's crucial role in restoring of democracy and stability in Burma.
In addition, Biden urged releasing activists like Seng Theory and a dual US-Cambodia citizen arrested on politically motivated allegations. The commitment of the United States to the Cambodian people and their goals for a more wealthy, democratic, and independent nation was reaffirmed by President Biden.