The border conflict between Azerbaijan and Armenia remains to be one of the major conflicts that emerged from the disintegration of the Soviet Union in 1991. Since decades, US, Russia and France have been trying to resolve the conflict but all in vain. After 2016, now in 2020, a number of bullets were shot across the border, taking lives of 67 individuals.
Being on the brink of the war, none of the countries are willing to pull back from the borders to ease up tensions. To further tense up the matter, Turkey has announced its allegiance towards Azerbaijan.
The disputed area of Nagorno-Karabakh
Nagorno-Karabakh is a mountainous region of about 4,400 square kilometer (1,700 square miles). The region became an autonomous region within the republic of Azerbaijan in the Soviet times. It is internationally recognised as a part of Azerbaijan but is inhabited majorly by ethnic Armenians.
None of the countries are in agreement to give up their control of the region as the region is a corridor for pipelines carrying oil and natural gas from the Caspian Sea to the world markets. Hence, the war can affect the world as well.
The Nagorno-Karabakh region became a part of the Russian Empire in the 19th century. As the Soviet Union started loosing control in the 1980s, the Nagorno-Karabakh region voted in the favor of being a part of Armenia.
This resulted in a fight to break out between Armenia and Azerbaijan. 30,000 people lost their lives in the violence. The ethnic Armenians gained control of the region. They also pushed further, occupying some of the territory of Azerbaijan, creating a buffer zone linking Karabakh and Armenia.
After the disintegration of the 1991 Soviet Union , Karabakh declared itself as an independent republic. This escalated into a full scale war between Armania and Azerbaijan. The number of lives lost in the war, have not been determined yet.
While Armenia itself has never officially recognised the region's independence, it became its main fainancial and military backer.
Peace calls between Azerbaijan and Armenia
In a referendum in 2006, the region of Karabakh approved a new constitution. This was declared as illegitimate by Azerbaijan.
With the presidents' meeting several times, there have been multiple instances of progress in the peace process between the two countries.
In May and November 2009, significant progress between the two countries were reported. The progress stalled and since then there have been a number of serious ceasefire violations in the region.
The most serious violation occurred in April 2016, killing dozens of soldiers on both sides.
The escalated conflict, what happened?
According to Armenia's defence ministry, the attack on civilian settlements in Nagorno-Karabakh and the regional capital Stepanakert began on the morning of September 27, 2020. Today, the situation has escalated, further killing 15 more servicemen and with more civilian casualties.
The separatist authorities in Nagorno-Karabakh confirmed the death of 18 people. The 18 individuals included a woman, a child and 16 of their troops. The authorities also laid out the information of around 100 people being wounded.
On Tuesday, September 29, 2020, the defence ministry of Nagorno-Karabakh reported 27 more deaths. The overall death toll shot up to 67, including 9 civilian deaths – seven at Azerbaijan and 2 on the Armenian side.
Azerbaijan alleged that the Armenian forces started the shooting on the border, and five members of the same family were killed by Armenian shelling. Both these things have been strongly denied by Armenia.
The Armenian government declared martial law and total military mobilisation, shortly after a similar announcement by the authorities inside Nagorno-Karabakh.
Martial law is an emergency measure under which the military takes over the authority and dunctions of the civilian government.
Armenian Prime Minister, Nikol Pashinyan accused Azerbaijan of "planned aggression". He also warned the possibility of the region being on the verge of a full-scale war by saying, "Get ready to defend our sacred homeland,".
Pashinyan urged the international community to unite to prevent any further destablisation.
Armenia claimed to have shot down two Azeri helicopters and three drones. It also claimed to have destroyed three tanks in the clashes that broke out on Sunday.
Azerbaijan's defence ministry confirmed the loss of one helicopter but said that the crew had survived. It also reported that 12 Armenian air defence systems had been destroyed. It denied the claims of losses reported by Armenia.
Azerbaijani President, Ilham Aliyev went live on TV to announce the order of a large-scale counter-offensive operation to respond to the Armenian army attacks.
He said, "I am confident that our successful counter-offensive operation will put an end to the occupation, to the injustice, to the 30-year-long occupation."
Armenia denied Azerbaijan's success in acquiring some regions. The unrecognised president of Nagorno-karabakh, Arayik Harutyunyan, confirmed some positions had been lost to Azerbaijani forces.
The International Reactions
Russia is traditionally seen as an ally of Armenia. Russia called for an immediate ceasefire and talks to stabilise the situation.
UN Secretary-General, Antonio Guterres said that he was "extremely concerned" and called for both sides to stop fighting. France, which has a large Armenian community, called for an immediate ceasefire and dialogue. Iran, which borders both Azerbaijan and Armenia, offered to broker peace talks. President Donald Trump said that the US was seeking to stop the violence.
Turkey has pledged its support to Azerbaijan. Turkish President, Tayyip Erdogan encouraged the world to support the country in its "battle against invasion and cruelty".
Turkey's support may strengthen Azerbaijan. In August 2020, it was stated that with the help of Turkish military, Azerbaijan would fulfil its "sacred duty". This can be related with the aim to take back its lost territories.
India's Contribution to Post-Conflict States' Development and Peacebuilding Support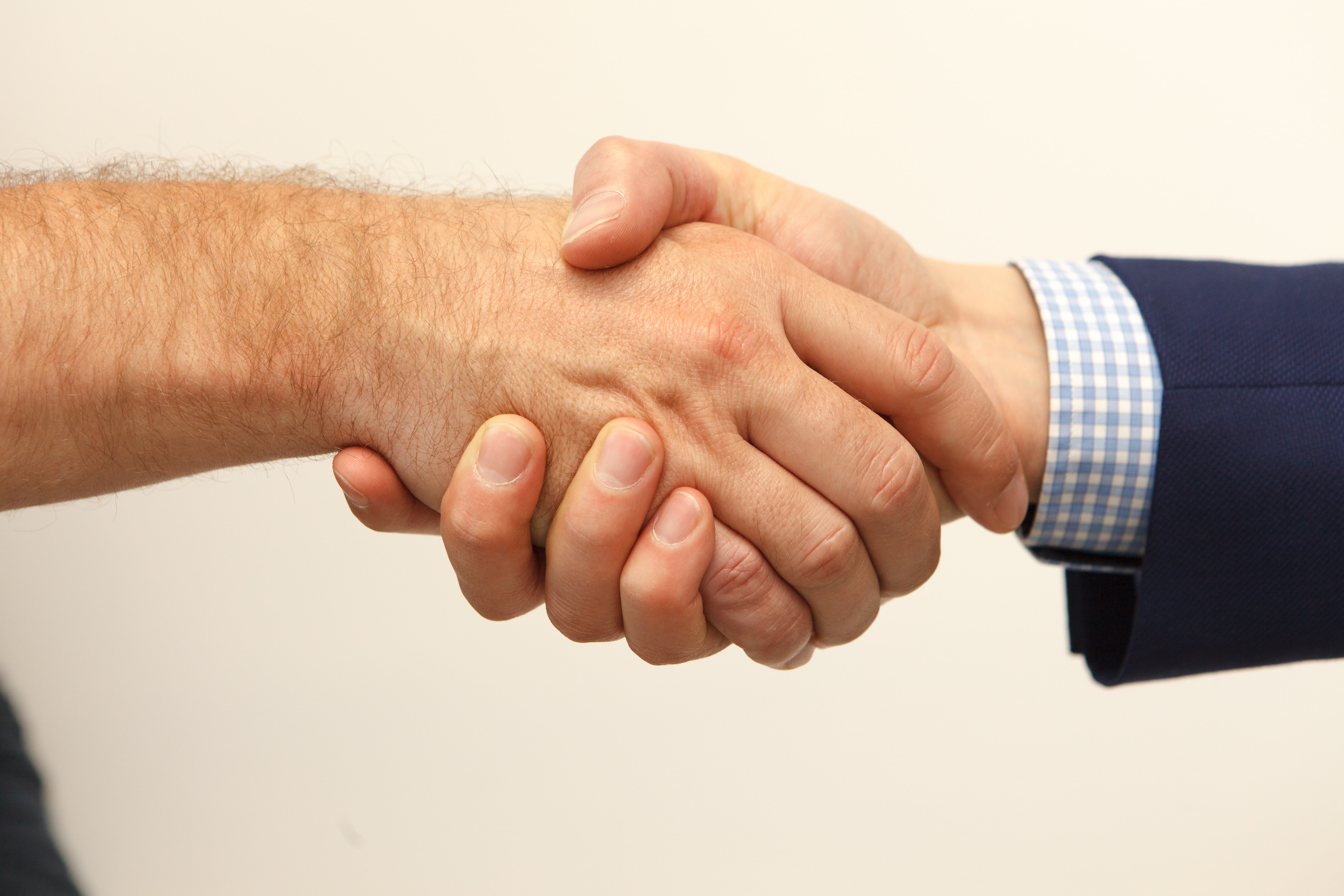 India's commitment to giving economic assistance to developing countries returns to its formation as an independent sovereign state in 1947. Despite its great struggle for growth after centuries of colonial control, India laid aside part of its scant resources to assist other developing countries. Regarding motivation, guiding principles, and methodology, India's approach to offering development and peacebuilding aid differs significantly from that of the DAC nations.
The primary motivation for India to participate in development assistance is an emotional and ideological desire to exhibit solidarity with other developing nations. The economic factor of access to the market for Indian products and natural resources for its expanding industrial sector became the additional impetus in the altered geopolitical and geo economic setting in the globalized globe. India needs a distinct support category for peace building since it rejects the concept. 
India's Humanitarian Assistance
The peculiarity of India as a provider of development aid is that it primarily benefited from support from Western nations and multilateral organizations. India, despite its problems, donated part of its limited resources to help other developing countries that had suffered from similar colonial exploitation and oppression. It provided development assistance to demonstrate its emotional and ideological unity with other poor nations. It had paid off handsomely since India could take the lead among developing countries and use moral influence to affect world politics during the Cold War. Its experiences influence the guiding ideas and methodologies for its development aid as a developing nation. 
With its recent economic growth and aim to lead the area, India has become more prominent in disaster assistance. While India has had significant success in achieving its goal of being the "first responder" in the region, it can further benefit from the goodwill generated by its aid: 
Improving internal procedures and increasing coordination with state governments, civil society, and other government branches; and 

eschewing a primarily bilateral approach and coordinating more through regional mechanisms or partnerships. Internally, increased collaboration between its numerous ministries, state governments, the media, and civil society would enable streamlining of operations.
India and Development Assistance 
India has been helping developing nations since its independence in 1947; referring to it as a new player in the world development scene needs to be more accurate. Despite facing development issues, India committed a portion of its limited resources to aid other emerging nations. It chose to share its knowledge and skills in development as an emotional and conceptual act of solidarity with other developing countries. India's initial development assistance was primarily offered through grants, multiyear loans, and technical help to its neighbors, including Nepal, Burma, and Afghanistan. For instance, in the 1950s, India gave "loans of almost 200 million rupees to Myanmar and 100 million rupees to Nepal."
India realized that a significant barrier to economic progress was a need for more skilled labor. India, therefore, prioritized enhancing the capabilities of other developing nations by providing financial aid for training programs and scholarships for higher education. For instance, India offered scholarships to students from Asian and African countries in 1949. Since then, India has contributed significantly to global development through scholarships and educational exchange. In addition to bilateral assistance for development between 1947 and 1964, India provided support through the multilateral Colombo Plan for Economic Development and Cooperation in South and Southeast Asia (Colombo Plan), which was established in 1950, and the Special Commonwealth Assistance for Africa Program (SCAAP), which was established in 1960. Moreover, it began funding the United Nations Development Program.
India's Increasing Participation in Humanitarian Aid
India's post-conflict contributions are mainly concentrated in three areas: the conflict and post-conflict period, natural disasters like earthquakes, floods, and tsunamis, as well as the aid for COVID-19. India has donated humanitarian help to Ukraine during the conflict, including provisions for children and medical treatment. India also offered assistance to Fiji after storm Yasa devastated the island. The nation has shown greater responsibility in aiding other countries experiencing crises.
India needed to distinguish between support for peace building and development, in contrast to the DAC (Development Assistance Committee) nations. The DAC nations concentrated on closing the "governance gap," particularly in post-conflict states, while India continued to offer support to reduce "capacity gaps." Geo-economic considerations have significantly impacted its development and peacebuilding assistance more than political and ideological considerations since its internal economic reforms and a turn towards the neoliberal policy paradigm in the 1990s. Its development aid shifted towards being more commercially focused with "tied credit."
Since the turn of the century, India has developed into a substantial source of development assistance, even though a sizable portion of its population remains in poverty. It is now part of the non-DAC group of countries, which collectively account for roughly 12 percent of overall aid. According to the International Committee for Red Cross (ICRC), in 2014, India's development assistance climbed from Rs. 134 million in 1990–1991 to Rs. 1.2 billion in 2012–2013. From Exim Bank's Line of Credits, it has expanded to Rs. 6.7 billion as of 2018–19 in grants, loans, and interest rate subsidies (LOCs). 
Principles for Help in Peace building and Development
The formation of India's guiding philosophy for its development and peacebuilding assistance was also affected by its emotional and ideological approach to dealing with underdeveloped nations. India's approach to development and peace building assistance has been influenced by a set of normative and operational principles markedly different from that of the DAC countries. India chose the phrase "development partnership" over "development assistance" or "development cooperation" in the era of globalization. India decided to refer to its connection as a development partnership rather than a donor-recipient one to highlight the egalitarian culture of involvement. Although the guiding concepts are not specified in one text, these are reflected in its administration of development assistance to developing nations.
Conclusion 
The distinctive concepts, techniques, and modalities of India's approach to development and peace building assistance draw attention worldwide. The DAC and non-DRC nations, including India, are working on parallel tracks to provide development and peacebuilding aid because they are wary of one another. It would be advantageous to see the differences as complements to meet the global concerns rather than seeing India's approach to providing development and peacebuilding aid as a challenge to the DCA's established frameworks. Instead of carrying on customary techniques of superimposing the economic and governance models of mature and high-income donors of DAC nations, they should draw some lessons from India's experiences of performing peace building and providing development assistance. 
India has demonstrated a different approach to promoting world peace and offering development aid. The benefit to underdeveloped nations is that they now have another source of assistance for development and peacekeeping. Instead of attempting to achieve consistency, the diversity in the field of development and peacebuilding support in the post-conflict states should be acknowledged.