Anyone who has even a passing interest in the global environment is aware that things are not looking good. But how serious is the situation? Our new study reveals that the future of life on Earth is bleaker than previously thought. Over the next few decades, the problems, which are all linked to human consumption and population expansion, will probably definitely worsen. The consequences will be felt for centuries, and all species, including our own, face extinction. This issue has highlighted the importance of finding a habitable planet to replace our own.
Humans have travelled to Mars in quest of life beyond our planet, and a surprising discovery from this desolate world has offered up new potential. The Curiosity rover, which is now trundling around Mars, discovered that several of the samples are high in a form of carbon that is connected with life processes on Earth. Perseverance landed in the Jezero Crater region of Mars. The location is thought to have a massive old lakebed, according to scientists. NASA thinks the area is a good site to look for signs of microbial life. If life existed on Mars, scientists believe it would have existed 3 to 4 billion years ago when water flowed on the planet. Perseverance is the fifth rover sent to Mars by NASA.
Planet discoveries appear to be plentiful these days: more than three thousand planets have been discovered around other stars, implying that there are hundreds of billions of planets in our galaxy alone. Seven years ago, no one – not a casual stranger on the street, nor even the most knowledgeable astronomer – could tell you if any planets similar to Earth existed.
Planet-hunting missions like NASA's Kepler Telescope, TRAPPIST, and a slew of other studies have revealed that there must be a plethora of rocky planets out there. The search for extraterrestrial life has recently taken a giant step ahead. Researchers working on the Breakthrough Initiatives-funded New Earths in the Alpha Centauri Region (NEAR) project may have identified a new planet in the habitable zone of the neighbouring star Alpha Centauri A, which is 4.37 light-years from Earth. Their findings were reported in the journal Nature Communications.
The scientists noticed a second bright object in a photograph of the star acquired with the European Southern Observatory's (ESO) Very Large Telescope (VLT) in Chile. They believe it might be a planet four to five times the size of Earth, or around the size of Neptune. It's between one and two astronomical units (AU) away from its star (one AU equals the distance between the Earth and the sun), putting it in the habitable zone, where water might form and support life.
China is now looking at other solar systems after sending robots to the Moon, landing them on Mars, and building its own space station. Scientists will disclose comprehensive plans for the country's first mission to find exoplanets later this month. More than 5,000 exoplanets have been identified in the Milky Way, largely because to NASA's Kepler telescope, which was operational for nine years before running out of fuel in 2018. Some of the planets orbited small red dwarf stars and were rocky Earth-like bodies, but none fulfilled the description of an Earth 2.0. Earth 2.0 is a Chinese mission that aims to change that. It is now in the early design phase and will be supported by the Chinese Academy of Sciences. The mission team will receive money to begin building the satellite if the designs pass a review by a panel of specialists in June. The spacecraft will be launched on a Long March rocket before the end of 2026, according to the crew.
This revolution in planet-hunting is amazing, but it raises the question of whether this pursuit for a new planet is sustainable, even in a galaxy where there are more planets than stars.
Scientists are concerned that an increase in rocket launches and the advent of space tourism would harm the environment and contribute to climate change. Much of the globe gasped in wonder when billionaires Richard Branson and Jeff Bezos flew into space this month aboard their companies' suborbital tourism spacecraft. 
For other scientists, though, these anniversaries marked more than just a technological achievement. The flights signalled the potential start of a long-awaited era in which rockets may fly into the so-far relatively pristine upper layers of the atmosphere significantly more frequently than they do today, despite severe hurdles. These flights are powered by a hybrid engine that burns rubber and creates a cloud of soot in the case of SpaceShipTwo, the aircraft operated by Branson's Virgin Galactic.
A single Virgin Galactic suborbital space tourism flight, lasting roughly an hour and a half, can cause as much pollution as a 10-hour trans-Atlantic flight, according to Dallas Kasaboski, the lead analyst at the space consultancy Northern Sky Research. In view of Virgin Galactic's plans to transport paying tourists to the edge of space many times a day, some experts find this alarming.
Of course, Virgin Galactic's rockets aren't the only ones to blame. According to Maggi, all rocket motors that utilise hydrocarbon fuels produce soot. Solid rocket engines, such as those used in the boosters of NASA's space shuttle in the past, burn metallic compounds and release aluminium oxide particles together with hydrochloric acid, both of which are harmful to the environment. The biggest problem, according to Karen Rosenlof, a senior scientist at the National Oceanic and Atmospheric Administration's (NOAA) Chemical Sciences Laboratory, is that rockets pollute the higher layers of the atmosphere — the stratosphere, which begins at an altitude of about 10 kilometres and the mesosphere, which begins at 50 kilometres. 
Pollutants are being emitted in regions where they are not ordinarily emitted. We must grasp the situation. What are the consequences if we raise these factors? According to Northern Sky Research, the number of space tourism flights will increase dramatically over the next decade, from perhaps 10 per year in the near future to 360 per year by 2030. This forecast falls far short of the growth rates that space tourism companies like Virgin Galactic and Blue Origin anticipate. The consequences of generating pollutants in places where you wouldn't ordinarily emit them are poorly understood. Though it is expected that the space tourism sector will grow tremendously in the future years, with the quantity of fuel consumed by the space industry being less than 1%, it is unclear when rocket launches will begin to have a significant environmental impact.
It is not only naive but also dangerous, to ignore the magnitude of the issues that face space travel and exploration. And science has a significant role to play in this. Scientists must be honest about the enormous problems that lie ahead. They should instead tell it like it is. Anything else is at best deceptive, and at worst possibly fatal for the human endeavour.
The Chinese Mastermind behind North Korean Cyber Attacks: The Accomplice with Selfish Motives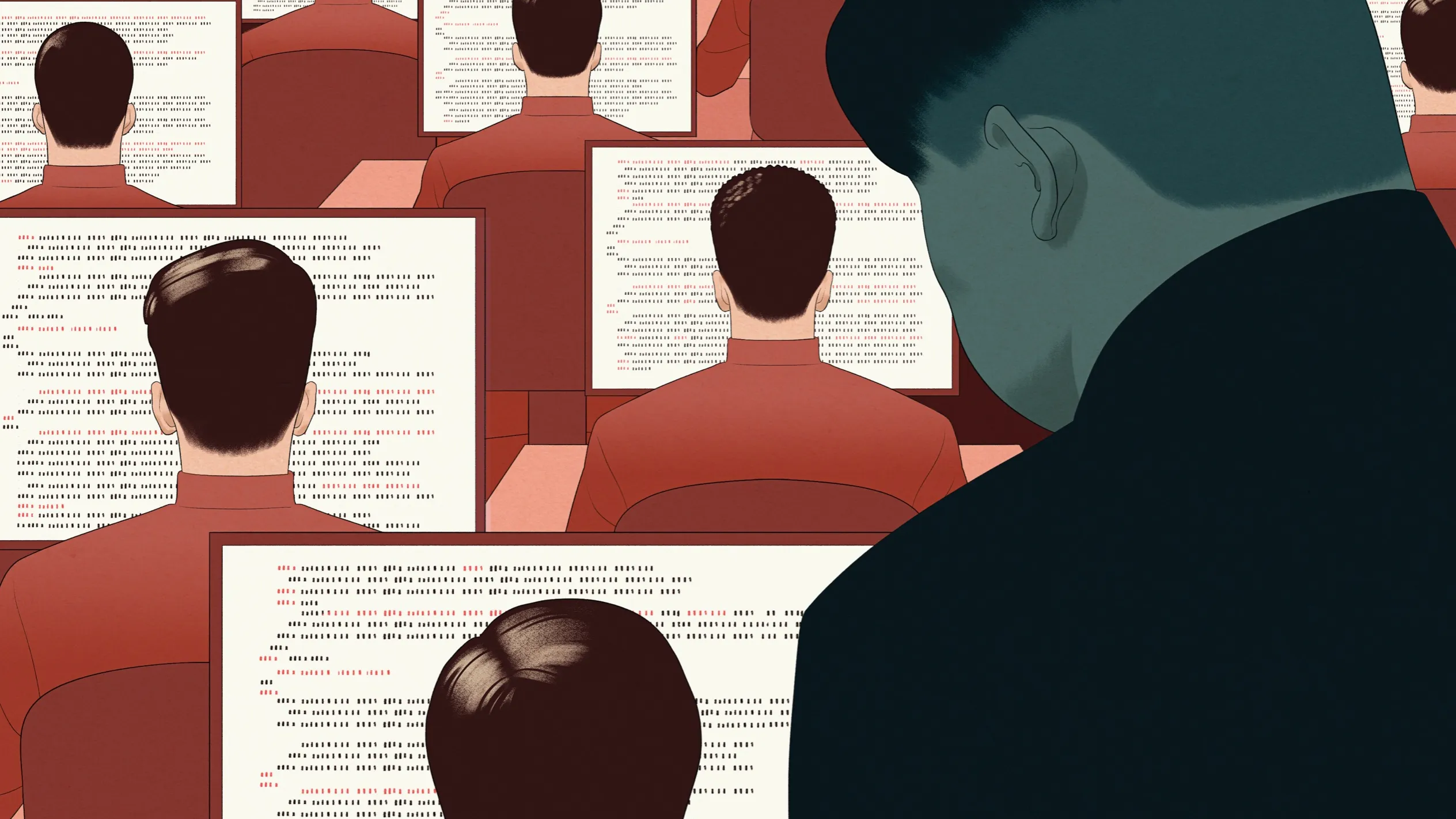 North Korea's nuclear weapon adventures make for regular headlines in news channels, and to fund these nuclear tests they deploy covert cyber hackings. The nation has a history of criminal activities, be it counterfeiting the US $100 federal reserve notes and passing them off in various countries, or becoming the single largest producer of methamphetamine (a highly addictive drug). The development of a cyber army by North Korea in its attempt to keep an eye on its potential enemies and to establish its hegemony in the upcoming cyber world is an alarming situation for all other democratic countries. Facing heavy trade sanctions for its inhuman activities, North Korea's regime involves itself in finding alternative methods to secure foreign capital for itself. Factors like covid-19 hitting the economy, and an all-time-low trade relations with other countries particularly China force them to commit such nefarious activities.
As per reports from a blockchain analysis company, Chain Analysis, North Korea has stolen almost $400 million of digital assets by attacking cryptocurrency platforms. The findings further reported that the frequency of attacks escalated from 4 to 7 times and the value extracted from these attacks grew up by 40%.
There are between 6000 to 7500 cyber warriors divided into four units to carry out cyber-terrorism against state infrastructure and financial services, and to hijack the latest defense technologies inspired by China's cyber warfare. The cyber warriors set up their first unit in 1993.
The attacks help them gather large amounts of money with less reputational risk, and the other motivating factor behind such attacks is to have cyber warfare with its enemy nations as initially, they targeted South Korea to undermine its overall economy.
Dedicated office in North Korea
Bureau 121 formed in 1998 is a secret cyber attack group, for stealing confidential information from overseas nations. As per media reports, they operate from Shenyang, China, and many members of the group are teenagers. As per the defector Jang Se-Yul, more than 1800 members are operating from different parts of the world. They are highly trained and rewarded military officials, and their main targets are the USA, South Korea, and Japan.
Bureau 39, also known as 'Cash for Kim', is a secret agency that manages finances for the top leaders of North Korea, and also finances nuclear weapons. They are involved in multiple illegal activities like counterfeiting foreign currency, slave trades (human trafficking), and the illegal selling of drugs and arms. Earnings from these activities are used to train hackers and to provide them with the essential tools for hacking.
History of major attacks by North Korea
The 2014 attack on Sony network under the name 'Guardian of Peace' was one of the major cyber-attacks done on any organization, to obstruct the release of the comedy movie 'The Interview' based on the assassination attempt of North Korea's leader Kim Jong Un.
In 2016, hackers from North Korea tried to rob $1 billion from Bangladesh National Bank using the SWIFT banking system but the bank was saved by a timely intervention from the authorities.
A group of hackers called 'Lazarus' carried out a heist of $275 million on the cryptocurrency exchange 'KuCoin' based in Singapore.
On 4th August 2022, there was an attack on a software supplier named Advanced Software Group, which was working with government agencies. A ransomware attack on the National Health Service (NHS) across the United Kingdom was implemented, and it tried to steal patients' details and other pertinent data.
In December 2022, Daniel DePetris, a US-based foreign analyst, received an email to give his thoughts on North Korea's security issues. When he inquired deeply about the emails he found that the mail was sent by a spy who disguised himself as the director of '38 North' think tank who wanted to target the analyst. "I realized it wasn't legit once I contacted the person with follow-up questions and found out there was, in fact, no request that was made, and that this person was also a target", DePetris told Reuters. Experts related to this field said that the hackers tried to find other countries' approaches and policies towards North Korea and mainly wished to know where the Western policy is headed on North Korea.
China's Assistance 
China helps North Korean hackers to launder the stolen money back to their country by helping them evade the economic sanctions. There is also support in the form of Chinese cyber infrastructure and in the form of providing training to the hackers. Some experts suggest that there are very poor internet conditions in Pyongyang and the hackers operate from the Chinese regions, especially those near China's border cities such as Dandong. Some reports also give evidence to the fact that the famous hacker group Lazarus was trained by China's cyber warfare department.
China helps North Korea's Bureau 121 officials by giving them shelter in its country's territory, and by providing them with all the basic facilities required for cybercrime (as per media reports).
China and North Korea have a student exchange programme, which eventually becomes the training ground for potential cyber hackers.
China's Involvement in Cyberattacks
Naikon APT (Advanced Persistent Threat) group backed by China's People Liberation Army unit 78020 is involved in operations against national governments in the Asia-Pacific region.  After the report published by 'Threatconnect' and 'Defense group inc.', the activities of the group have decreased drastically. Seculations are that they have either gone silent or have changed their modus operandi. However, in 2020, Check Point Software Technologies' threat intelligence arm revealed that the APT had many Asia-Pacific countries on its radar, and the case of cyber attacks on the Western Australian government was planned using the backdoor name 'Aria-body'. 
Their victims are mainly government agencies which include Foreign Ministry and Ministry of Science and Technology, civil and military organizations in countries such as the Philippines, Malaysia, Cambodia, Indonesia, Vietnam, Myanmar, Singapore, Nepal, Thailand, and Laos.
By stealing confidential data of different government units, the 'threat actors' used to create mistrust between the different ministries. Their main aim is to gather geo-political intelligence.
China's persistent use of cyber technology for unlawful activities has attracted North Korea towards it as its favorite teacher.
China Working at the Periphery 
There is no concrete evidence of a joint cyber attack by China and North Korea as of now. China mainly works on the periphery and North Korea operates from the center. Their confluence can also be substantiated by following the fact that there has not been a single cyber attack on China (However, Beijing has accused the US of Cyber attacks for stealing sensitive data) till date from North Korea. North Korea has also attacked all other nations except China. 
India – Digital Threats
As per the recent report of Panama-based virtual private network 'Nordvpn', the Indian users' data is most commonly seen in cybercrime markets. The recent cyber attack on AIIMS Delhi, for which officials argued that it originated in China may have some North Korean connection also. With the rise of digital use, the vulnerability of such attacks will increase and there needs to be a robust mechanism to minimize such illegal attacks