INTRODUCTION
Extra-Judicial Killings in India has a long-drawn enriching history in India. Suppressing dissent at the time of the British Raj, was one of the distinct characteristics of modern-day tyranny. The deceitful and unscrupulous practice of Extra-Judicial Killings is not new in India. It traces its past to the 200 years of British authoritarian rule. Even after independence, the paradigm of extrajudicial killings was used to curb the mutinies and revolts, in states like Bengal in the 1960s and Punjab in the 1980s. Currently, the rampant use of force and resources in this process is actively exercised in Kashmir conflicts, the North-East Indian States, and Central India affected by Maoists and Naxals.
WHAT IS EXTRAJUDICIAL KILLING
The exercise of every human right and its quest for public attention is seen as a public crime in contemporary times. Extra-Judicial killings provision is one such tool of curbing insurgencies and curtailing human rights, the right of mere existence. Incepting from the roots of Retributive Justice and inadequate disciplinary actions against the police and armed forces, Extra-Judicial Killings form the fundamental ground for all kinds of encounters and custodial deaths by force.
Section 46 of the Criminal Procedure Code 1973 talks about the ExtraJudicial Killings in brief. While Sec. 46(2) clearly entails the use of force or 'necessary means' in case of a person resisting arrests or attempts to evade the arrest, Sec. 46(3) strictly prohibits the act of causing death to the person trying to resist. However, the last phrase of clause 3, makes the law complex. The phrase "……. who is not accused of an offence punishable with death or with imprisonment for life" makes police personnel the judge of the person's life. Having little to no knowledge of the technicalities of intrinsic laws, the police especially in the state of Uttar Pradesh, Bihar and Jharkhand, etc. haphazardly exercise encounters and later twist the facts at their own will. 
So basically, reading and interpreting the sections together, it loosely translates that if a person who is 'alleged to have committed a crime which entails a death or life-imprisonment punishment, and he/she resists or tries to evade arrests, then one may cause the death of the said person.
CONSTITUTIONAL VALIDITY
In the case of State of West Bengal v Anwar Ali Sarkar, it was held that Art. 14 applies to both substantive and procedural laws. While the legislature is allowed to pass laws for certain groups for their betterment and upliftment, the Article clearly established the fact that equal rights must be treated alike. Therefore, it must be considered that CrPC is applicable to all persons. And keeping Section 46 in retrospect, the rule automatically categorizes the accused into two divisions; the one who is not accused of a crime that constitutes a death or life imprisonment punishment and the other which does. This further implies that the person who is resisting arrests in the latter case can be shot dead by the officials. This distinction between the two is not substantial or concrete enough, that solicits the killing of the person arrested. In addition, even if the distinction somehow passes the black-white check, the fundamental purpose of CrPC, which guarantees free and fair trial to the accused and upholds the principle of natural justice, gets defeated.
Furthermore, Article 21 which guarantees life and liberty to all persons except according to the procedure of law, seems to be in clear contravention to the discipline of ExtraJudicial Killings. In the case of Maneka Gandhi v Union of India, the court held that the procedure established by law has to be reasonable, fair and non-arbitrary. In addition, Kartar Singh v State of Punjab also held that the procedure must not only be reasonable but also should fall in line with the principle of Natural Justice especially Audi Alteram Partem. The procedure must ensure that the other party must be given a chance to be sincerely heard. Principle of Natural Justice also ensues the intimation of charge, which is obviously absent at the time of cases like ExtraJudicial killings. It was also heard in the case of Nirmal Singh Kahlon v State of Punjab that the absence of free and fair trial through a sincere investigation nullifies the fundamentals of CrPC and Art. 21 as a whole. Presumption of innocence, which is the virtue of free and fair trial, gets defeated when such a license is given to the arresting authority.
Conclusion
From the deep analysis of the aforementioned sections, it is wise to note that unchecked powers are vested in the hands of arresting authorities. Sec 46(3) becomes the tool of venting out personal hatred or a promotion ladder. The civilians and media are also equally responsible for glorifying such encounters and encouraging the heroism culture among the public service agencies. Secondly, the political influence over police administration is an unvarnished truth which is clearly depicted in the case of the infamous controversy of Vikas Dubey's death. Therefore, it would be appropriate for the Parliament to carry out suitable amendments in the particular section as it gives legal sanction to false killing, a power which is in absolute contravention of legal and fundamental rights.

Uber Story: Why does my driver insist on being paid in cash?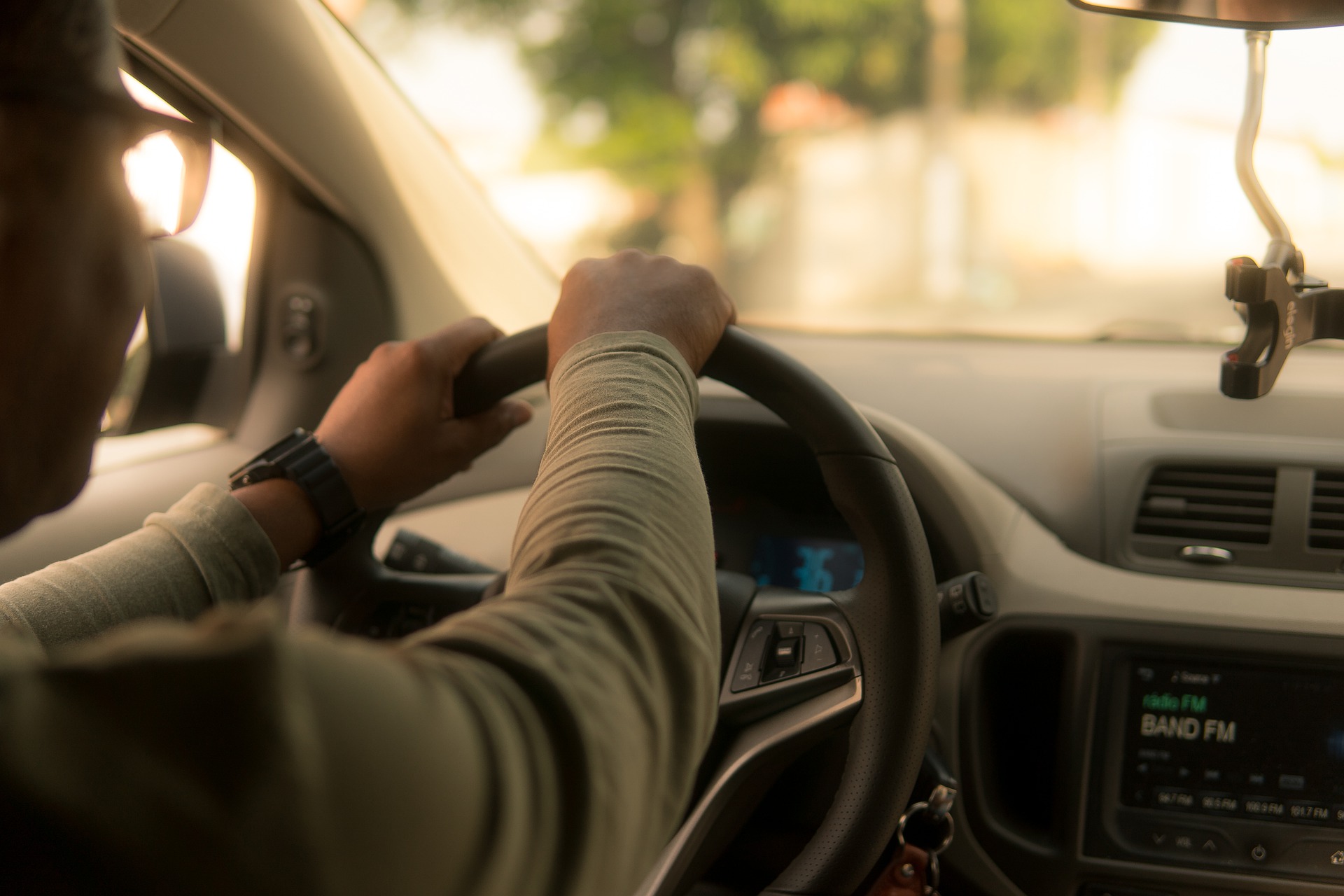 When Uber first launched in India in 2013, there was no commission and the driver kept the entire fare. However, a lot has changed since that time. "When I first started driving for Uber, the commission was roughly 5%." It was raised to 15% a year later, and it is now close to 35 per cent, sometimes even higher," a driver was reported as saying.
Because of the increase in commission, drivers now make significantly less money than they did a few years ago. This is one of the main reasons why more and more of them are requesting clients to cancel rides on the app in order to avoid paying the 35 per cent commission that Uber takes on every journey completed through its app. Ola and Uber's drivers have long struggled to make enough money as a result of this high commission system. The pay has been steadily decreasing. During the early days of Uber in India, a driver could make close to Rs 1 lakh in a month. Earning even Rs 30,000 today, on the other hand, appears to be a monumental undertaking.
But something more significant happened in India seven years ago, at the peak of Uber and Ola. Early drivers provided free word-of-mouth promotion for the two companies, resulting in more drivers joining the platforms. Many of these drivers had never owned a car before, and in order to join the company, they took out a loan to purchase one. However, when revenues decreased, paying monthly instalments became increasingly difficult. Rising fuel and natural gas prices, as well as a devastating epidemic, have only made things worse. 
One of the main issues these drivers face today is repaying their loans. According to a survey published earlier this year by Inc42, Ola and Uber lost over 30,000 cabs as a result of drivers' inability to make monthly payments. Drivers must pay for gasoline, insurance, automobile repairs, and loan repayments with their own money. The recent increase in gasoline prices, combined with Uber and Ola's ever-changing incentive structure, has resulted in a significant drop in hourly rates for drivers compared to pre-pandemic times.
The drivers of Ola and Uber are not the only ones who are protesting against the tech businesses for which they work. Workers employed by practically every major platform firm, including Swiggy, Zomato, Urban Company, and Amazon, to mention a few, have raised their voices against what they perceive to be exploitative working conditions this year. Due to their 'independent contractor' status with these organisations, they do not receive the same basic benefits as their workers.
Many of us are fed up with Uber drivers cancelling our rides when they inquire about our destination. It happens all the time, leaving us stranded at home or at work, waiting for a ride. That is no longer the case since cab-aggregator Uber has implemented new steps to reduce cancellations.
Uber Technologies Inc. (UBER) is a digital platform that uses its vast network and technology to move people and commodities from one location to another. Its mobility business offers ride-hailing services, its delivery company offers food, groceries, and other delivery services, and its freight business offers freight shipping services. The Uber platform connects consumers and businesses who require these services with people and businesses who can supply them. As a result, it's critical for Uber to keep both its drivers and riders pleased.
Uber has established new guidelines to address the issues that both riders and drivers have complained about after receiving dozens of complaints from customers and even drivers. Several passengers around the country have complained of drivers cancelling rides shortly after asking for their destination or failing to turn on the air conditioner in the sweltering heat, or even demanding additional fees to turn on the air conditioner in the cab. Meanwhile, drivers have expressed their dissatisfaction with their pay as a result of the country's growing fuel expenses.
Furthermore, everyone's needs in terms of payment mode or cycle are unique. At an Uber advisory council meeting, drivers expressed their need for increased payment options. Uber now displays the manner of payment (cash or online) to drivers before the ride begins. This gives the driver the option of taking a cash-only ride if that is what they require. The company has now implemented a daily pay method for drivers, making the cash or online decision redundant. Trip earnings from Monday to Thursday will be credited to drivers the following day, while earnings from Friday to Sunday will be credited on Monday.
The majority of cab drivers in the country prefer to be paid in cash, thus you may encounter an incident where the driver has inquired as to whether payment would be made online or in cash. This is due to the fact that cab aggregators take a long time to distribute money to drivers. As a result, drivers prefer to be paid in cash because they will have cash on hand. Alternatively, if the payment method is online, the driver either cancels the ride or requests riders to cancel the ride and pay him in cash the amount displayed on the app.
Uber considered this and adjusted the way a driver is compensated. The ride-hailing app will now display the form of payment to drivers, indicating whether the fare will be paid in cash or whether the consumer has chosen to pay with a card or another online payment option. Also, if a driver chooses the online payment option, they will be paid daily from Monday to Thursday, and their profits will be credited to their account on Monday from Friday to Sunday.
To address the issue of drivers cancelling rides, Uber will now display the destination for drivers to determine whether or not they wish to accept the ride before accepting it, rather than cancelling it after asking the rider for their drop location. According to the corporation, the feature is already available in 20 cities and will be expanded in the following days.
In addition, Uber claims it will communicate with drivers to maintain the quality of service during the ride in order to decrease cancellations and to discourage drivers from demanding extra money for any service, such as turning on the air conditioner in the cabs. Meanwhile, in response to rising fuel prices, Uber has boosted its fares by an average of 10-15% across the country. The company would compensate drivers for taking rides that take them far from their current position, reducing the number of cancellations.