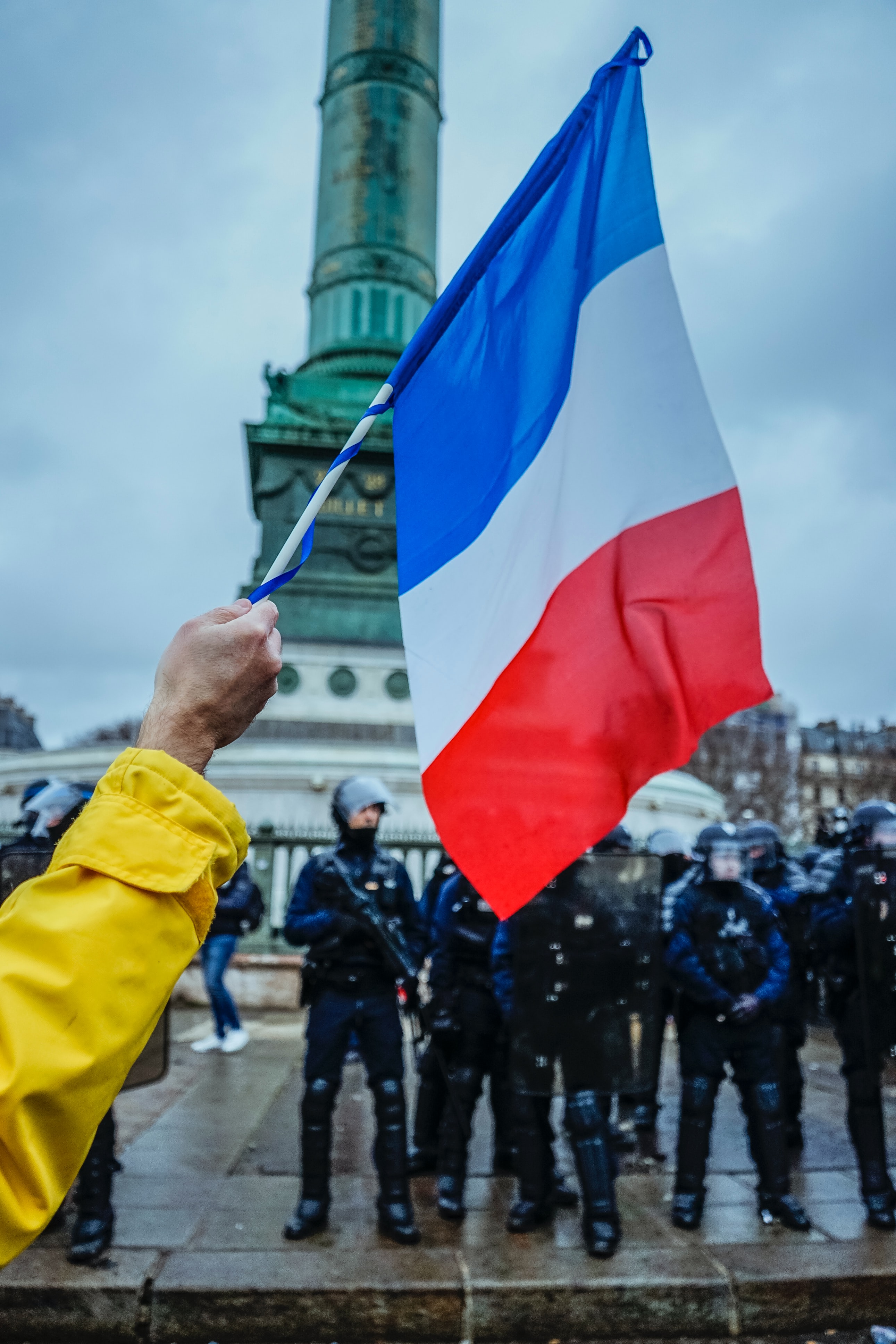 Eastern Mediterranean update: French military presence to increase amid Greece-Turkey tensions
France is set to increase its military presence in the eastern Mediterranean amid an escalating standoff between Greece and Turkey over oil and gas exploration in disputed waters.
The announcement
According to the French Armed Forces Ministry, France will deploy two Rafale fighter jets and a naval frigate 'Lafayette' in the region as part of plans to increase its military presence.
French President Emmanuel Macron called the situation in the eastern Mediterranean "worrying" and urged Turkey to stop its "unilateral" prospecting and "allow a peaceful dialogue" between the neighbouring NATO members.
"I have decided to temporarily reinforce the French military presence in the eastern Mediterranean in the coming days, in cooperation with European partners, including Greece," Macron tweeted.
French-Greek defence exercise
On August 13, the French military conducted training exercises with Greek forces off the southern island of Crete, Greek defence sources told Reuters news agency, as the first manifestation of Macron's support.
"Emmanuel Macron is a true friend of Greece and a fervent defender of European values and international law," Greek Prime Minister Kyriakos Mitsotakis tweeted, in French, after a call with the French president.
The ongoing Greek-Turkish dispute
Turkey and Greece, the two NATO allies, have shown disagreement regarding overlapping claims to hydrocarbon resources in the region based on conflicting views on the extent of their continental shelves in waters dotted with mostly Greek islands. Turkey dispatched the research ship Oruc Reis accompanied by Turkish naval vessels off the Greek island of Kastellorizo. Greece also deployed warships to monitor the vessel.
Turkey's President Recep Tayyip Erdogan has repeatedly said their agreement means that no oil and gas exploration or any other "projects" can proceed in the area without Ankara's permission.
Turkey doesn't recognize EU-member Cyprus as a state and claims 44 percent of its exclusive economic zone. It has dispatched drill ships to search for hydrocarbons off Cyprus, including in an area where the Cyprus government has licensed a consortium made up of Italian energy company Eni and French Total to carry out exploratory drilling.Cypriot President Nicos Anastasiades said on Saturday that he was in touch with the leaders of Egypt, Israel, Greece and Lebanon to formulate joint diplomatic action aimed at countering the Turkey-Libya maritime border deal but that joint action doesn't include a military option.
Turkish diplomat's car torched in Greece amid tensions over energy exploration
A Turkish diplomat's car was torched in Greece earlier in December,, amid escalating tensions between the two NATO allies. Nobody was hurt in the incident in Thessaloniki, Greece's second city. The Turkish consular staffer's car did not have diplomatic license plates, police said.
The two countries are locked in a row over energy exploration in the eastern Mediterranean.
Greek PM brands Turkey a 'threat to regional peace'
Greek Prime Minister Kyriakos Mitsotakis recently accused Turkey of being a "threat to regional peace," following wide-ranging talks in Jerusalem with his Israeli counterpart. In his first foreign trip since the start of the coronavirus pandemic, Mitsotakis condemned "Turkey's aggressive behavior in the eastern Mediterranean."
"We consider this activity to be a threat to regional peace and stability," Mitsotakis told journalists after meeting Israeli Prime Minister Benjamin Netanyahu.
Israel and Greece signed an agreement in January on building an undersea pipeline to carry gas from the eastern Mediterranean to Europe. Ankara stands opposed to the deal and has sent ships to search for energy reserves off Cyprus, while last week the Turkish military conducted air and naval exercises in the eastern Mediterranean.
"I have raised with the prime minister the recent incidents of illegal and provocative Turkish behaviour at our sea and land borders," the Greek premier said, standing alongside Netanyahu. Mitsotakis also criticized the "destabilizing effects that Turkey has had vis-a-vis its relationship with Libya."
By Kunjan Ahluwalia
G20 Summit & All That You Need To Know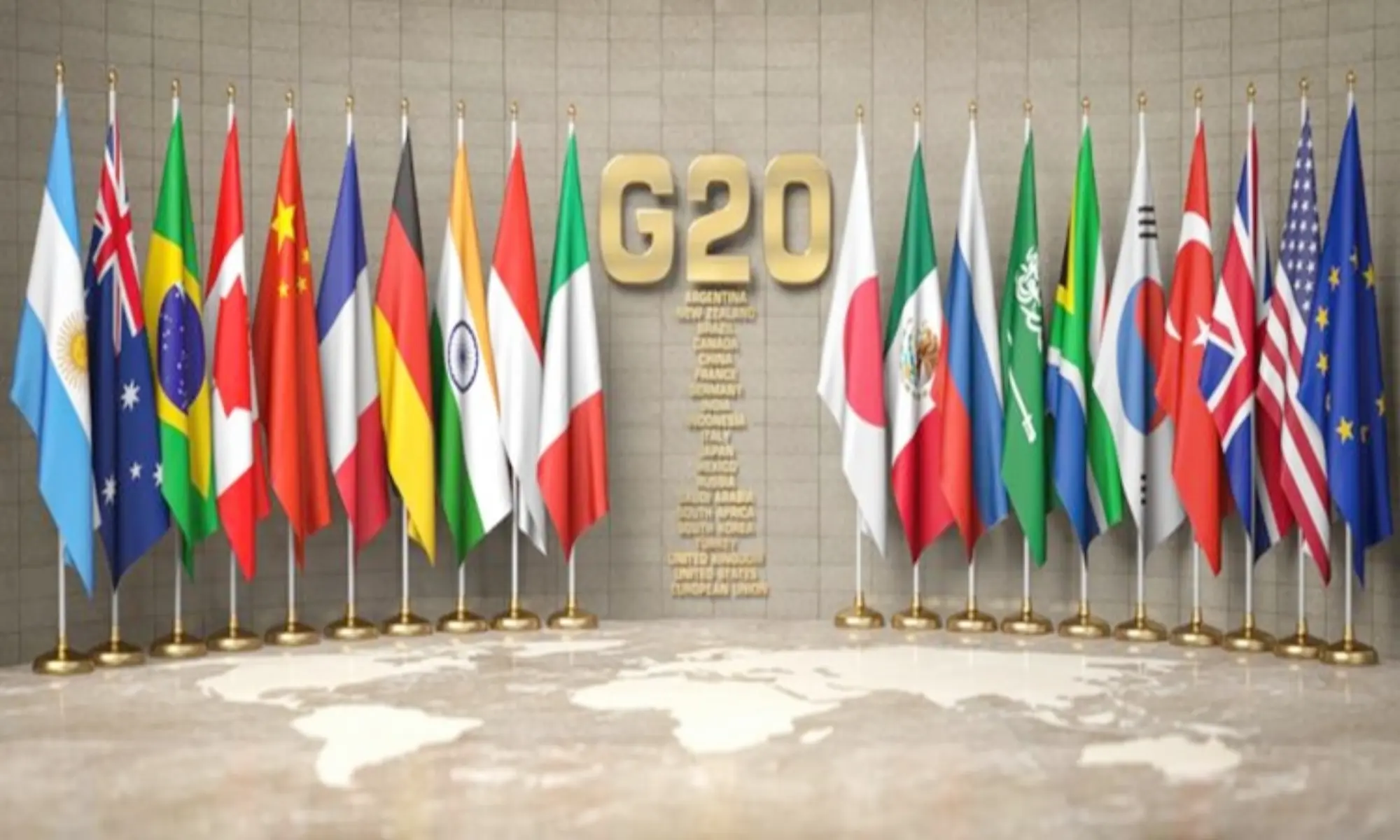 The G20 summit represents a significant portion of the global economy, accounting for around 85% of global gross domestic product (GDP), 80% of global trade, and two-thirds of the world's population. As a result, decisions made within the G20 can have far-reaching impacts on global economic policies and international relations.
What is the G-20?
Found in 1999, the Group of Twenty, or G20, is a global organization with 20 member nations. It was established in response to the financial crisis of the late 1990s and to bring together significant economies to discuss policy coordination and collaboration. It offers a stage for talks on problems related to the financial system's stability, sustainable development, and global economic issues. But over the years it has become a significant platform for leaders to discuss and act on critical global issues like poverty, inequality and climate change.
Which countries form the G-20?
Argentina, Australia, Brazil, Canada, China, France, Germany, India, Indonesia, Italy, Japan, Mexico, Russia, Saudi Arabia, South Africa, South Korea, Turkey, the United Kingdom, and the United States comprise the G20. The European Union is also a member and is represented by the European Commission and the European Central Bank.
Heads of state or government, finance ministers, and central bank governors gather at the G20's yearly meetings to conduct business. Discussions and negotiations aimed at promoting investment, international trade, financial regulation, and economic growth are the main topics of the sessions. Meetings of the finance ministers and central bank governors are held throughout the year in addition to the official summits to discuss ongoing economic challenges.
What is the Significance of G20 organisation and the G20 Summit?
Globally speaking, the G20 is essential in promoting cooperation among its members and tackling global economic and financial issues. It acts as a forum for discussion, collaboration, and coordination to support global economic stability and sustainable development. The G20 represents a significant portion of the global economy, accounting for around 85% of global gross domestic product (GDP), 80% of global trade, and two-thirds of the world's population. As a result, decisions made within the G20 can have far-reaching impacts on global economic policies and international relations.
The G20 summit brings together leaders from the G20 member countries to discuss and decide on various global economic concerns. However, it is the meaningful conversations between the sherpas of these nations that is vital for policy and decision making. 
Who are the G20 Sherpas?
During the G20 process, the senior officials and diplomats who attend/represent the G20 meetings on behalf of their nation's head of state or government are called as Sherpas. G20 Sherpas set the agenda, negotiate positions, and promote dialogue among the members.
Before the summit, sherpas frequently hold many rounds of discussions. These conversations touch on various issues, including financial stability, trade, investment, development, climate change, and other urgent global issues. The primary goal of these meetings is to identify areas of agreement, create consensus, and create cooperative strategies to deal with global economic difficulties. Sherpas hold in-depth discussions with their counterparts, examining various policy choices, sharing information, and attempting to reach a consensus on important topics.
Since each nation brings unique interests, priorities, and views, the conversations between the sherpas are intricate. To make sure that the outcomes of the G20 summit represent a broad consensus among the member countries, these discussions may require reaching concessions, settling disputes, and negotiating delicate problems. Sherpas bring together the priorities and viewpoints of the participating nations through these meetings, identify areas requiring group effort, and lay out potential solutions or policy suggestions for the summit's leaders to consider.
Sherpas are crucial in determining the G20 summit's agenda and results. As a result of their work, joint declarations, action plans, and pledges are created and approved by the leaders at the summit.
The conversations between the sherpas are a vital forum for communication, collaboration, and consensus-building among the G20 member nations. They are crucial in determining the summit's course and results, helping to make sure that the G20 addresses the world's economic concerns and promotes equitable and sustainable growth on a global scale.
India's G-20 Presidency
From December 1, 2022, through November 30, 2023, India will be the G20's president. In September of this year, the final New Delhi Summit will have 43 heads of delegation, the most ever to attend a G20 summit.
The slogan of this year's G20 Summit under the Indian Presidency is "Vasudhaiva Kutumbakam," which translates to "One Earth, One Family."
What is on agenda in the 2023 G-20 Summit?
Climate Finance, Life, and Green Development

Fast, Inclusive, and Resilient Growth 

Increasing SDGs progress

Digital Public Infrastructure and Technological Change

21st century's multilateral institutions

Women driving development
Behind the Scenes at G20
Before the summit in Kashmir (from 22 – 24 May), China raised a protest against the conduct of the G20 tourism working group conference being conducted in the Indian State. 
China's decision is most likely the result of Pakistan's concerns, a close ally who stated that the G20 summits were intended to support India's "illegal occupation" of Jammu and Kashmir. Meanwhile dismissing such ill-founded concerns of the Chinese side, India reiterated that all her states and union territories were hosting the G20 Summit 2023 in India.
However, as India continues to garner more goodwill and support from the G20 leaders, and China continues to lose standing in international global forums, it become a permanent absentee from such global summits soon.