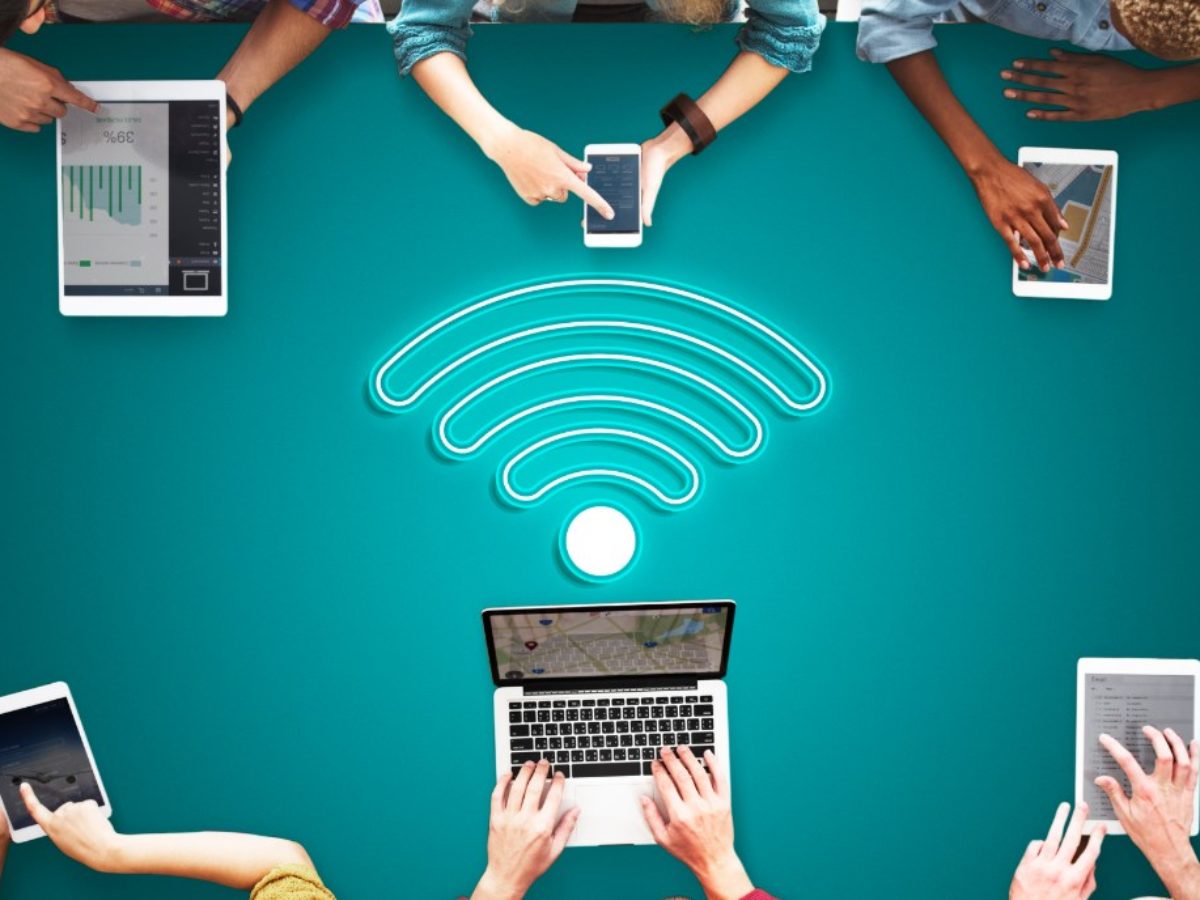 Digital colonisation: Are we still accepting the dominance of English, at the cost of our local languages?
The dominance of the English language over Indian web space is making the regional languages suffer.
Internet as a technology is seen with great optimism when it comes to the development of the world. Since 2016, the number of Indian internet users more than doubled, from 342 million in 2016 to 697 million in 2020. All thanks to Indian telecom giant Reliance Jio who provided fast and cheap cellular data to almost every Indian. Also, with the availability of Indian and Chinese smartphones at low prices, the new data plans suddenly made internet access affordable to the vast population of the country.
With so much presence of Indians on the internet, the country's webspace is still dominated by American companies like Amazon, Google, and Facebook. This dominance of foreign companies on the Indian internet is creating a kind of digital hegemony ultimately leading us towards 'digital colonisation'. However, there is another aspect to this digital colonisation that often goes noticed and that's the dominance of the English language over Indian web space.
Now here comes a point to think: Have you ever thought that because of the dominance of the English language on the Indian internet, regional languages of the country are suffering the most?
After India gained independence from the Britishers, we slowly came in the term with the fact that we cannot opt for one national language at the cost of other regional languages. Then why is it so that English is gaining aspirational value today, despite the fact that it is not a language spoken by everyone in the country?
What is digital colonisation?
Under classic colonialism, Europeans deprived native people of their land, exploited their labour, exercised governance, and perpetuated dependency and plunder through strategic underdevelopment. Corporations like the East India Company played a pivotal role in this process. In their pursuit of profit and power, Europeans took ownership and control of critical infrastructure, including ports, waterways, and railroads.
Let's not forget that be it the British, Dutch, French, Portuguese, or Spanish, they all initially entered the countries that they later colonised to do business. It was only gradually that they extended their business interests and started intervening in governance, eventually taking complete control over the countries.
Colonising a country no longer requires its physical invasion with military strength or so but can simply be done by controlling activities through networks and databases with a single click or by simply using the power of a language.
Similar to the age-old colonisation, digital colonisation is deep-rooted in the design of the tech ecosystem for the purposes of profit and plunder by foreign power. Today, in most countries including India, the English language has created its dominance. And to no one surprise countries like ours are, accepting the language dominance, but still, there are countries like China, Japan and some European nations, where native languages dominate over English.
For instance – The Chinese-controlled internet is already a world apart from that used by the rest of the globe. They use the Chinese language on internet and also the government of China blocks the netizens in China from accessing many of the apps and websites used and developed in other parts of the world. Chinese people mostly use apps made in China and avoid the usage of other online applications. Another example of dominance of English in the Indian computing systems can be well explained by comparing Indian laptops to Japanese laptops. The keyboard layout of Japanese laptop will be typically in native Japanese, while most laptops in India have an English QWERTY keyboard.
English language is taking over the Internet:
Raise your hand, if also think that English has become the official language of the Internet. Most of the Websites are available only in English. The English-speaking United States dominates in active Internet users, e-commerce, Internet advertising, and almost everything. English language is quite literally taking over the planet. English is everywhere, it dominates.
But this is a worrying situation especially when it comes to India as we give a lot of importance to this foreign language, conveniently forgetting our own Indian languages. India is a country who is known for its diversity, whether its people, culture or language. It, therefore, becomes highly important for us to protect our regional languages. Our culture is connected to our language, so there's one thing that's clear that if we want to protect our culture, we have no option of losing our regional languages.
Regional language content rules OTT platforms in India:
There has been immense internet penetration in India in recent years. The popularity of OTT platforms is no secrete in India. Indians are crazy when it comes to movies and online web series. With the acceptance of OTT platforms in India, the demand for online regional content has also grown. These online platforms are not only useful in spreading the availability of regional content but have also created their demand.
When it comes to watching OTT shows, India does not conform to stereotypes. According to a report, contrary to popular perception, regional content contributes to more than 40 percent video consumption, with Tamil, Telugu, and Bengali topping regional language viewing patterns. Platforms like Amazon Prime and Netflix are dubbing their shows in different Indian languages to have a greater outreach. India has also seen a number of new promising platforms with regional content coming up in recent times.
The regional content should be watched and promoted with the help of these platforms to spread the Indian regional content in various parts of the world. Let the world know that regional content is equally capable of applaud when compared to English content. Let us all take our step towards digital equality.
President Joe Biden's Conversation with the Cambodian Prime Minister Hun Sen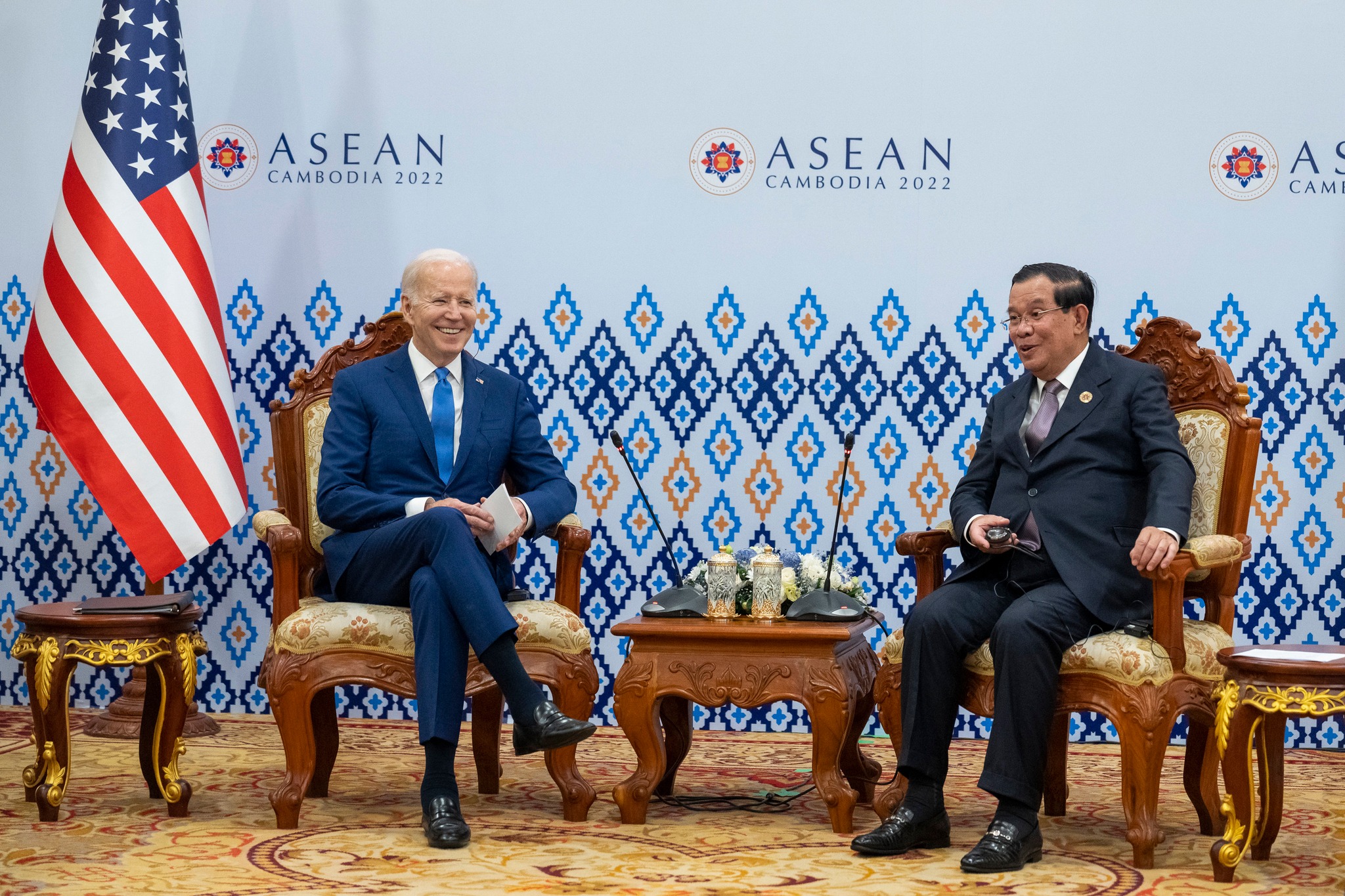 President Joe Biden landed in Cambodia on Saturday and supported the ASEAN nations. Before the eagerly anticipated Group of 20 summits next week in Indonesia, where Biden will meet with Xi for the first time in person since he took office, there will be a weekend of meetings in Cambodia. Before meeting with Xi, the president can engage with US allies at the ASEAN summits and the East Asia Summit on Sunday, both in Phnom Penh.
The US-ASEAN Comprehensive Strategic Partnership, which, according to Biden, "will tackle the biggest issues of our time, from climate to health security, defend against the significant threats to rule-based order and threats to the rule of law, and build an Indo-Pacific that's free and open, stable and prosperous, resilient and secure," was announced as "another critical step" toward building on the group's progress during his remarks at the summit. He cited a budget proposal for $850 million in support for Southeast Asia while praising the US's current financial commitments to ASEAN.
"This is my third journey and third summit, my second in person." The value reflects the United States' commitment to our relationship with ASEAN and our dedication to the region's centrality. The core of the Indo-Pacific strategy of my administration is ASEAN. In his opening remarks to the meeting, Biden said, "And we continue to reinforce our resolve to work in lockstep with an empowered, united ASEAN."
To build on the ASEAN leaders' conference in Washington earlier this year, the president's first meeting in Cambodia was with Prime Minister Hun Sen of Cambodia.
From the beginning of his presidency, Biden "was intent on elevating our engagement in the Indo-Pacific," according to national security adviser Jake Sullivan, and his attendance at the ASEAN and East Asia summits this weekend will highlight his accomplishments to date, including the Indo-Pacific Economic Framework unveiled earlier this year and security partnership initiatives.
"He's coming into this series of summits with that track record of success and purpose behind him, and he wants to be able to use the next 36 hours to build on that foundation to move American engagement forward, as well as to deliver several actual, practical initiatives," Sullivan said.
New initiatives on maritime cooperation, internet connectivity, and economic investment are some of these valuable measures, according to Sullivan. He added that Biden will soon begin a new maritime initiative that will "focus on using radio frequencies from commercial satellites to be able to track dark shipping, illegal and unregulated fishing, and also to improve the capacity of the countries of the region to respond to disasters and humanitarian crises."
Further, he added, Biden will also emphasize a "forward-deployed posture" toward regional defense to demonstrate that the US is actively pursuing security cooperation.
Biden also mentioned a brand-new US-ASEAN electric car infrastructure program during his speech.
He described the project as "a collaborative effort to build an integrated electric car ecosystem in Southeast Asia, enabling the region to achieve sustainable energy, economic growth, and ambitious emissions reduction targets."
Discussions on coordination "to continue to impose costs and build pressure on the junta" will also be centered on Myanmar, which was the subject of a February 2021 coup that ousted the country's democratically elected government.
Key Highlights
Concerns raised by Biden regarding Chinese activity at the Cambodian Ream Naval Base. The president expressed concern over the circumstances at Ream Naval Base and emphasized the value of complete transparency regarding the PRC (China's) military activities there.
The US President congratulated Cambodia's Prime Minister for backing Ukraine at the UN and spoke about the turmoil in military-ruled Myanmar.
President Biden also conveyed his gratitude to Cambodia for supporting resolutions at the UN to defend Ukraine from the brutal assault of Russia.
He thanked Cambodia for holding the ASEAN helm through a trying year.
The leaders "reflection on the historic US-ASEAN Special Summit's success in Washington, DC and applauded plans to establish a US-ASEAN Comprehensive Strategic Partnership at the annual US-ASEAN Summit later that day."
Along with the ASEAN Five Point Consensus, they also discussed the crisis in Burma and ASEAN's reaction, highlighting the international community's crucial role in restoring of democracy and stability in Burma.
In addition, Biden urged releasing activists like Seng Theory and a dual US-Cambodia citizen arrested on politically motivated allegations. The commitment of the United States to the Cambodian people and their goals for a more wealthy, democratic, and independent nation was reaffirmed by President Biden.