Conflict, COVID and Climate Crisis: Major Risks of our Time
'If anything kills over 10 million people in the next few decades, it's most likely to be a highly infectious virus rather than a war. Not missiles but microbes……' words spoken by Bill Gates in 2015 at Ted Talks proved true, especially in the wake of the COVID pandemic that brought the world to a stand-still. Killing millions of people within two years with tons of collateral damage in areas of health, economy, national security, etc. has shaken the world to its core. But is it just the microbes over missiles that are going to cause mayhem, or a combined effort of both, catalyzed with cyber-catastrophe? The current Russia-Ukraine conflict, Taliban take-over in Afghanistan, the Worst Emergency crisis in Sri Lanka, and the never-ending Israel-Palestine war – these all point towards intensified armed-conflict chaos around the world. On the other hand, the worsening climate crisis is further aching the world manifold. The Australian Wildfires in 2020, East Africa droughts in 2011, 2017 and 2019, regular cloud bursts, and the melting of icebergs in Antarctica are a few of many natural disasters that beg for climate action. But the newest addition to the list of challenges for survival is cyber-warfare. During COVID lockdown, even large-scale businesses and industries moved online for their survival. This transition was never expected to be as sudden as it did during these troubled times. As a result, the move was made out of fear and fright rather than undergoing due diligence which is the general practice when shoring a business from stores to wires. Hence, the threats of cyber-attacks and other associated risks have further escalated. The increased threats required improved IT security thereby leading to a substantial number of corporate entities signing up for consultancies that offer digital dependency in business processes. This even led to a sharp increase of $20 Billion in the cyber-insurance sector between 2020-2025, which is almost triple to what it was. The market is anticipated to grow even more strongly with the additional momentum gained from digitalization. Munich Re, an insurance company that provides coverage for cyber risks has experienced meteoric growth in this sector gaining a share of 10% of the total market, making it one of the world's leading insurers.
 Multi-Dimensional Crisis
The Doomsday clock is stuck at 100 seconds to midnight. The world seems to be inching towards a civilization-ending apocalypse. Rising conflict, worsening climate change, and never-ending microbe attacks have the world hanging by a very thin thread of hope, perseverance, of resilience. While a larger section of the world wants to live in a world free of war, the power concentration sadly is inversely proportional to the mammoth population. Even a minimalistic endeavor of having a healthy family, working just enough to put food on the table and have access to quality education for children, seems bleak. But is it really the end or is it just a prolonged halt looking forward to an update?
The World Economic Forum has stressed ongoing and upcoming challenges created by cyber fraudsters, climate change, and space technology. As per the Global Risks Report, 2022 released on January 11, cyber security and space technology were listed as the most emerging risk sectors for the global economy followed by the existing pandemic. Cyberthreats are in no way a particular-sector-centric threat. It has the potential to affect entire civilizations as we live in a time where there is absolutely no connection-deficit. Everyone is connected with everything and vice-versa. And hence, cyber threats are growing faster than society's ability to effectively prevent and manage them. The rise of cryptocurrencies has given birth to a new breed of online dacoits, resulting in an increased number of malware and ransomware attacks.
What can be done?
It is a race. A race between what trumps what. Ever since the lockdown around the world has been lifted, inter-state wars and conflicts have dominated the attention of decision-makers. Needless to say, the pandemic is by no means over. Similarly, the climate-associated risks are piling up and it remains the largest and most complex existential challenge of our time that warrants unparalleled action. Evidently, vaccination is on roll and has proved to be effective against the invisible enemy, and hence one needs to understand the gravity of 7 million deaths where air pollution has been a major contributor. A heating world, in general, is detrimental to human health and thus, significant obstruction to a thriving society. While a total of 110 countries are now monitoring the quality of air their population breathes, it's simply not enough. The deterrent theory of removing factories and industries and adapting the primitive way of living is also impossible, especially in the urbanized world. Hence preserving nature and also concentrating on all-around economic development seems oxymoronic and ironical.
But, technological advancements during the wake of COVID have hinted that if ideas are shared and transcended beyond boundaries, there is hope. A simple instance of Tesla championing the sector of electric automobiles has prompted even a developing country like India to work in the furtherance of completely replacing fossil fuels with an alternative transformative source thereby resulting in an increase in electric vehicle production. A hybrid power strategy is inadvertently the need of the hour today. But how much does a country like India which promises a good mix of bright sun and wind along its coasts, requires resources to make the shift to Net Zero. Setting up hybrid power plants is also cost efficient as the plants share common equipment, electronics, and storage, as a dedicated hybrid plant can work round-the-clock with only sporadic recourse to storage.
The aforementioned mechanism is just one facet of a multi-dimensional resolution that the world warrants. The national leaders of countries can no longer lament and find nonchalant advisory bodies to pin their blames act. Furthermore, the citizens are also to be self-monitored. Citizens cannot resort to unveiling a red carpet for a government that completely negates the existence of climate change and cyber security. Rather, the citizens are to hold the constitutional entities accountable, answerable, and liable for negligence and poor performance.
Conclusion
Peace underpins all that is good in our society. But with each passing day, a realization of sorts that 'peace' is in short supply, resurfaces itself. The horrors of Covid have shown the world, that no matter how technologically advanced, monetarily rich, and systematically sustainable it looks, it is as vulnerable as one can be. The only upside that one can perceive from the horrifying pandemic, is that the loss of millions of lives and trillion dollars have only waken up the world from its deep slumber. Digitalization and globalization may have brought the world close, but the shrunk world is failing to realize that, with great inter-connectedness comes great interdependencies. And thus, the multi-dimensional crisis is not an individual but collective responsibility.
India's Contribution to Post-Conflict States' Development and Peacebuilding Support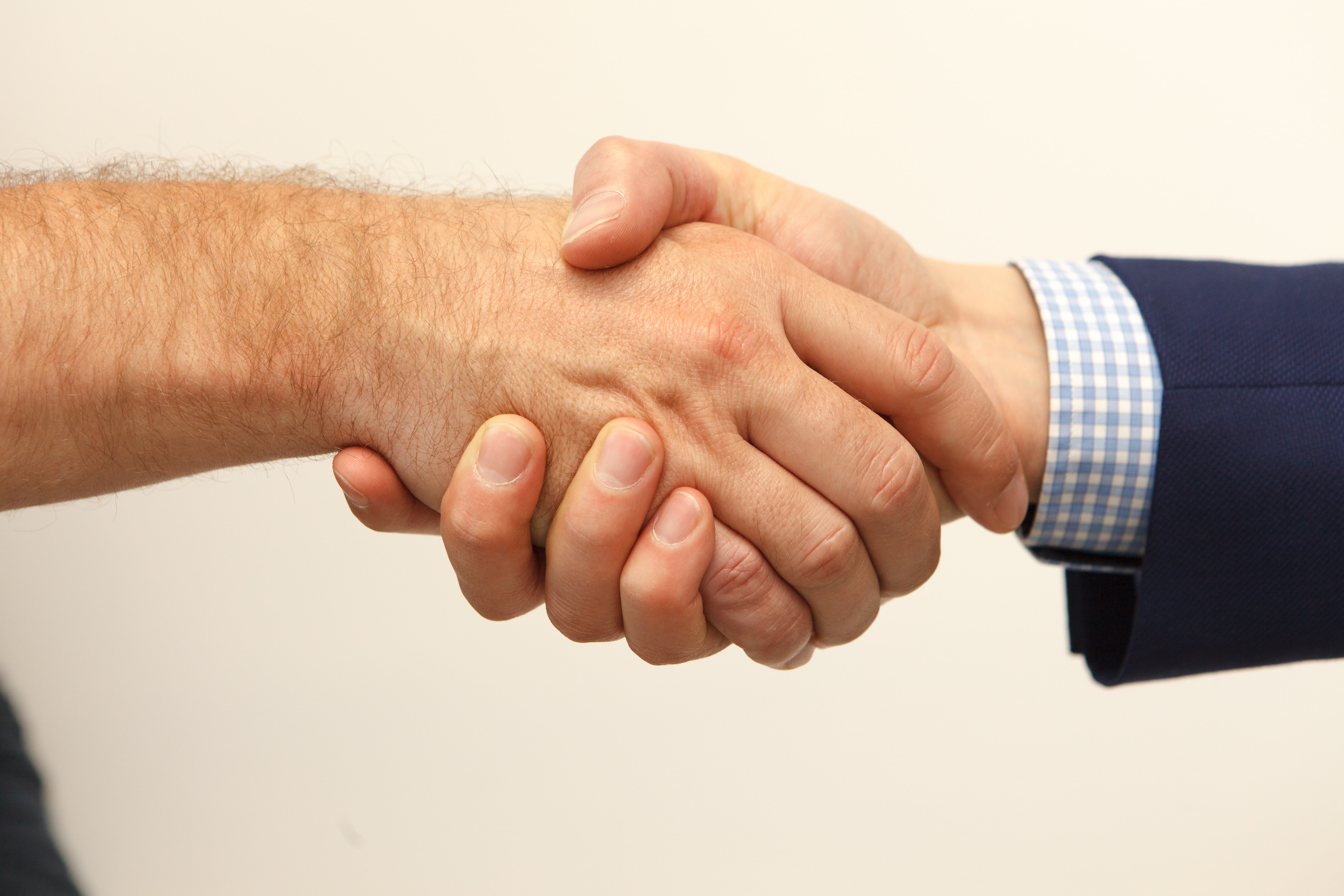 India's commitment to giving economic assistance to developing countries returns to its formation as an independent sovereign state in 1947. Despite its great struggle for growth after centuries of colonial control, India laid aside part of its scant resources to assist other developing countries. Regarding motivation, guiding principles, and methodology, India's approach to offering development and peacebuilding aid differs significantly from that of the DAC nations.
The primary motivation for India to participate in development assistance is an emotional and ideological desire to exhibit solidarity with other developing nations. The economic factor of access to the market for Indian products and natural resources for its expanding industrial sector became the additional impetus in the altered geopolitical and geo economic setting in the globalized globe. India needs a distinct support category for peace building since it rejects the concept. 
India's Humanitarian Assistance
The peculiarity of India as a provider of development aid is that it primarily benefited from support from Western nations and multilateral organizations. India, despite its problems, donated part of its limited resources to help other developing countries that had suffered from similar colonial exploitation and oppression. It provided development assistance to demonstrate its emotional and ideological unity with other poor nations. It had paid off handsomely since India could take the lead among developing countries and use moral influence to affect world politics during the Cold War. Its experiences influence the guiding ideas and methodologies for its development aid as a developing nation. 
With its recent economic growth and aim to lead the area, India has become more prominent in disaster assistance. While India has had significant success in achieving its goal of being the "first responder" in the region, it can further benefit from the goodwill generated by its aid: 
Improving internal procedures and increasing coordination with state governments, civil society, and other government branches; and 

eschewing a primarily bilateral approach and coordinating more through regional mechanisms or partnerships. Internally, increased collaboration between its numerous ministries, state governments, the media, and civil society would enable streamlining of operations.
India and Development Assistance 
India has been helping developing nations since its independence in 1947; referring to it as a new player in the world development scene needs to be more accurate. Despite facing development issues, India committed a portion of its limited resources to aid other emerging nations. It chose to share its knowledge and skills in development as an emotional and conceptual act of solidarity with other developing countries. India's initial development assistance was primarily offered through grants, multiyear loans, and technical help to its neighbors, including Nepal, Burma, and Afghanistan. For instance, in the 1950s, India gave "loans of almost 200 million rupees to Myanmar and 100 million rupees to Nepal."
India realized that a significant barrier to economic progress was a need for more skilled labor. India, therefore, prioritized enhancing the capabilities of other developing nations by providing financial aid for training programs and scholarships for higher education. For instance, India offered scholarships to students from Asian and African countries in 1949. Since then, India has contributed significantly to global development through scholarships and educational exchange. In addition to bilateral assistance for development between 1947 and 1964, India provided support through the multilateral Colombo Plan for Economic Development and Cooperation in South and Southeast Asia (Colombo Plan), which was established in 1950, and the Special Commonwealth Assistance for Africa Program (SCAAP), which was established in 1960. Moreover, it began funding the United Nations Development Program.
India's Increasing Participation in Humanitarian Aid
India's post-conflict contributions are mainly concentrated in three areas: the conflict and post-conflict period, natural disasters like earthquakes, floods, and tsunamis, as well as the aid for COVID-19. India has donated humanitarian help to Ukraine during the conflict, including provisions for children and medical treatment. India also offered assistance to Fiji after storm Yasa devastated the island. The nation has shown greater responsibility in aiding other countries experiencing crises.
India needed to distinguish between support for peace building and development, in contrast to the DAC (Development Assistance Committee) nations. The DAC nations concentrated on closing the "governance gap," particularly in post-conflict states, while India continued to offer support to reduce "capacity gaps." Geo-economic considerations have significantly impacted its development and peacebuilding assistance more than political and ideological considerations since its internal economic reforms and a turn towards the neoliberal policy paradigm in the 1990s. Its development aid shifted towards being more commercially focused with "tied credit."
Since the turn of the century, India has developed into a substantial source of development assistance, even though a sizable portion of its population remains in poverty. It is now part of the non-DAC group of countries, which collectively account for roughly 12 percent of overall aid. According to the International Committee for Red Cross (ICRC), in 2014, India's development assistance climbed from Rs. 134 million in 1990–1991 to Rs. 1.2 billion in 2012–2013. From Exim Bank's Line of Credits, it has expanded to Rs. 6.7 billion as of 2018–19 in grants, loans, and interest rate subsidies (LOCs). 
Principles for Help in Peace building and Development
The formation of India's guiding philosophy for its development and peacebuilding assistance was also affected by its emotional and ideological approach to dealing with underdeveloped nations. India's approach to development and peace building assistance has been influenced by a set of normative and operational principles markedly different from that of the DAC countries. India chose the phrase "development partnership" over "development assistance" or "development cooperation" in the era of globalization. India decided to refer to its connection as a development partnership rather than a donor-recipient one to highlight the egalitarian culture of involvement. Although the guiding concepts are not specified in one text, these are reflected in its administration of development assistance to developing nations.
Conclusion 
The distinctive concepts, techniques, and modalities of India's approach to development and peace building assistance draw attention worldwide. The DAC and non-DRC nations, including India, are working on parallel tracks to provide development and peacebuilding aid because they are wary of one another. It would be advantageous to see the differences as complements to meet the global concerns rather than seeing India's approach to providing development and peacebuilding aid as a challenge to the DCA's established frameworks. Instead of carrying on customary techniques of superimposing the economic and governance models of mature and high-income donors of DAC nations, they should draw some lessons from India's experiences of performing peace building and providing development assistance. 
India has demonstrated a different approach to promoting world peace and offering development aid. The benefit to underdeveloped nations is that they now have another source of assistance for development and peacekeeping. Instead of attempting to achieve consistency, the diversity in the field of development and peacebuilding support in the post-conflict states should be acknowledged.