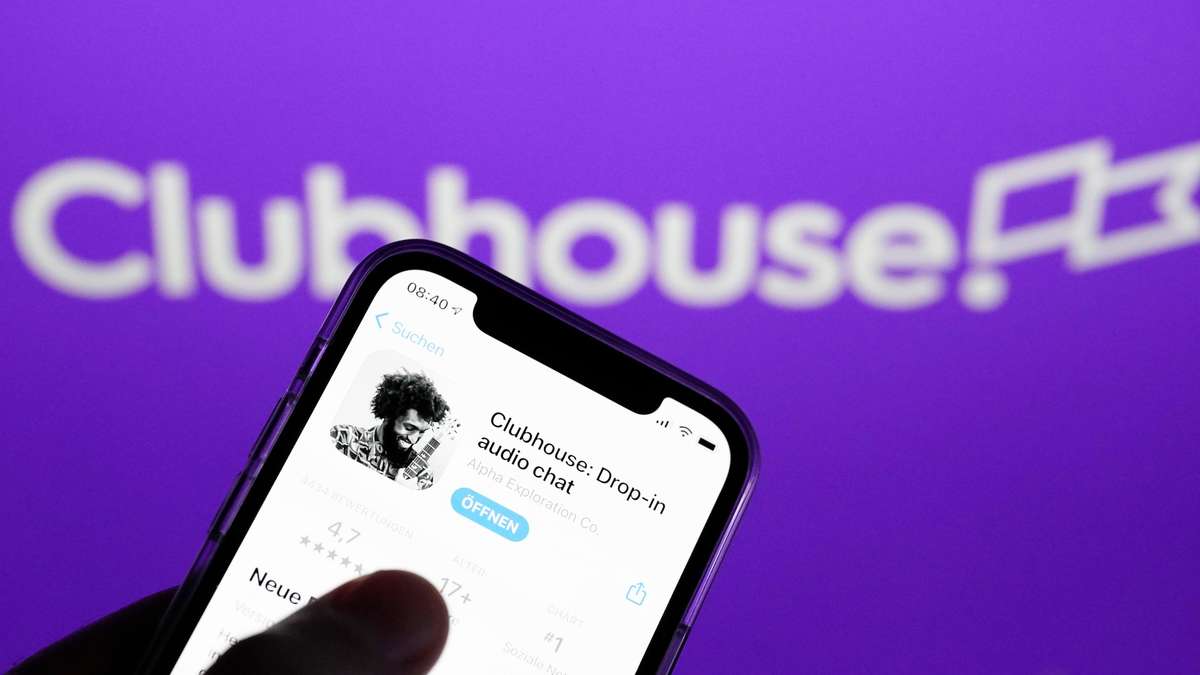 Clubhouse – A new social media app that enables users to interact with each other through audio clips
The Clubhouse app which is a voice-based social media app has gained popularity in the recent past. Unlike other apps, this app is only a voice-based app where users chat and communicate only through audio clips.
In this modern digital era, it is now quite impossible to imagine our lives without social media. Various social media apps like Facebook, WhatsApp, Instagram, and Twitter have become an inextricable part of our lives. As the scope of social media increases, a new voice-based app that allows users to interact with each other is stealing a lot of limelight and has become a hot new app in the social media world.
The Clubhouse app – a voice-based social media app has gained immense popularity in the past few days. Unlike other apps, this app is only a voice-based app where users chat and communicate only through audio while there is no provision of sharing pictures and graphics on the platform.
As of now, Clubhouse is quite an exclusive app where new users can join the app only through invites from existing users. With that, already existing users have only two invites to bring in their friends and colleagues on the app. Besides that, the app is only available to iOS users for download. However, the company plans to extend it to other consumers in the future.
Functioning of Clubhouse
So far the functioning of the app is quite simple where the user can easily get in or get out of the various chat rooms of their choice depending on their areas of interest. As soon as the users sign in to the app, they can follow varied types of people, clubs, and rooms of their preference. There the user can join and follow friends and known people and can listen to them while they speak.
At present, there lies a moderator in each chatroom who can be considered as an admin of the group. This moderator has the final authority to decide if the new members in the chatroom can speak or not. In that sense, the clubhouse also provides the option of raising a hand if someone wants to speak or express their thoughts in the club.
Clubhouse's parent company has affirmed that their app is quite unique from traditional social media apps as people share their audio clips on the app instead of texts and posts. There the people can talk, tell stories, develop ideas, meet and interact with new people, discuss new books, debate political issues along with a slew of other conversations.
The Clubhouse app has been developed by Paul Davison and Rohan Seth and is valued to be $100 million at present. According to The NewYork Times, the app has a total of 600,000 users till now. Moreover, the company has said that as of now they are a small team and do not have enough sources to sustain a huge number of users on their platform.
Further, the app provides and facilitates a camera-free environment based only on utterances and audio clips of the people. This can prove to be highly beneficial for those who remain reluctant to appear in front of the camera. Similarly, those who cannot write or express themselves through text can also get a significant platform for expression of thoughts.
Apart from this, there have been several reports on numerous complaints against the app pertaining to abuse and unregulated content moderation.
Elon Musk's appearance and a surge in stocks
Ever since Elon Musk joined a conversational session on the Clubhouse app, its stocks have been surging. Tesla chief did join the app on Monday when his interview got 30,000 listeners. The multitude of people was so much so that the room's limit of 5,000 people was attained. Thereafter many people were listening to his interview through Livestream on Youtube.
Amid the flurry of new listeners and a wave of excitement regarding the app increased. Investors also rushed to buy the shares of several tech companies related to the app. Following that shares of Agora increased by 44 percent while its price hit a high of $81.48 per share. Agora has been the company behind the development of audio technology of the Clubhouse app.
Also, in the state of utter haste, investors started investing in Clubhouse Media Group whose share eventually surged by 116 percent with its share attaining a price of $17.99. Interestingly, this company is nowhere related to the social media app Clubhouse. Later it was known that this company is a social media influencer firm owned by a company in the health sector.
Musk's candid interview on the app
Tesla chief and the world's richest person recently got quite candid during his interview on the Clubhouse app where he talked a lot on a diverse set of issues ranging from his personal life to the future prospects of his company. He expressed gladly, that within five years it will be very much possible for ordinary human beings to visit the planet Mars. He said that it would take six months to reach the planet and that the journey will be easily possible every two years.
Musk also admitted that he should have bought bitcoin eight years ago while reaffirming his strong support for cryptocurrency in the future. He even said that he strongly believes in the existence of aliens but to further substantiate this claim, he said, there would be the requirement of a high resolution camera which can snap pictures of upto 500 megapixels.
Apart from this he also reiterated about his 'Neuralink' company where a monkey is being experimented upon while enabling him to play games through his mind. This technology is believed to establish a connection between human brains, AI and computers in future.
On personal note, Elon Musk said that being the richest person along with being a tech boss is not that easy. He also said that entrepreneurs do not require any encouraging words for their ambitions. On his parenting skills, he got frank while saying that he does have parenting skills quite similar to ordinary parents who often take help of various tech options to educate their kids.

G20 Summit & All That You Need To Know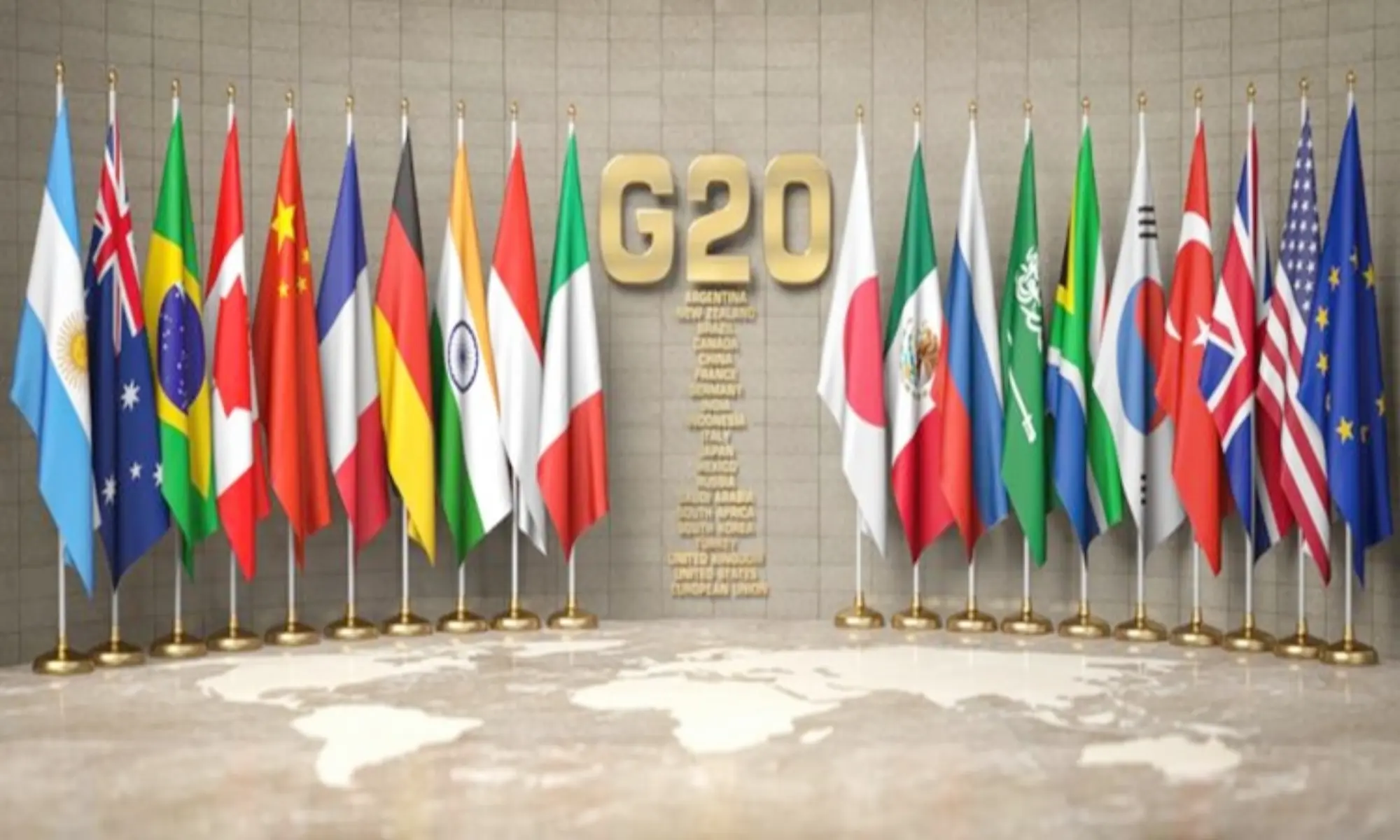 The G20 summit represents a significant portion of the global economy, accounting for around 85% of global gross domestic product (GDP), 80% of global trade, and two-thirds of the world's population. As a result, decisions made within the G20 can have far-reaching impacts on global economic policies and international relations.
What is the G-20?
Found in 1999, the Group of Twenty, or G20, is a global organization with 20 member nations. It was established in response to the financial crisis of the late 1990s and to bring together significant economies to discuss policy coordination and collaboration. It offers a stage for talks on problems related to the financial system's stability, sustainable development, and global economic issues. But over the years it has become a significant platform for leaders to discuss and act on critical global issues like poverty, inequality and climate change.
Which countries form the G-20?
Argentina, Australia, Brazil, Canada, China, France, Germany, India, Indonesia, Italy, Japan, Mexico, Russia, Saudi Arabia, South Africa, South Korea, Turkey, the United Kingdom, and the United States comprise the G20. The European Union is also a member and is represented by the European Commission and the European Central Bank.
Heads of state or government, finance ministers, and central bank governors gather at the G20's yearly meetings to conduct business. Discussions and negotiations aimed at promoting investment, international trade, financial regulation, and economic growth are the main topics of the sessions. Meetings of the finance ministers and central bank governors are held throughout the year in addition to the official summits to discuss ongoing economic challenges.
What is the Significance of G20 organisation and the G20 Summit?
Globally speaking, the G20 is essential in promoting cooperation among its members and tackling global economic and financial issues. It acts as a forum for discussion, collaboration, and coordination to support global economic stability and sustainable development. The G20 represents a significant portion of the global economy, accounting for around 85% of global gross domestic product (GDP), 80% of global trade, and two-thirds of the world's population. As a result, decisions made within the G20 can have far-reaching impacts on global economic policies and international relations.
The G20 summit brings together leaders from the G20 member countries to discuss and decide on various global economic concerns. However, it is the meaningful conversations between the sherpas of these nations that is vital for policy and decision making. 
Who are the G20 Sherpas?
During the G20 process, the senior officials and diplomats who attend/represent the G20 meetings on behalf of their nation's head of state or government are called as Sherpas. G20 Sherpas set the agenda, negotiate positions, and promote dialogue among the members.
Before the summit, sherpas frequently hold many rounds of discussions. These conversations touch on various issues, including financial stability, trade, investment, development, climate change, and other urgent global issues. The primary goal of these meetings is to identify areas of agreement, create consensus, and create cooperative strategies to deal with global economic difficulties. Sherpas hold in-depth discussions with their counterparts, examining various policy choices, sharing information, and attempting to reach a consensus on important topics.
Since each nation brings unique interests, priorities, and views, the conversations between the sherpas are intricate. To make sure that the outcomes of the G20 summit represent a broad consensus among the member countries, these discussions may require reaching concessions, settling disputes, and negotiating delicate problems. Sherpas bring together the priorities and viewpoints of the participating nations through these meetings, identify areas requiring group effort, and lay out potential solutions or policy suggestions for the summit's leaders to consider.
Sherpas are crucial in determining the G20 summit's agenda and results. As a result of their work, joint declarations, action plans, and pledges are created and approved by the leaders at the summit.
The conversations between the sherpas are a vital forum for communication, collaboration, and consensus-building among the G20 member nations. They are crucial in determining the summit's course and results, helping to make sure that the G20 addresses the world's economic concerns and promotes equitable and sustainable growth on a global scale.
India's G-20 Presidency
From December 1, 2022, through November 30, 2023, India will be the G20's president. In September of this year, the final New Delhi Summit will have 43 heads of delegation, the most ever to attend a G20 summit.
The slogan of this year's G20 Summit under the Indian Presidency is "Vasudhaiva Kutumbakam," which translates to "One Earth, One Family."
What is on agenda in the 2023 G-20 Summit?
Climate Finance, Life, and Green Development

Fast, Inclusive, and Resilient Growth 

Increasing SDGs progress

Digital Public Infrastructure and Technological Change

21st century's multilateral institutions

Women driving development
Behind the Scenes at G20
Before the summit in Kashmir (from 22 – 24 May), China raised a protest against the conduct of the G20 tourism working group conference being conducted in the Indian State. 
China's decision is most likely the result of Pakistan's concerns, a close ally who stated that the G20 summits were intended to support India's "illegal occupation" of Jammu and Kashmir. Meanwhile dismissing such ill-founded concerns of the Chinese side, India reiterated that all her states and union territories were hosting the G20 Summit 2023 in India.
However, as India continues to garner more goodwill and support from the G20 leaders, and China continues to lose standing in international global forums, it become a permanent absentee from such global summits soon.