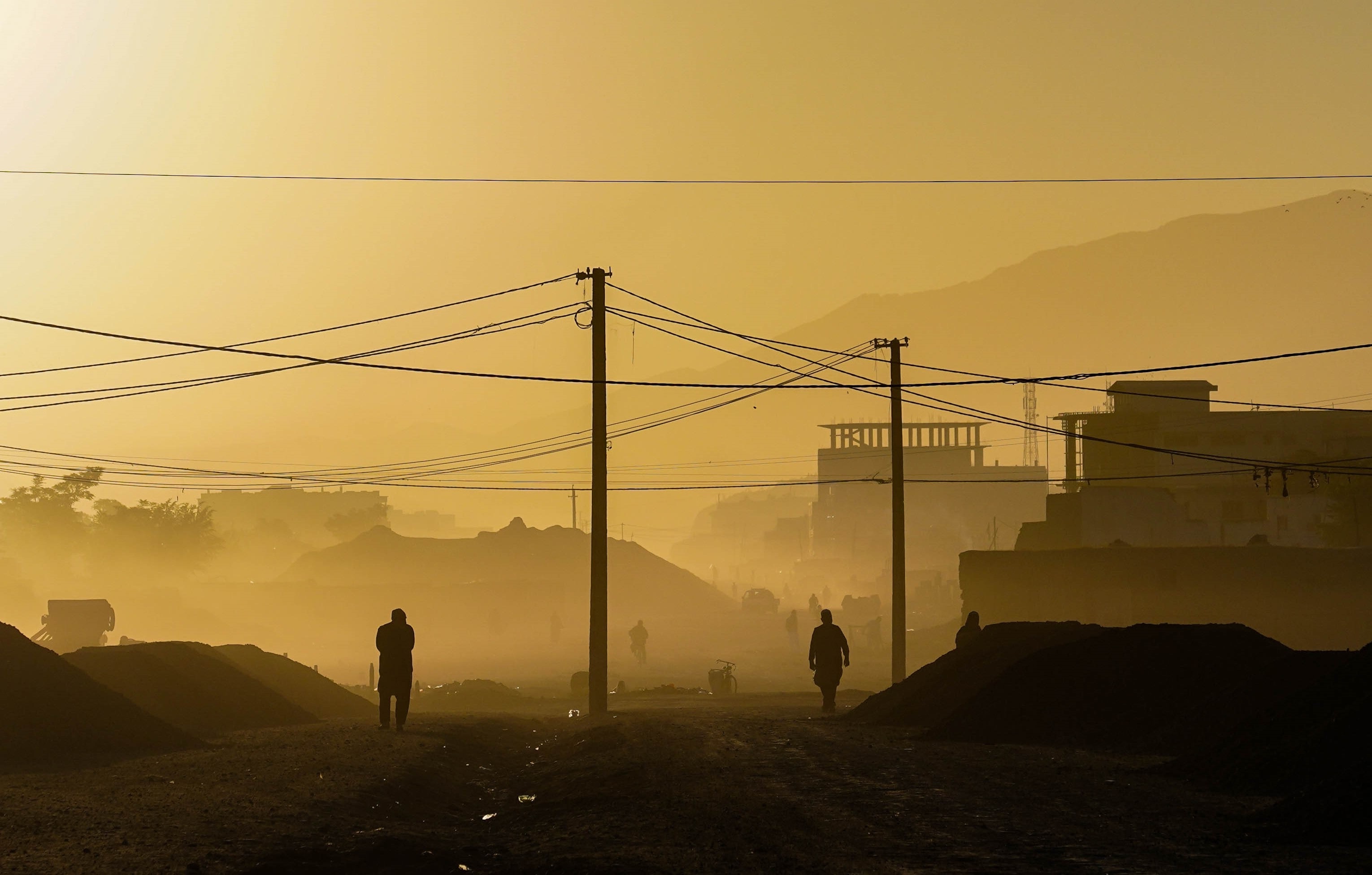 America's failure in restoring peace in Afghanistan
America's president Joe Biden has announced a complete withdrawal of American soldiers from Afghanistan's soil.
Introduction 
America's president Joe Biden has announced a complete withdrawal of American soldiers from Afghanistan's soil. The announcement shall be executed by September 11, 2021, which marks the ever-haunting anniversary of 9/11 attacks and would consequently mark the end of the longest war of America's history. The President of America has made the announcement, on the basis of lack of purpose. He reiterated that the purpose of neutralizing the leader of Al-Qaeda, Osama Bin Laden was duly achieved a decade ago and the terrorist threat in Afghanistan has evolved ever since. Therefore, he added that the purpose of American troops staying in Afghanistan is unclear and indistinct.
The former US President Donald Trump showed great confidence in bringing and sustaining peace in Afghanistan following the Intra-Afghan Peace Talks held in September 2020, in Qatar. While U.S. Defense Secretary Christopher C. Miller indicated the plans of withdrawal of American forces in 2020 in furtherance of Trump's statement, NATO Secretary-General Jens Stoltenberg warned that withdrawal of troops would lead Afghanistan into becoming a haven of terrorists, reinstating Islamic Caliphate.
The predictions by NATO stood the test of time. Afghanistan is now vulnerable and aggrieved to increased Talibani insurgencies, resulting in a catastrophic first half of 2021.
Recent developments
With 360,000 people been uprooted from their homes and record-level casualties surfacing every day, Afghanistan is currently in the worst phases of political, economic, social and religious turmoil. The Taliban is now fighting against Afghan forces for control of provincial capital states like Kandhar. With already 34 provincial states including the fifth-largest city Kunduz under Taliban's control, Afghanistan's current governance paradigm and sovereignty is facing a constant threat.
The country is currently witnessing mass displacement of people. It has already become the country to have produced the second largest displaced population in the world after Syria with almost 30,000 people fleeing from the country on a daily basis. However, the current number of such dislocation of people is expected to rise exponentially. While president Biden indicates that there is no genuine purpose to let America's troops stay in Afghanistan, hundreds of thousands of people have internally been displaced due to the increased conflict, terror and chaos.
Moreover, the people residing under such abhorrent and adverse conditions have now resorted to undertaking desperate measures. To extend the family's lineage in this quest for survival, domestic families have encouraged early marriage for their daughters.
In addition, distinct schools, small businesses, local vendors and marginalised sections have faced unignorable damages due to the violence. Hundreds of storefronts and local shops have been destroyed in consequence of the fighting and warcry. The owners of such shops are left to yearn and suffer without an income until their businesses are restored and rehabilitated. 
The locals are in fear. They are in an absolute state of dreadful shock. The violence from both sides has rendered the innocent locals to endure daily exploitation. Reliance on air attacks from Afghanistan's government has resulted in domestic chaos and civilian casualties. The plight of civilians is such that they refrain themselves from rushing the aggrieved to the hospital in case of emergencies as the hospital area is under the direct control of the Taliban. The civilians, therefore, sadly tend to manage medical complications on their own. In case of deaths during domestic medical tendency, selected family members move to the nearest cemeteries for the burial of the departed. 
Women have also faced the wrath of the current turbulence. Eminent journalists, radio jockeys and daily officials have been vehemently threatened by the Taliban to stay indoors, as they do not want women working in the media or even stepping out in public. As a result, women were instigated to flee away from the province. 
Certain provinces of Afghanistan, including Kunduz, have witnessed significant growth in crime and the drug trade. The residents have accused the government of being friendly with the Taliban. The government is believed to have reaped monetary benefits, while the Taliban-backed local mafia engaged in drug trades. The locals have further remarked that the third capturing of Kunduz is a clear testament to the government's incompetence.   
The latest violence is alarming and inexplicably atrocious. Even after two decades of battles, mutiny and negotiations by the U.S and its allies, Afghanistan had to retreat and witness its downfall. 
History of Taliban Resurgence after 9/11 attacks
The attacks of 9/11 acted as the driving force for the U.S. to send thousands of its troops to various parts of the South-Asian countries in 2001. The rushed move by the Bush administration resulted in smooth victory in toppling the then, Taliban regime in Kabul.
However, following the stunning victory in Afghanistan, the U.S. eyed Iraq and intended to neutralize Saddam Hussain's regime in Baghdad. This shift in focus from Afghanistan to Iraq resulted in the destabilization of a war-torn country in the hands of the newly formed NATO-led International Security Assistance Forces (ISAF). With American forces being relocated to Iraq, the terrorist institutions found the fallow land of Afghanistan best to further their resurgence. Eventually, Afghanistan witnessed an exponential growth of Taliban's troops and faced innumerable attacks and heavy casualties. As a result, America had to reinstate its soldiers again in 2011 which was said to be the highest number of stationing of foreign troops in any territory. The foreign troops, since then, have been assisting, aiding and fighting against the mighty Taliban for restoring peace and harmony in Afghanistan.
Why did America fail to restore peace and instate a sound system of democratic governance in Afghanistan?
Two-decade long occupation of American troops in Afghanistan's territory coupled with never-ending peace talks, negotiations, ratification of distinct agreements, speaks volumes about the graveness of the situation. While America may have had its clear intentions of neutralizing the Taliban post 9/11 attacks, the shift in focus and leniency on the part of American Defence, led Afghanistan into a deep pit of despair, terror and chaos.
There are certain absolute reasons that explain why the American troops and their undying valour was rendered inefficacious in the long run. Primarily, the early rejoicing after a minor victory in the 2001 post 9/11 attacks may have been a wrong stance for America to operate upon. The untimely invasion of Iraq prior to the post-war reconstruction in Afghanistan further aggravated the terroristic resurgence. In addition, America's approach towards distinguished negotiations, conciliations and agreements lacked clarity and focus. The primary intention and unhinged focus were drawn onto the neutralization of Taliban and Al-Qaeda operatives, rather than rehabilitation, remediation and restoration of innocent Afghans caught in the crossfires. Furthermore, America, from the very inception of its deployment on Afghan soil, was of the opinion that the elimination of Al Qaeda and Taliban would naturally result in peace and harmony. However, peacebuilding has always been a multilateral process furthered by a multi-faceted approach. It involves intricate courtship games and strong bureaucracy to furnish and cater peace to the population. 
The U.S. approach of harmonizing Afghanistan lacked far-sightedness, inclusiveness and conciliatory mentality. Regimes after regimes in America provided different ways of fruition of peace but none hit the bull's eye. Gradually Afghanistan became a liability to America and the exit policy of American troops seemed to be the best option.
What follows now?
Afghanistan's government and its citizens are in a grieving position of unrest and turmoil. The Taliban now controls most of the provincial states. Unless steps are taken to abate the current chaos and violence, Afghanistan would see the highest number of casualties. The democratic sovereignty of the country, which is already on its knees, would cease to exist. As a result, the Taliban would instate its call for the country to be governed through the Islamic system and rebuild its caliphate.               
About the author: Hamza Jamal is presently reading law and writes for The Wonk on polity and world affairs.
India's Contribution to Post-Conflict States' Development and Peacebuilding Support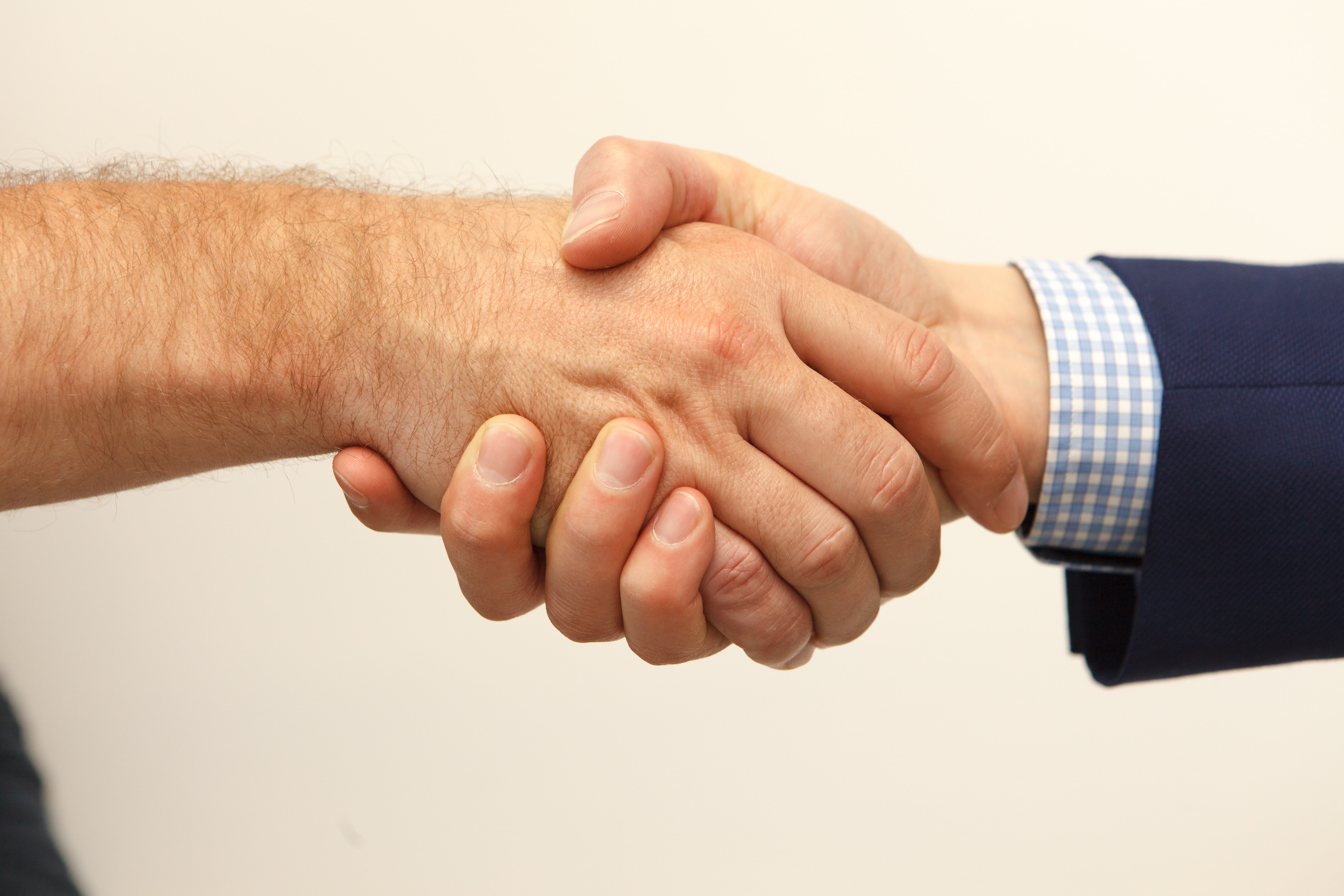 India's commitment to giving economic assistance to developing countries returns to its formation as an independent sovereign state in 1947. Despite its great struggle for growth after centuries of colonial control, India laid aside part of its scant resources to assist other developing countries. Regarding motivation, guiding principles, and methodology, India's approach to offering development and peacebuilding aid differs significantly from that of the DAC nations.
The primary motivation for India to participate in development assistance is an emotional and ideological desire to exhibit solidarity with other developing nations. The economic factor of access to the market for Indian products and natural resources for its expanding industrial sector became the additional impetus in the altered geopolitical and geo economic setting in the globalized globe. India needs a distinct support category for peace building since it rejects the concept. 
India's Humanitarian Assistance
The peculiarity of India as a provider of development aid is that it primarily benefited from support from Western nations and multilateral organizations. India, despite its problems, donated part of its limited resources to help other developing countries that had suffered from similar colonial exploitation and oppression. It provided development assistance to demonstrate its emotional and ideological unity with other poor nations. It had paid off handsomely since India could take the lead among developing countries and use moral influence to affect world politics during the Cold War. Its experiences influence the guiding ideas and methodologies for its development aid as a developing nation. 
With its recent economic growth and aim to lead the area, India has become more prominent in disaster assistance. While India has had significant success in achieving its goal of being the "first responder" in the region, it can further benefit from the goodwill generated by its aid: 
Improving internal procedures and increasing coordination with state governments, civil society, and other government branches; and 

eschewing a primarily bilateral approach and coordinating more through regional mechanisms or partnerships. Internally, increased collaboration between its numerous ministries, state governments, the media, and civil society would enable streamlining of operations.
India and Development Assistance 
India has been helping developing nations since its independence in 1947; referring to it as a new player in the world development scene needs to be more accurate. Despite facing development issues, India committed a portion of its limited resources to aid other emerging nations. It chose to share its knowledge and skills in development as an emotional and conceptual act of solidarity with other developing countries. India's initial development assistance was primarily offered through grants, multiyear loans, and technical help to its neighbors, including Nepal, Burma, and Afghanistan. For instance, in the 1950s, India gave "loans of almost 200 million rupees to Myanmar and 100 million rupees to Nepal."
India realized that a significant barrier to economic progress was a need for more skilled labor. India, therefore, prioritized enhancing the capabilities of other developing nations by providing financial aid for training programs and scholarships for higher education. For instance, India offered scholarships to students from Asian and African countries in 1949. Since then, India has contributed significantly to global development through scholarships and educational exchange. In addition to bilateral assistance for development between 1947 and 1964, India provided support through the multilateral Colombo Plan for Economic Development and Cooperation in South and Southeast Asia (Colombo Plan), which was established in 1950, and the Special Commonwealth Assistance for Africa Program (SCAAP), which was established in 1960. Moreover, it began funding the United Nations Development Program.
India's Increasing Participation in Humanitarian Aid
India's post-conflict contributions are mainly concentrated in three areas: the conflict and post-conflict period, natural disasters like earthquakes, floods, and tsunamis, as well as the aid for COVID-19. India has donated humanitarian help to Ukraine during the conflict, including provisions for children and medical treatment. India also offered assistance to Fiji after storm Yasa devastated the island. The nation has shown greater responsibility in aiding other countries experiencing crises.
India needed to distinguish between support for peace building and development, in contrast to the DAC (Development Assistance Committee) nations. The DAC nations concentrated on closing the "governance gap," particularly in post-conflict states, while India continued to offer support to reduce "capacity gaps." Geo-economic considerations have significantly impacted its development and peacebuilding assistance more than political and ideological considerations since its internal economic reforms and a turn towards the neoliberal policy paradigm in the 1990s. Its development aid shifted towards being more commercially focused with "tied credit."
Since the turn of the century, India has developed into a substantial source of development assistance, even though a sizable portion of its population remains in poverty. It is now part of the non-DAC group of countries, which collectively account for roughly 12 percent of overall aid. According to the International Committee for Red Cross (ICRC), in 2014, India's development assistance climbed from Rs. 134 million in 1990–1991 to Rs. 1.2 billion in 2012–2013. From Exim Bank's Line of Credits, it has expanded to Rs. 6.7 billion as of 2018–19 in grants, loans, and interest rate subsidies (LOCs). 
Principles for Help in Peace building and Development
The formation of India's guiding philosophy for its development and peacebuilding assistance was also affected by its emotional and ideological approach to dealing with underdeveloped nations. India's approach to development and peace building assistance has been influenced by a set of normative and operational principles markedly different from that of the DAC countries. India chose the phrase "development partnership" over "development assistance" or "development cooperation" in the era of globalization. India decided to refer to its connection as a development partnership rather than a donor-recipient one to highlight the egalitarian culture of involvement. Although the guiding concepts are not specified in one text, these are reflected in its administration of development assistance to developing nations.
Conclusion 
The distinctive concepts, techniques, and modalities of India's approach to development and peace building assistance draw attention worldwide. The DAC and non-DRC nations, including India, are working on parallel tracks to provide development and peacebuilding aid because they are wary of one another. It would be advantageous to see the differences as complements to meet the global concerns rather than seeing India's approach to providing development and peacebuilding aid as a challenge to the DCA's established frameworks. Instead of carrying on customary techniques of superimposing the economic and governance models of mature and high-income donors of DAC nations, they should draw some lessons from India's experiences of performing peace building and providing development assistance. 
India has demonstrated a different approach to promoting world peace and offering development aid. The benefit to underdeveloped nations is that they now have another source of assistance for development and peacekeeping. Instead of attempting to achieve consistency, the diversity in the field of development and peacebuilding support in the post-conflict states should be acknowledged.