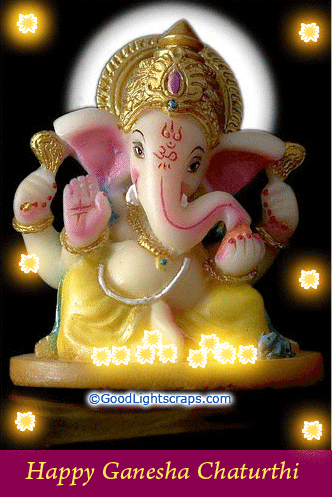 Ganesh Chaturthi will be celebrated tomorrow. This year, due to the COVID-19 pandemic, there are strict social distancing norms in place. Various government authorities have released state-specific guidelines in order to contain the spread of Coronavirus during the festivities. Now. In order to abide by the guidelines and also enjoy the festival, here's a feature on 6 COVID+eco friendly ways in which you can celebrate Ganesh Chaturthi this year.
1. Spare the rivers please!
The DDMA said that during Ganesh Chaturthi, no idol of Lord Ganesha will be set up in public places. A fine of ? 50,000 will be imposed on violators Idol immersion in the Yamuna river banned. In its recently issued guidelines, the Delhi government barred large congregations, processions, community celebrations, or installation of idols at public places on Ganesh Chaturthi in the national capital this year.
2. Bio-degradable idol
There are so many ways in which you can use idols made of bio-degradable material. You can use idols made of mud, organic clay, Multani mitti, chocolate etc. Yes, you read that right! There are various idols available in the market, but this year owing to the social distancing norms in place, the government has urged people to purchase Ganesh idols online. There is a beautiful variety of idols available online. Idols which have seeds in them can be immersed in a plant pot and then watered every day. The seeds will bloom in a few days! This is such an amazing amalgamation of religious festivities and environmental friendly practices. Please choose idols with no hazardous decorations like paint, stones, metal, soil POP, plastic etc.
Idols with plant-friendly soil and seeds are also available online. "Instead of using idols made of clay, if possible, worship metal or marble idols," the circular read. It asked people to carry out immersion of eco-friendly idols at home. If that is not possible, then idols should be immersed in artificial lakes, the BMC said.
You can explore some bio-degradable options at Tree Ganesha
3. Hygienic and healthy DIY modak
The COVID-19 pandemic has made us paranoid about purchasing food from outside. You can't sanitise your food with alcohol unless you want to ruin it. A quick, healthy and hygienic Modak recipe that a very efficient home-maker swears by is Sugarfree Dates, Fig and Almond Modak. It is really simple to make it:
Crush a few almonds and roast them on low flame for 10 mins. Set them aside.
Take Figs and Dates in equal measure and grind them until there are no lumps.
The Fig+Date mixture should be of dough-like consistency
Mix the roasted almonds and dough-like mixture and form a ball.
Now, divide the dough into smaller portions and shape them like a Modak.
Enjoy your guilt-free healthy DIY modak
If you still want to make the traditional pearly white Modaks, you can see this Youtube recipe
4. Make your own Ganesha idol
A woman in Indore has made Lord Ganesha idol using chocolate, with the idea to immerse it in milk. The Indore resident, Nidhi Sharma through these idols, also paid tribute to COVID-19 warriors, mainly doctors and police. "I have made Ganesha idols using chocolate. We believe that we will get rid of coronavirus with the blessings of Lord Ganesha. Based on this theme, we have placed idols of police and doctors. We have also made a ball using chocolate symbolizing coronavirus. We have showcased Lord Ganesha killing the ball using trident," Sharma told ANI.
Various Youtubers and celebrities have shared there experience and skill on how to make your own DIY Ganesha idol/murti.
5. Social distance and family time
The lockdown has made us realise the true importance of spending quality time with our families. Ganesh Chaturthi marks the beginning of the festival season in India. Spend time with your family, help the needy, inculcate good habits and practices. Learn about Ganesh Chaturthi and tales of Lord Ganesha from your elders. Try new recipes, clean your surroundings and be safe.
6.Actually worship and pray
The world is going through a particularly difficult time right now. Paranoia, unemployment, disease, death, fear, and negativity surround us, but we shall still keep the ray of positivity thriving. We all know how 2020 has been. If you are hosting Lord Ganesha at your home, be a pleasant and humble host. You obviously have a strong faith and belief towards Lord Ganesha, therefore pray for the world to heal, ask him to forgive our sins, and pray for cruelty and evil to diminish. This year has given all of us valuable time for reflection and self-realisation therefore it is appropriate for us to seek the right path and embrace optimism. Of course, that being said, you should not try and impose your religious beliefs on anybody else, but yourself.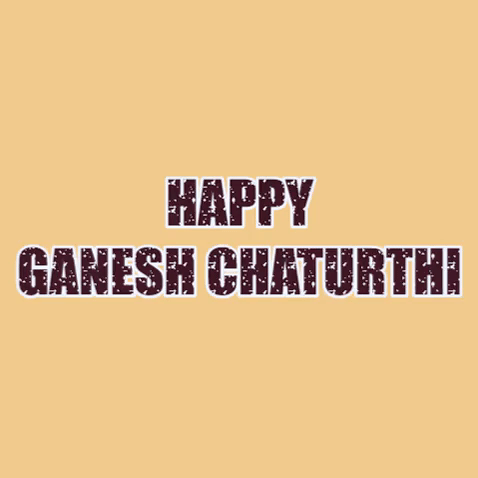 by Kunjan Ahluwalia