1. De-escalation
India and China on Thursday agreed to resolve the outstanding issues in an "expeditious manner and in accordance with the existing agreements and protocols" and said the two sides will continue to sincerely work towards complete disengagement of the troops along the Line of Actual Control (LAC) in Ladakh.The two countries held the 18th meeting of Working Mechanism for Consultation and Coordination on border affairs on Thursday and agreed that restoration of peace and tranquillity in the border areas would be essential for the overall development of bilateral relations.
India has been demanding status quo ante — of troops on both sides returning to locations before the standoff. Failing to achieve a breakthrough, India has begun preparing for extended deployment on the LAC.
2. Indian Dr. Kotnis's bronze statue to be unveiled in China
A bronze statue of Indian doctor Dwarkanath Kotnis would be unveiled outside a medical school in North China next month. He is revered in China for his contributions during the Chinese revolution headed by its founder Mao Zedong and the World War II.
China's Ambassador to India Sun Weidong has said that India and China should attract each other like magnets rather than be separated forcefully.
In an interview with CNBC-TV18 on August 28, Weidong emphasised the need for the two countries to meet halfway in order bring the bilateral relationship back on track. He said it would be a miscalculation to treat a close neighbour as an enemy on the basis of one incident, referring to the recent clash between Indian and Chinese troops at Ladakh's Galwan Valley in June earlier this year. Source: WionNews
3. Advancing Indo-Vietnam bond
Vietnam has been angered by satellite images showing China recently deployed at least one H-6J missile-carrying bomber to Woody Island, one of the disputed Paracel Islands in the South China Sea.The images prompted Vietnam's foreign ministry last week to warn the bombers' presence on the island – known as Yongxing in China and Phu Lam in Vietnam – not only violated Vietnamese sovereignty but "jeopardised peace" in the region.The images are thought to have been high on the agenda when Vietnamese ambassador Pham Sanh Chau met Indian Foreign Secretary Harsh Vardhan Shringla last Friday to brief him on escalating tensions in the South China Sea. They are also thought to have featured in discussions during a virtual meeting between Indian external affairs minister S. Jaishankar and his Vietnamese counterpart Pham Binh Minh on Tuesday.Carlyle Thayer, emeritus professor of the University of New South Wales at the Australian Defence Force Academy, said this was not the first time China had deployed bombers to the Paracels – it dispatched several H-6K long-range bombers there in 2018. However, Vietnam's openness about the ambassador's meeting was significant."Given that [this time] Vietnam made its brief to India public, it is likely that Vietnam is engaging in a diplomatic exercise to call out China's actions with the objective of eliciting political support," Thayer said. Source:HT
4. Advanced fighter jets sent to nearby airbases
China and India have reportedly sent their most advanced fighter jets to airbases near their disputed border region in the Himalayas, where a stand-off continues.
According to a Forbes report on Monday that cited commercial satellite imagery, two Chinese J-20 stealth fighters have appeared at the Hotan airbase in the far western Xinjiang region.
The airbase is China's closest – about 320km (200 miles) – to the disputed Aksai Chin region.India has meanwhile deployed five new Dassault Rafale fighter jets to Ladakh, the Hindustan Times reported last week. It said the Rafale fighter jets had been practising night flying in the mountainous terrain of Himachal Pradesh.
5. 'India first' policy, China port deal a mistake: Sri Lanka
Sri Lanka wants to pursue a "neutral" foreign policy but will retain an "India First" approach in strategic and security matters, foreign secretary Jayanath Colombage has said.
Speaking to a Sri Lankan TV channel, Colombage said on Monday, "President (Gotabaya Rajapaksa) has stated that in terms of strategic security, we will follow an 'India first' policy. We cannot afford to be a strategic security threat to India and we don't have to be. We need to benefit from India. The president has clearly said that you are our first priority as far as security is concerned but I have to deal with other players for economic prosperity." Along with pursuing a neutral foreign policy, Sri Lanka will protect India's strategic interests, he added. In his remarks, the foreign secretary, the first from the armed services, said the decision to give Hambantota port on a 99-year lease to China was a "mistake". Source:TOI
6. India's counter to Thai Canal project/ Kra Canal
According to top military officials, India will upgrade the airstrip at INS Kohassa, Shibpur in north Andamans and at the Campbell strip at Nicobar into full-fledged fighter bases. The airstrip at Agatti, in Lakshadweep will also be upgraded for military operations to secure both the Bay of Bengal upto Malacca Straits and Arabian Sea up to Gulf of Aden.
7. India to raise new Air Defence Command in October
The department of military affairs under Chief of Defence Staff (CDS) General Bipin Rawat has hastened the process of restructuring the armed forces and a new Air Defence Command under the Indian Air Force (IAF) may be set up at Allahabad.
"The work has been hastened to prepare the structure of the command under an Air Force officer. Efforts are being made to put everything together and announce the creation of the air defence command at Prayagraj around the Air Force Day on October 8 this year," government sources were quotes as saying.
8. Kavkaz- Trilateral exercise between India-Pak-China in
India is sending a tri-services contingent of around 200 personnel to Southern Russia in September for participating in a multi-lateral Kavkaz-2020 exercise, Indian Army sources said.
Along with several other countries, troops of China and Pakistan are also likely to participate in the event, sources said. The Indian contingent would include 160 personnel from the army, along with 40 troops of the Indian Air Force and two Navy officers for the observers there.
The exercise is being held in the Astrakhan province of Southern Russia where member countries of Shanghai Cooperation Organisation and Central Asian countries would be participating. Source: NDTV
9. India stops oil purchases from China
Indian refiners have stopped buying crude oil from Chinese sellers, according to a Reuters report that cited unnamed sources.
The move, according to the report, comes as a result of new legislation passed by Indian lawmakers that aims to restrict imports from the country's neighbours after bilateral relations with China deteriorated following a border clash that involved fatalities on the Indian side. Source:OilPrice
By Kunjan Ahluwalia
India's Contribution to Post-Conflict States' Development and Peacebuilding Support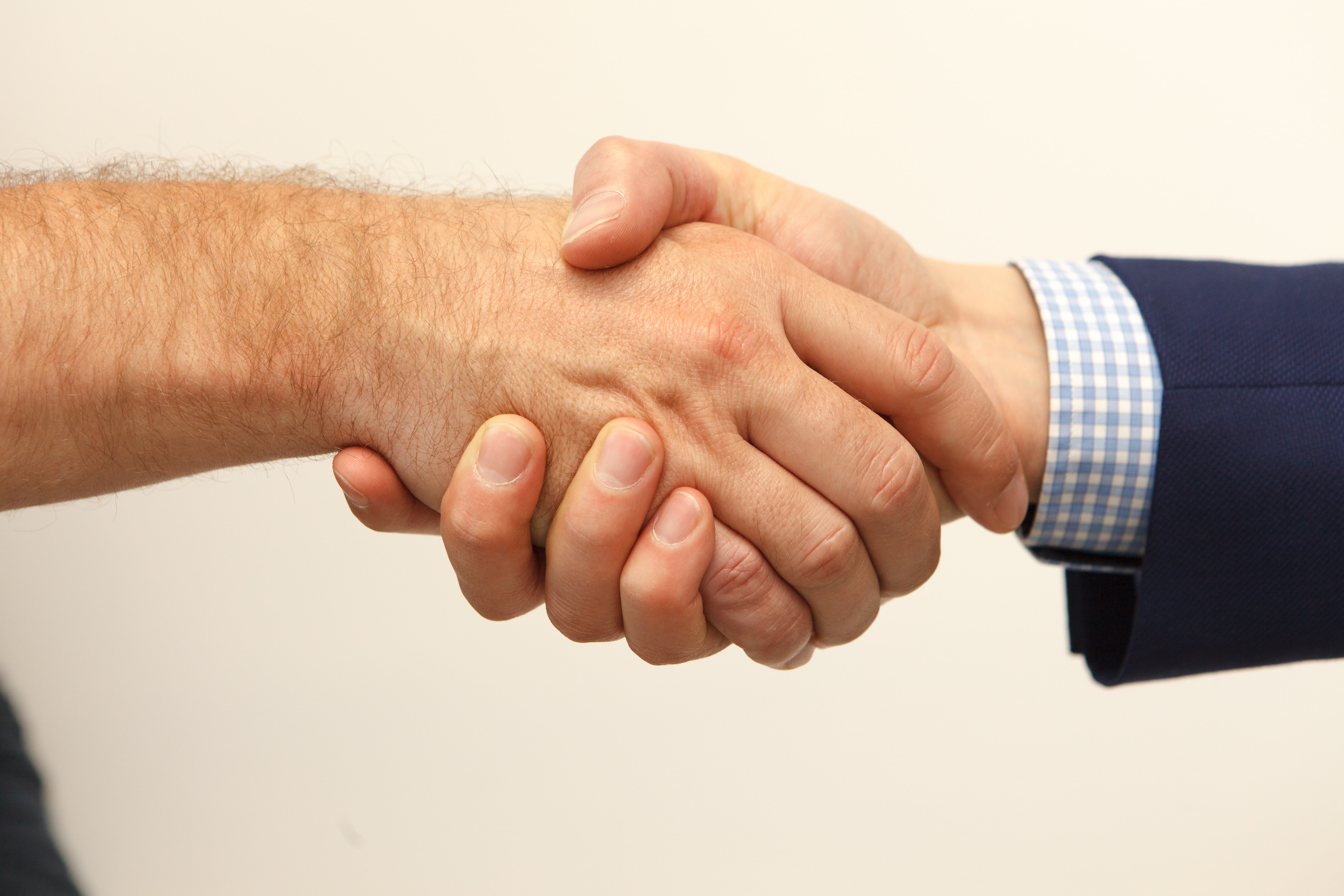 India's commitment to giving economic assistance to developing countries returns to its formation as an independent sovereign state in 1947. Despite its great struggle for growth after centuries of colonial control, India laid aside part of its scant resources to assist other developing countries. Regarding motivation, guiding principles, and methodology, India's approach to offering development and peacebuilding aid differs significantly from that of the DAC nations.
The primary motivation for India to participate in development assistance is an emotional and ideological desire to exhibit solidarity with other developing nations. The economic factor of access to the market for Indian products and natural resources for its expanding industrial sector became the additional impetus in the altered geopolitical and geo economic setting in the globalized globe. India needs a distinct support category for peace building since it rejects the concept. 
India's Humanitarian Assistance
The peculiarity of India as a provider of development aid is that it primarily benefited from support from Western nations and multilateral organizations. India, despite its problems, donated part of its limited resources to help other developing countries that had suffered from similar colonial exploitation and oppression. It provided development assistance to demonstrate its emotional and ideological unity with other poor nations. It had paid off handsomely since India could take the lead among developing countries and use moral influence to affect world politics during the Cold War. Its experiences influence the guiding ideas and methodologies for its development aid as a developing nation. 
With its recent economic growth and aim to lead the area, India has become more prominent in disaster assistance. While India has had significant success in achieving its goal of being the "first responder" in the region, it can further benefit from the goodwill generated by its aid: 
Improving internal procedures and increasing coordination with state governments, civil society, and other government branches; and 

eschewing a primarily bilateral approach and coordinating more through regional mechanisms or partnerships. Internally, increased collaboration between its numerous ministries, state governments, the media, and civil society would enable streamlining of operations.
India and Development Assistance 
India has been helping developing nations since its independence in 1947; referring to it as a new player in the world development scene needs to be more accurate. Despite facing development issues, India committed a portion of its limited resources to aid other emerging nations. It chose to share its knowledge and skills in development as an emotional and conceptual act of solidarity with other developing countries. India's initial development assistance was primarily offered through grants, multiyear loans, and technical help to its neighbors, including Nepal, Burma, and Afghanistan. For instance, in the 1950s, India gave "loans of almost 200 million rupees to Myanmar and 100 million rupees to Nepal."
India realized that a significant barrier to economic progress was a need for more skilled labor. India, therefore, prioritized enhancing the capabilities of other developing nations by providing financial aid for training programs and scholarships for higher education. For instance, India offered scholarships to students from Asian and African countries in 1949. Since then, India has contributed significantly to global development through scholarships and educational exchange. In addition to bilateral assistance for development between 1947 and 1964, India provided support through the multilateral Colombo Plan for Economic Development and Cooperation in South and Southeast Asia (Colombo Plan), which was established in 1950, and the Special Commonwealth Assistance for Africa Program (SCAAP), which was established in 1960. Moreover, it began funding the United Nations Development Program.
India's Increasing Participation in Humanitarian Aid
India's post-conflict contributions are mainly concentrated in three areas: the conflict and post-conflict period, natural disasters like earthquakes, floods, and tsunamis, as well as the aid for COVID-19. India has donated humanitarian help to Ukraine during the conflict, including provisions for children and medical treatment. India also offered assistance to Fiji after storm Yasa devastated the island. The nation has shown greater responsibility in aiding other countries experiencing crises.
India needed to distinguish between support for peace building and development, in contrast to the DAC (Development Assistance Committee) nations. The DAC nations concentrated on closing the "governance gap," particularly in post-conflict states, while India continued to offer support to reduce "capacity gaps." Geo-economic considerations have significantly impacted its development and peacebuilding assistance more than political and ideological considerations since its internal economic reforms and a turn towards the neoliberal policy paradigm in the 1990s. Its development aid shifted towards being more commercially focused with "tied credit."
Since the turn of the century, India has developed into a substantial source of development assistance, even though a sizable portion of its population remains in poverty. It is now part of the non-DAC group of countries, which collectively account for roughly 12 percent of overall aid. According to the International Committee for Red Cross (ICRC), in 2014, India's development assistance climbed from Rs. 134 million in 1990–1991 to Rs. 1.2 billion in 2012–2013. From Exim Bank's Line of Credits, it has expanded to Rs. 6.7 billion as of 2018–19 in grants, loans, and interest rate subsidies (LOCs). 
Principles for Help in Peace building and Development
The formation of India's guiding philosophy for its development and peacebuilding assistance was also affected by its emotional and ideological approach to dealing with underdeveloped nations. India's approach to development and peace building assistance has been influenced by a set of normative and operational principles markedly different from that of the DAC countries. India chose the phrase "development partnership" over "development assistance" or "development cooperation" in the era of globalization. India decided to refer to its connection as a development partnership rather than a donor-recipient one to highlight the egalitarian culture of involvement. Although the guiding concepts are not specified in one text, these are reflected in its administration of development assistance to developing nations.
Conclusion 
The distinctive concepts, techniques, and modalities of India's approach to development and peace building assistance draw attention worldwide. The DAC and non-DRC nations, including India, are working on parallel tracks to provide development and peacebuilding aid because they are wary of one another. It would be advantageous to see the differences as complements to meet the global concerns rather than seeing India's approach to providing development and peacebuilding aid as a challenge to the DCA's established frameworks. Instead of carrying on customary techniques of superimposing the economic and governance models of mature and high-income donors of DAC nations, they should draw some lessons from India's experiences of performing peace building and providing development assistance. 
India has demonstrated a different approach to promoting world peace and offering development aid. The benefit to underdeveloped nations is that they now have another source of assistance for development and peacekeeping. Instead of attempting to achieve consistency, the diversity in the field of development and peacebuilding support in the post-conflict states should be acknowledged.