Authorities have declared a red alert as super typhoon Noru approaches the Philippines. Vietnamese citizens are currently in danger from the storm, also known as Super Typhoon carding in the Philippines. This blog will highlights the latest Typhoon Noru Vietnam updates from the ground level.
Noru, the eighth typhoon of the 2022 Pacific typhoon season, developed as a disturbance over the Philippine Sea. It moved slowly eastward until it became a tropical depression, at which point it started to move westward. Noru is the sixteenth named storm and eighth typhoon of the season.
Typhoon in Vietnam forced the closure of airports, disrupting travel, and forced thousands of people to leave their homes. It caused at least eight deaths and significant floods in the Philippines, Vietnam advised more people to leave.
From the latest Typhoon Noru Vietnam update it's claimed that 110 million people reside on the major island of Luzon, where Typhoon Noru has caused gusts of up to 240kph (149mph). According to forecasters, the storm "explosively intensified" as it neared land west of Luzon. Landslides, flash floods, and hazardous storm surges could all be brought on by the storm.
Authorities Decision on Vietnam Downgrade Typhoon News
Authorities have already ordered the evacuation of more than 8,400 people from its route and have issued a warning that the storm will also affect Manila, the nation's capital.
The country's meteorological department said that wind speeds had reached 183 kph late on September 27. Noru was predicted to make landfall in Vietnam on September 28 before weakening and continuing on to Thailand.
On 27th September, as the winds began to gather up speed, the roofs of 300 buildings in the coastal province of Quang Tri were blown off. Trees were uprooted in the adjacent Hue. The third-largest city in Vietnam, Danang, had all of its businesses shut down, and citizens were forbidden from leaving their homes.
In order to prepare for rescue and relief efforts, the defence ministry mobilised over 40,000 soldiers and 200,000 militia members who were each armed with boats and armoured vehicles.
On 27th September Typhoon Noru Vietnam update is to conduct the emergency meeting on disaster response, Prime Minister Pham Minh Chinh remarked, "we don't have much time left, the storm is growing, so our responses must be stronger and faster". Nearly half of Vietnam's airports have been closed, resulting in the cancellation of hundreds of local and international flights.
Along with many provinces schools and workplaces, including the populous city of Danang, as locals hurried to find shelter ahead of the typhoon's anticipated arrival on September 28.
Red Cross Prepared to Assist When Typhoon Noru Hits Philippines
Teams from the Philippine Red Cross and employees from the International Committee of Red Cross and Red Crescent Societies (IFRC) have been dispatched to the area to help and evacuate victims.
The strongest storm to hit the nation this year, which is equally powerful and destructive as Super Typhoon Rai from last year. In December 2021, Typhoon Rai struck the nation and is thought to have killed 400 people. Which also damaged or completely destroyed 1.5 million homes in December.
Additionally, one of the most potent tropical storms ever recorded, Typhoon Haiyan, claimed 6,300 lives in 2013. According to the latest Vietnam downgrade Typhoon news, it is the major storm that leads to tropical depression, and leads to create food situation.
What is happening in India, Wet spell warning between October 2 and October 5 for the Durga Puja Days?
Kolkata could become the victim of a storm that is barreling across the Philippines and spoiling Puja. A powerful cyclone is expected to bring heavy rain to West Bengal, according to the Typhoon Noru Live Tracker Map on Windy.
After the Typhoon Noru Vietnam update it is anticipated that it make landfall in the Bay of Bengal around October 1 after wreaking damage in the Philippines. West Bengal and Odisha could be lashed by moderate to heavy showers during the Durga Puja festival.
On October 1, cyclonic circulation is most likely to develop over the Bay of Bengal. From October 2 to October 5, rain is anticipated in Kolkata and other coastal Bengal regions. The system is anticipated to provide rain on the important Puja days if it travels over 3,000 kilometres to the Bengal coast.
After two years marred by the Covid virus, Durga Puja is once again in full bloom. It is probable that moderately dry weather with sporadic thunderstorms will accompany the Puja. Any weather system can intensify in late September and early October due to favourable climatological factors, such as the sea surface temperature and wind shear.

What to Anticipate from Twitter Going Forward Now that Elon Musk is in Charge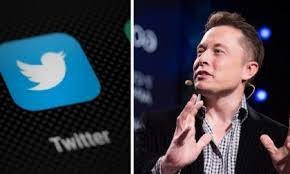 Elon Musk now formally owns Twitter, which may have been one of the most dramatic, turbulent, and complicated purchases in corporate history. The $44 billion acquisition appears to have been finalized, enabling Musk to avoid a legal dispute with the social media juggernaut and meet the deadline set by a Delaware court judge. Parag Agrawal, the CEO of Twitter, Ned Segal, the CFO, and VijayaGadde, a senior legal and policy officer, reportedly left on 22nd October2022. What comes next is the question at hand.
One thing stands out as certain:Twitter, as we know it, is set to undergo significant change. Musk, who prides himself on being an advocate for free speech, has publicly criticized the company's vetting of violent or bigoted content. As well as some prominent permanent bans being lifted, former President Donald Trump is expected to be allowed back if he decides to rejoin the platform.
Musk hasn't been very clear about his plans for the dominant social media platform in public, but on Thursday, he claimed that a lot of the rumors about the site's future were inaccurate.
According to media sources from the last week, Musk has threatened to slash the company's personnel to zero. According to The Washington Post, Musk wants to reduce the staff by about 75%, from 7,500 to 2,000 and has plans to do so. This might have a significant impact on the organization's capacity to watch out for child pornography, misinformation, and attempts by foreign operatives to influence free elections and public opinion.
Since taking over as CEO of Twitter a week ago, Elon Musk has implemented a number of changes, including layoffs, $8 for blue tick, content council, advertising, the home page, etc. at the microblogging platform.
Here are a few other changes that we may see:
Lay Offs: CEO ParagAgrawal, CFO Ned Segal, and head of policy and legal affairs VijayaGadde were among the senior executives ousted by Musk. According to internal plans examined by Reuters, layoffs are expected to affect 3,700 employees or almost half the total. Elon Musk, the CEO of Twitter, defended the company's big layoffs on Friday by claiming that a large number of advertisers withdrew as a result of the company's 50% staff layoffs. He also claimed that protestors are 'trying to kill free expression in America.
Dollars 8: Twitter will now charge $8 for tick Blue, which includes lengthier videos and audio posts as well as verification priority in responses, mentions, and search. He has tweeted several times in favor of the most recent initiative to sell blue ticks to those who can buy them. According to him, Twitter will no longer be dependent on advertising thanks to the subscription fee, which will provide it with "a revenue stream to reward content creators."
Advertisers: Corporate advertisers in large numbers paused their campaigns and separated themselves from Twitter. Among them are General Motors, General Mills, Audi of America, Mondelez International, the manufacturer of Oreos, Pfizer Inc., and Ford. Musk stated that he wanted Twitter to be "the most respected advertising platform" in a message to advertisers.A number of marketers have stopped using Twitter. Since Musk took over Twitter last week and implemented significant changes, including content control, businesses are under increased pressure to determine whether to continue investing in the platform.
Regulation of the content: Elon Musk stated that the organization would create a content monitoring council with "widely different perspectives." All decisions pertaining to the major material would be made by the council, he had stated, and accounts won't be reinstated prior to the council's meeting. According to a series of tweets from the company's head of safety and integrity, the social media platform's content moderation tools are still available. Following the billionaire Elon Musk purchase of the business, Yoel Roth, head of safety and integrity, tweeted to reassure customers and advertisers.
Pay Per View: It has been said that Elon Musk is looking at the possibility of letting users publish video content behind a paywall. In other words, Twitter was working on a feature that would allow anyone to submit films and charge others to view them, with the firm collecting a portion of the money. The introduction of edit button:Before he made his offer for the business, Musk was a vocal supporter of the edit button, asking his followers if they agreed. Musk hasn't talked much lately about the edit button, but it might be one of his first steps given that the firm already unveiled its version of the tool, but only for users who have a $4.99-per-month Twitter Blue subscription. (They did, with 73.6% of the 4.4 million people who voted saying yes.)
Homepage: The CEO of Tesla asked that users who visit Twitter's homepage while logged out be sent to the Explore page, which displays the most popular tweets and news stories.
Vine Relaunch: On Twitter, Musk posted a poll asking people if they thought Vine should be brought back. Seventy percent of the roughly five million participants replied "yes." He has given Twitter engineers instructions to begin work on a Vine relaunch that might be completed by year's end.
Although it is still too early to make a judgment, taking Twitter private might lessen the transparency and scrutiny that inevitably come with being a publicly traded corporation. The veil of secrecy that comes with being a privately held firm as well as the inherent irreplaceability of social media platforms call for a more extensive and complex system of checks and balances, as well as significantly greater openness and accountability.Especially if a conflict of interest is a possibility. Since Musk has referred to himself as an "absolutist" for free speech, the new owner does business with governments all around the world, including those that are hostile to his values. It has both excited and alarmed people about this. There will be close attention paid to his stance on the divisive topics of hate speech and misinformation. It is unarguable that the takeover, which occurs at a time of turbulence when the West is experiencing severe economic distress, a war is still raging in Europe, and an ambitious China is assertively charting its own course, will cause disruption. Nothing could be more at stake.